This year, feel the Greek Christmas spirit, the joy of sharing a delicious, heart-warming meal with your loved ones at The Real Greek. From our Christmas menu, you can choose 2 courses for £24.95pp or 3 courses for £29.95pp. To start with, you'll be offered a Kir Royale cocktail (a non-alcoholic alternative available upon request), as a welcome drink, a choice between three Starters, and then you will have a choice of four different options to choose between as your Main Course. This is then followed by your choice of Dessert. For the 2 course option, you can choose between a Starter or a Dessert (along-side your Main Course), but either way, you will be greeted with a Kir Royale in hand!
CHRISTMAS MENU
2 COURSES £24.95PP
3 COURSES £29.95PP
Includes a Welcome Kir Royale cocktail
BOOK A TABLE Download our Christmas Menu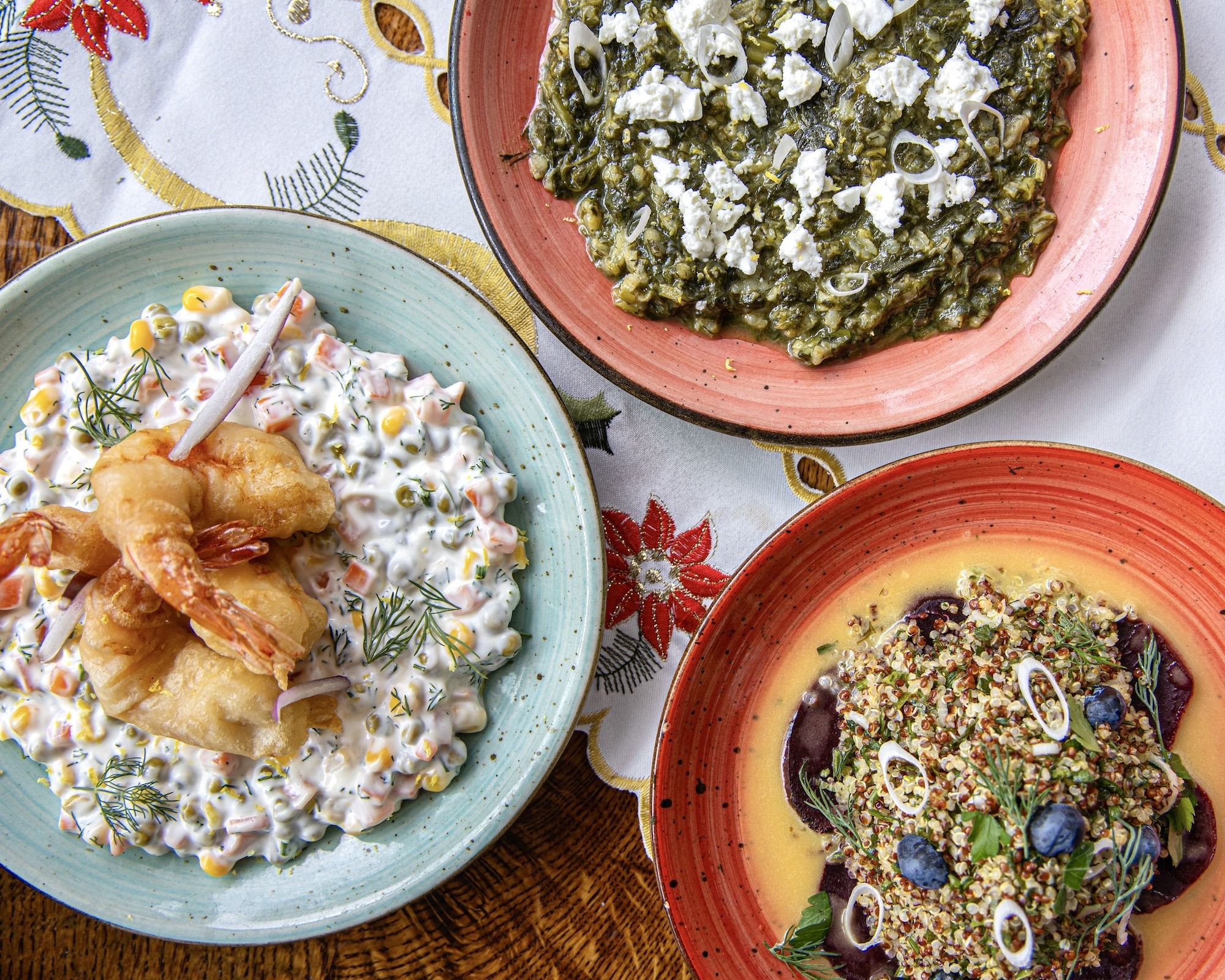 For us, Christmas is the ultimate family holiday, and it always goes hand in hand with incredible home cooked meals. This year, our new 3 course Christmas menu reflects just that: traditional beloved Greek recipes with exciting twists, that will have you swooning.
Our new festive menu has been designed by 2 Michelin Star executive chef, Nikos Karathanos; his inspiration for it comes from some of his precious family recipes. The menu features Greek classics like 'Spanakorizo' – rice with spinach, dill and feta, 'Beef Kokkinisto' – tender beef, slow cooked in tomato sauce and served on a bed of delicious aubergine béchamel and Roast Beef served on truffle mash with the creamiest mushroom sauce.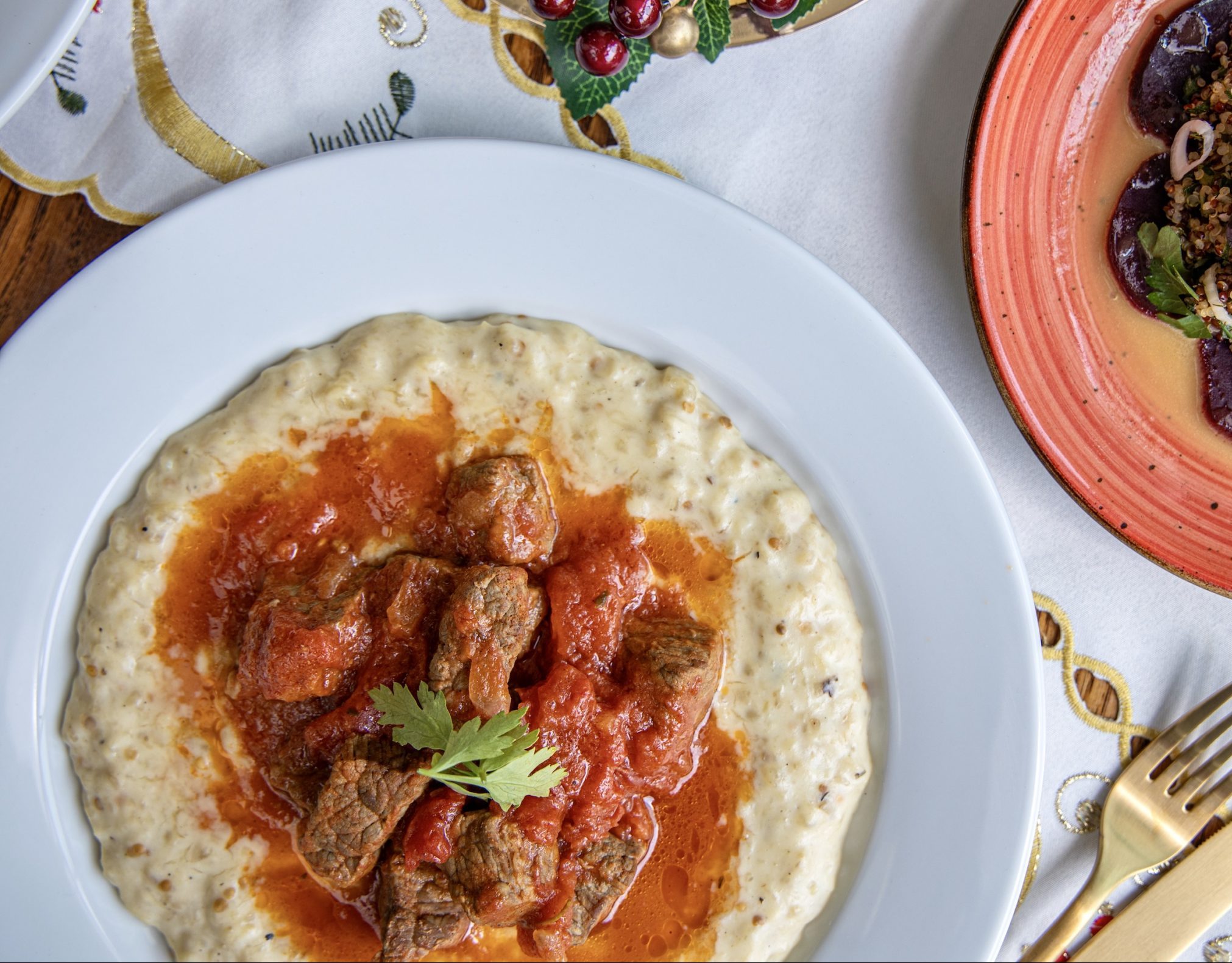 Nikos believes in original Greek flavours with an added twist, as he says, "food is all about our traditional values, and what prevails in the end is always original recipes". The Spanakorizo for example is almost identical to his grandmother's recipe, but the Turkey with Quinoa vibrantly mixed with apricots, dates and pomegranate seeds, is a twist on the traditional Greek Christmas dishes usually containing meat, pork or poultry, combined with dried fruit.
Vegan options are available as well, such as the Quinoa and Herb Salad – served on a bed of beetroots, Vegan Meatballs – served with truffle roasted veggies and our scrumptious Vegan Baklava or Luxury Sorbet.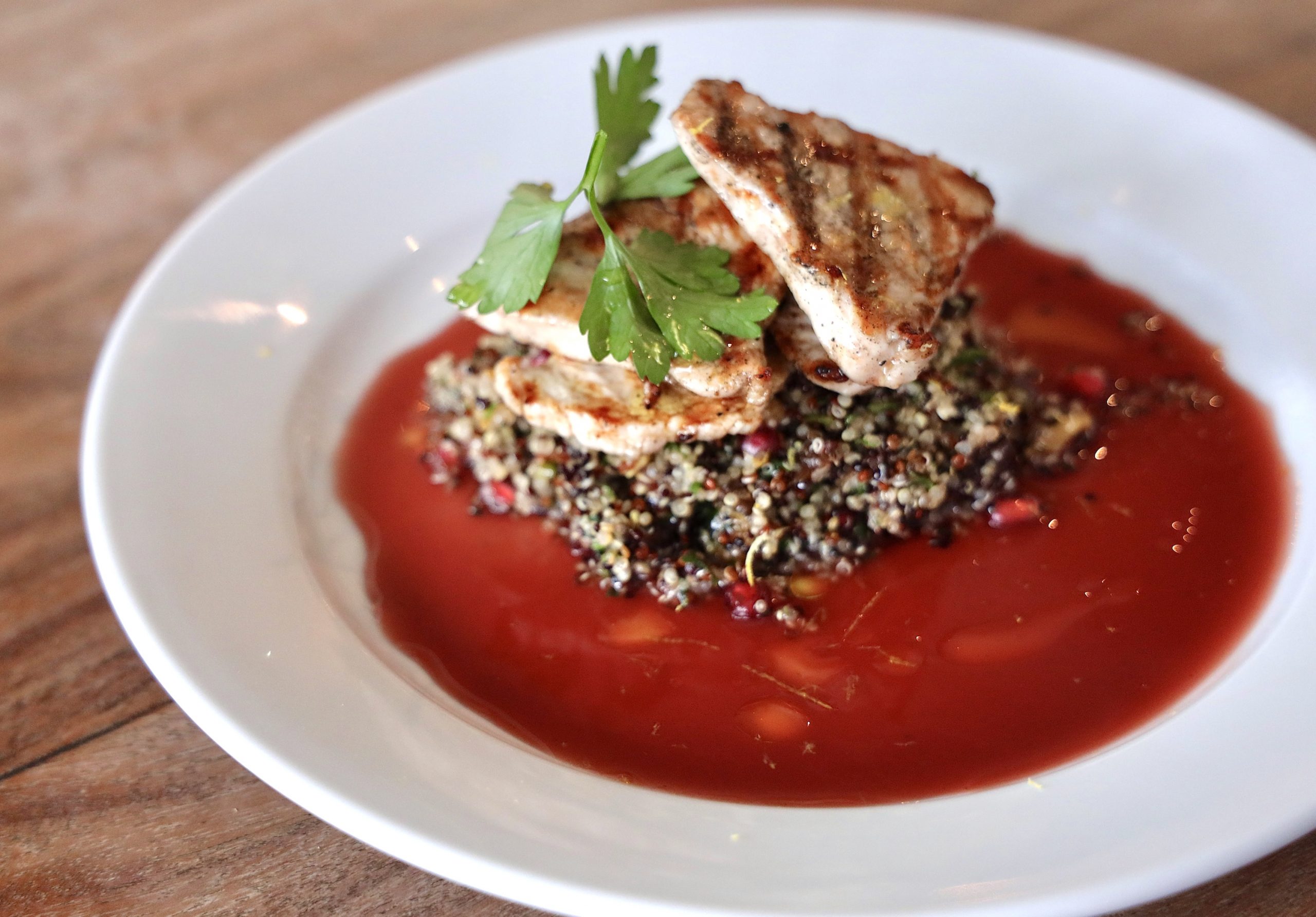 The menu is available from 21st November until 31st December 2022, and it's dine-in only, so gather your nearest and dearest and enjoy a Greek Christmas feast with us!
It's never too late to make your Christmas plans, click here to book online, or contact your local The Real Greek Restaurant Manager for info on bookings and availability. 
We can't wait to welcome you this festive season! 
Check our holiday opening hours.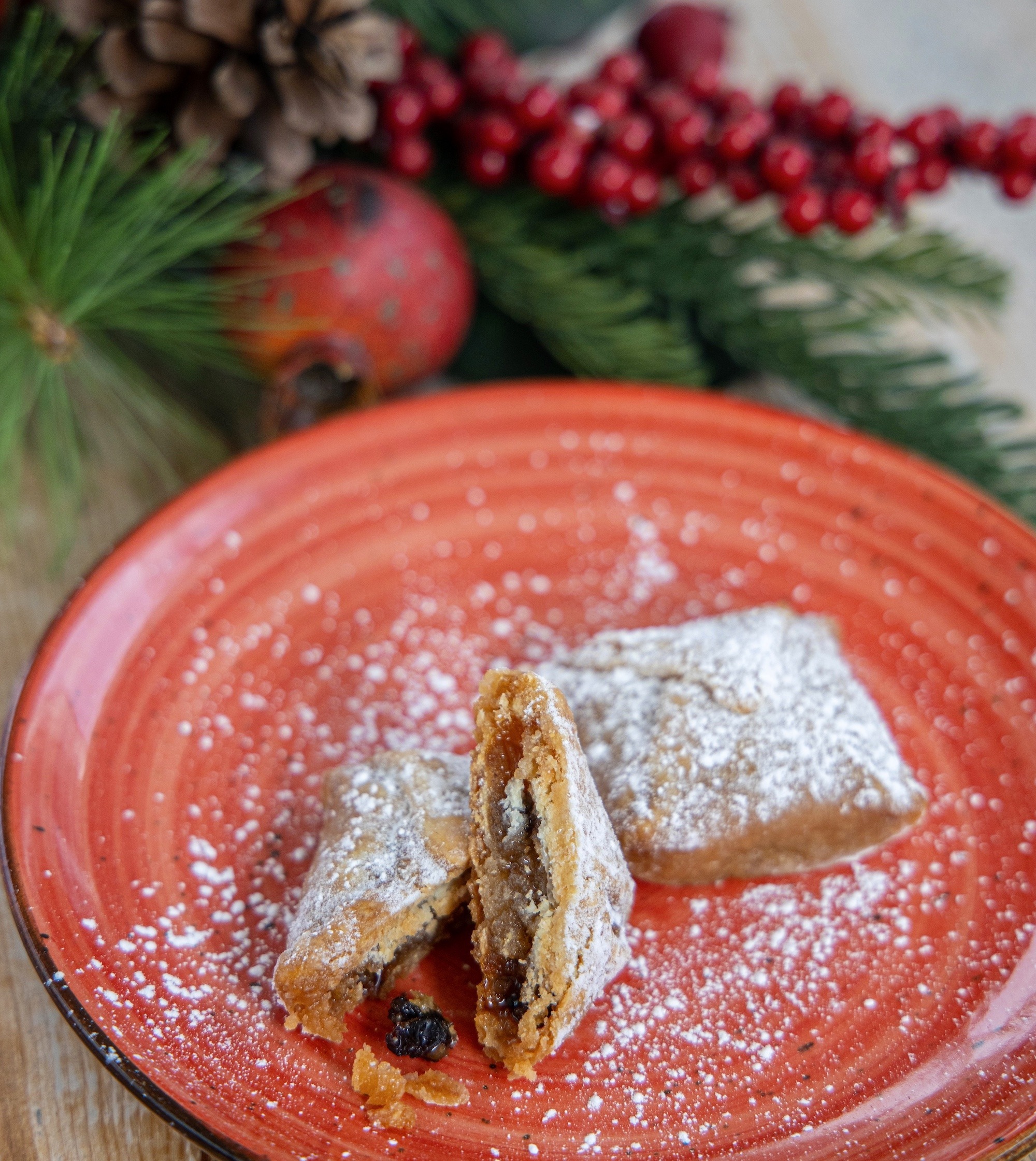 T&Cs: Christmas menu available from 21st November 2022 until 31st December 2022. Dish selections must be pre-ordered with the restaurant, 48 hours in advance. This menu cannot be discounted. For more information on menus, bookings and availability, please speak to the Restaurant Manager. Also please speak to the Restaurant Manager if you have any special dietary requirements or allergies within your party booking. All our dishes may contain traces of nuts. Although dishes identified are gluten free, as we have products in the restaurant that contain gluten, there is a possibility that traces of gluten may still be found in them. An optional 10% service charge will be added to your bill.