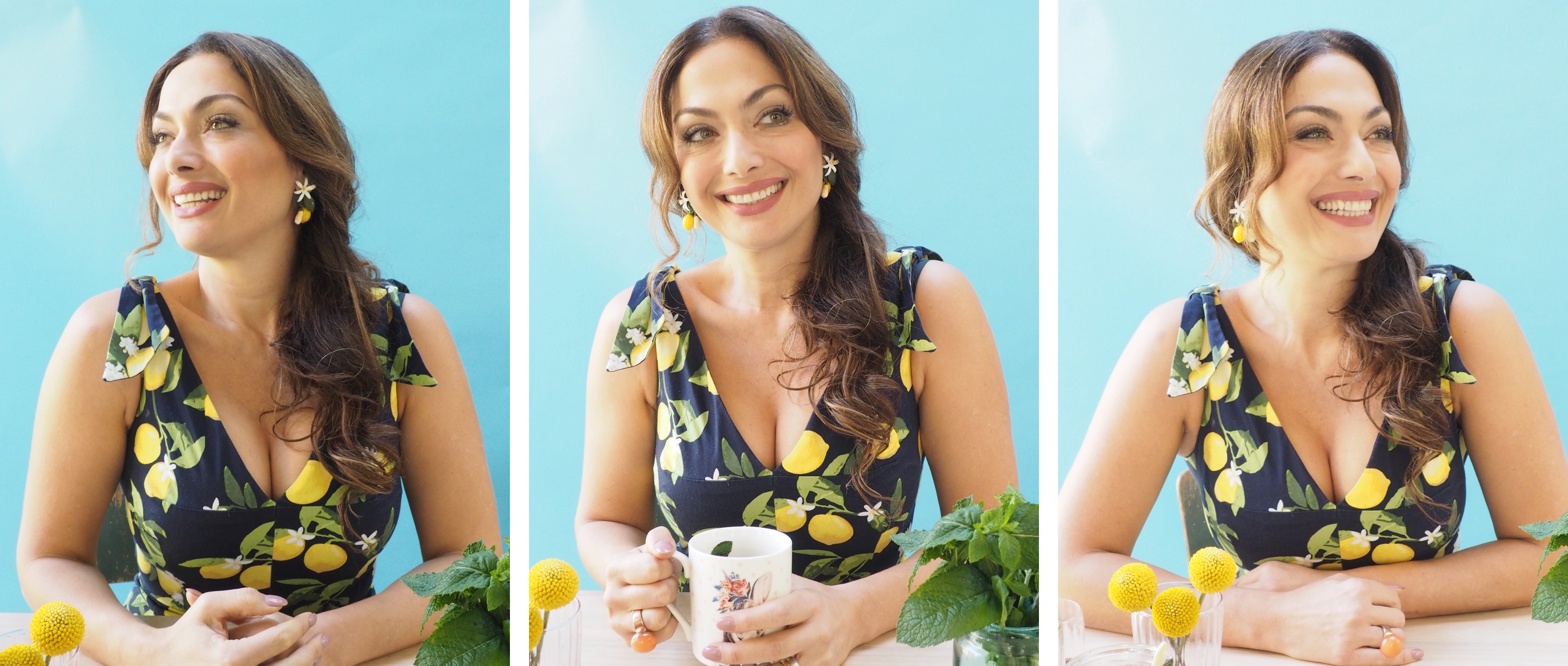 TONIA BUXTON ANSWERS YOUR FREQUENTLY ASKED QUESTIONS
SO TONIA, CAN GREEK FOOD BE VEGAN?
Of course! Actually, the majority of Greek food IS vegan. We have a long vegan tradition & that is why we have so many wonderful vegan recipes. Pythagoras, who most people know as a mathematician, was also one of the first know vegans. I can just see him eating our melitzanosalata & fava with some flatbread. There is also much veganism during the religious Greek calendar.
AND WHAT GREEK FOOD IS GLUTEN FREE?
Many of our dishes are gluten-free, all the skewers, & Chicken Monastiraki, as well as all our bean & pulse dishes, like Gigandes with Spinach & most of our dips like spicy feta dip (Htipiti) or houmous, are too, there is so much to eat if you are on a gluten-free diet. If you have a food or drink allergy please let your server know when you dine with us.
WHAT IS TRADITIONAL GREEK FOOD?
Greece is so vast, what would be traditional on a Greek island may not be traditional if you are high up on the mountains of the mainland. What is wonderful about The Real Greek is that we have a mix of it all – calamari from the Islands & Souvlaki from the mainland.

WHAT GREEK FOOD IS HEALTHY?
Is that a trick question?! The whole of the Mediterranean diet, which is known to be the most healthy way to eat, is based on the Greek diet. So it is VERY healthy and full of colour, which means you get lots of different nutrients. It is well known that a diet that is 80% plant-based & 20% other is one of the most healthy diets, (with lots of fibre too) and that is exactly what you get with Greek food.
WHAT WINE GOES WITH GREEK FOOD?
Greek wine obviously & we have some AMAZING wines at The Real Greek. My personal favourites are the Assyrtiko Organic white wine from Northern Greece. A wonderful red wine is Kanenas from Odysseus's island of Ithaca. And I just adore the Emmetros Logos Xinomavro Rose for everything.
AND WHAT GREEK FOOD IS VEGETARIAN?
The traditional Greek diet is 80% vegetarian/vegan, so there is so much to choose from, I promise you, you will be spoilt for choice!! From our Greek Salad to our amazing Halloumi Fries to Spinach with Gigandes, to all our amazing dips there is such amazing choice.
WHAT IS GREEK FOOD FAMOUS FOR?
It is famous for being really good for you, it is a known fact that if you eat a Greek diet, rich in vegetables & pulses you will live longer, look younger & be healthier. It is also famous for MEZE, a type of eating that is all about sharing little plates, and lots of different dishes to eat together. It really is the most hospitable way of eating & means you get to try everything!
IF I DON'T EAT DAIRY, WHAT GREEK FOOD CAN I EAT?
Gosh we have so many wonderful dairy free recipes, first all our 30-dish vegan menu is dairy free & as well as that we have chicken wings & pork belly meze to name a few more.
IS GREEK FOOD KETO?
It can be, it all depends on the choices you make, but we can amply accommodate someone on a keto diet, with all our wonderful grilled skewers and more.
FINALLY, WHAT WAS ANCIENT GREEK FOOD LIKE?
Really not that different from the food we serve now. It was indigenous food, lots of vegetables grown on the land, pulses made into stews & on holiday & feast days, charcoal roasted meats. Many of the herbs & spices we use in our dishes today were used in ancient times, not just to make the food taste delicious, but also for the many health benefits. Baklava for example was mentioned by the philosopher Athenaeus in 330BC - we have this dish on our dessert menu.
WHY IS THE FILOXENIA DINNER MENU IMPORTANT US?
As Greeks, generosity and hospitality are a custom that is close to our hearts. In Greece, we call it 'Filoxenia'. The Filoxenia Dinner Menu allows people to choose a complete meal of four dishes for fantastic value, building it to their taste.