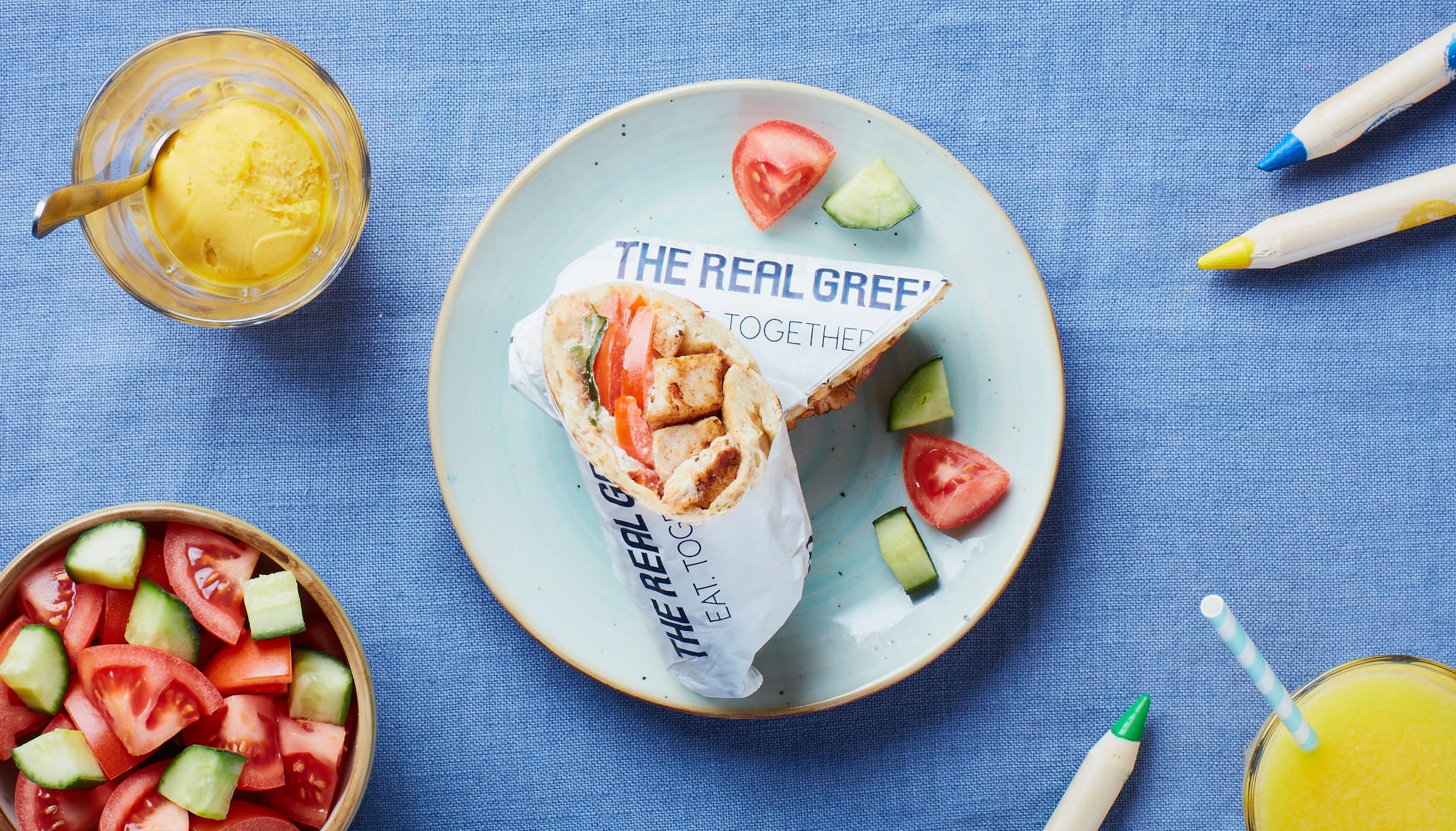 KIDS MENU
MAIN COURSE, DRINK AND DESSERT FOR 7.50
CHOOSE BETWEEN A KIDS SOUVLAKI WRAP OR KIDS MEZE SELECTION, SERVED WITH YOUR CHOICE OF SOFT DRINK AND A DESSERT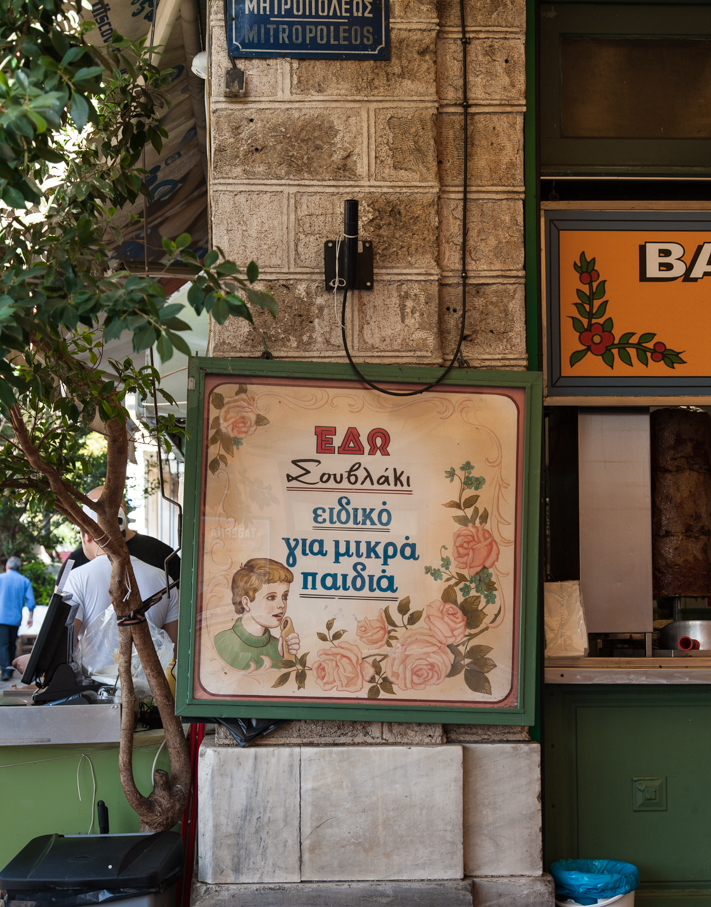 ---
CHOOSE MAIN COURSE
Either:
KIDS SOUVLAKI WRAP
Wrapped in flatbread with tzatziki and tomato.
Choose between:


Chicken 480kcal or Halloumi 590kcal V
or Loukaniko Beef & Pork Sausage 480kcal


Wraps are served with a choice of Tomato & Cucumber Salad 16kcal V VG GF or Chips 377kcal V VG

Or:
KIDS MEZE SELECTION

Choose three meze from the below selection:

Choose between:


Loukaniko Beef & Pork Sausage 251kcal or Flatbread 261kcal V VG or Tzatziki 77kcal V GF or Chips 377kcal V VG or Crudités 27kcal V VG GF or Chicken 126kcal GF or Halloumi 153kcal V GF or Houmous 136kcal V VG GF

---
CHOOSE DRINK
FRESH JUICES
Orange 63kcal or Apple 68kcal
FIZZY DRINKS
Coca-Cola 63kcal or Diet Coke 1kcal or Coca-Cola Zero sugar 0kcal or Fanta 29kcal or Sprite Zero sugar 1kcal
CHOOSE DESSERT
LUXURY ICE CREAM
Vanilla 210kcal V or Chocolate 217kcal V or Strawberry 156kcal V or Pistachio 207kcal V
LUXURY SORBET
Lemon 130kcal V VG or Mango 141kcal V VG
---
Adults needs around 2000kcal a day.
All prices in pound sterling.
A discretionary 10% service charge will be added to all dining in bills. This charge is completely optional, so please ask your waiter if you would like to this to be removed.
V items are suitable for vegetarians
VG items are suitable for vegans
GF items are suitable for coeliacs
---