Throughout our lives, if we're lucky, we get to interact with a few very special people. 
Our Operations Director, Christos Karatzenis was one of those rare, gifted people. He was the heart and soul of The Real Greek behind the scenes, a true leader who loved his job and was respected by all. 
Christos took his first steps in the business in the early 80's in his family-owned restaurant in the centre of Athens at the age of 16. About 30 years on, after new restaurants, awards and business ventures, he found himself in London and The Real Greek, due to 'fate' as he liked to put it. The Real Greek became his passion and he made it his mission to bring the taste of Greece and original Greek hospitality to every person dining in our restaurants.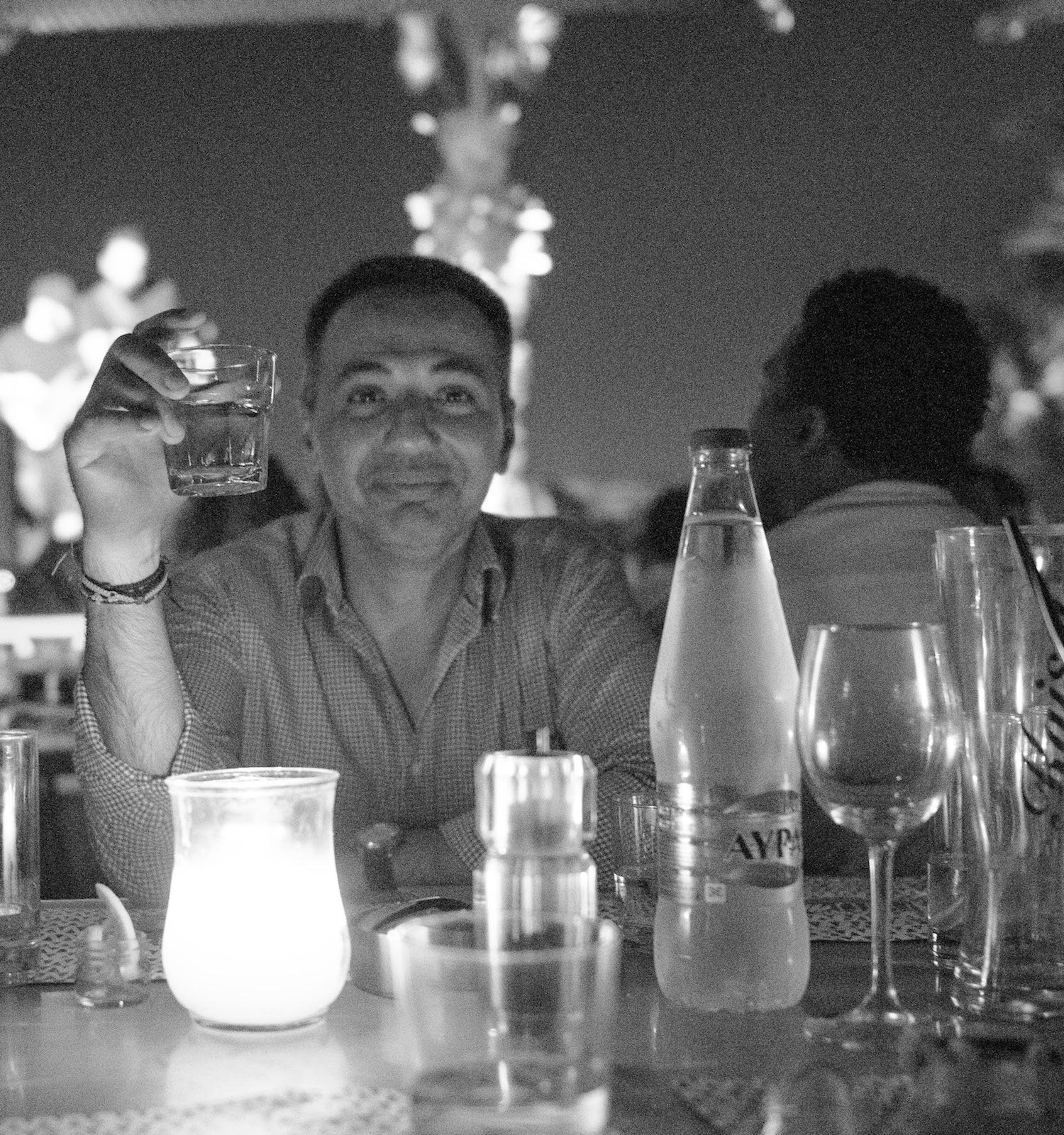 Christos felt like a true Greek 'father' to everyone working in our restaurants. He was always pushing for excellence, whilst being fair and loving at the same time. In true Greek style, he could be loud and fun, but also reserved and reflective, always considering the customers best interests- he would organise yearly research trips for the whole managerial team to Greece, for inspiration and sourcing of authentic ingredients to make our dishes with.
Sadly, in March 2020, Christos lost a very short and unfair battle with pancreatic cancer, leaving us unexpectedly…
More than half of people diagnosed with pancreatic cancer die within three months. Survival rates have improved enormously for most cancers but sadly, for pancreatic cancer, this is not the case. Every year in the UK, nearly 10,500 people will be diagnosed and every day around 24 people will die. It doesn't help that despite being a common cancer and having the poorest survival rates, only 3% of the annual UK cancer research budget goes into pancreatic cancer.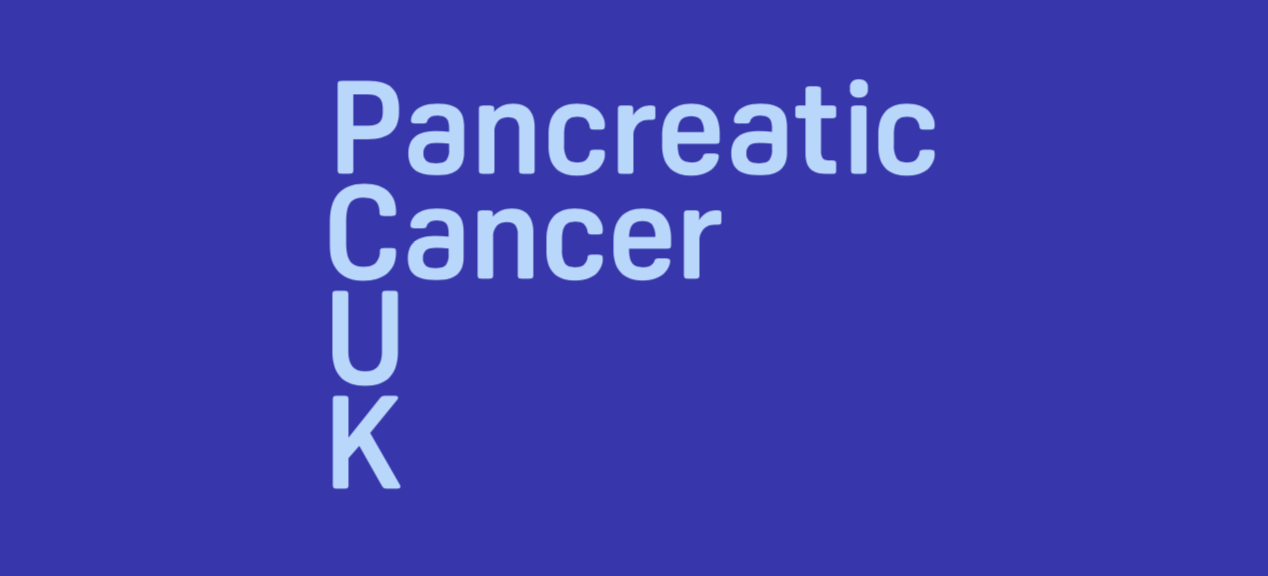 All that said, there is still hope. Pancreatic Cancer UK is the only UK charity dedicated to taking on this injustice using every possible means. They are supporting people with pancreatic cancer now through its specialist nurse run Support Line, but also campaigning and funding vital research to transform the future.  
To honour the memory of our beloved Christos, who's loss was devastating to us, we have partnered with Pancreatic Cancer UK. A new dish has been added to our menu, a delicious Pork Skewer- which was Christo's favourite Greek delicacy – from which, 25p for each dish ordered, will be donated directly to the charity.
Diana Jupp, CEO of Pancreatic Cancer UK, said: "We're delighted to launch this exciting new partnership with The Real Greek, in memory of its beloved Operations Director, Christos. It means so much to have such a well-loved brand help us take on the deadliest common cancer.
"Pancreatic cancer does not stop during a global pandemic – thousands of people up and down the UK are still facing this cruel disease and will be especially vulnerable at the moment. Every time someone orders a Pork Skewer off The Real Greek menu, they will not only be honouring Christos, but they will also be helping us support people with pancreatic cancer now, and fund vital research to give hope for those diagnosed in the future."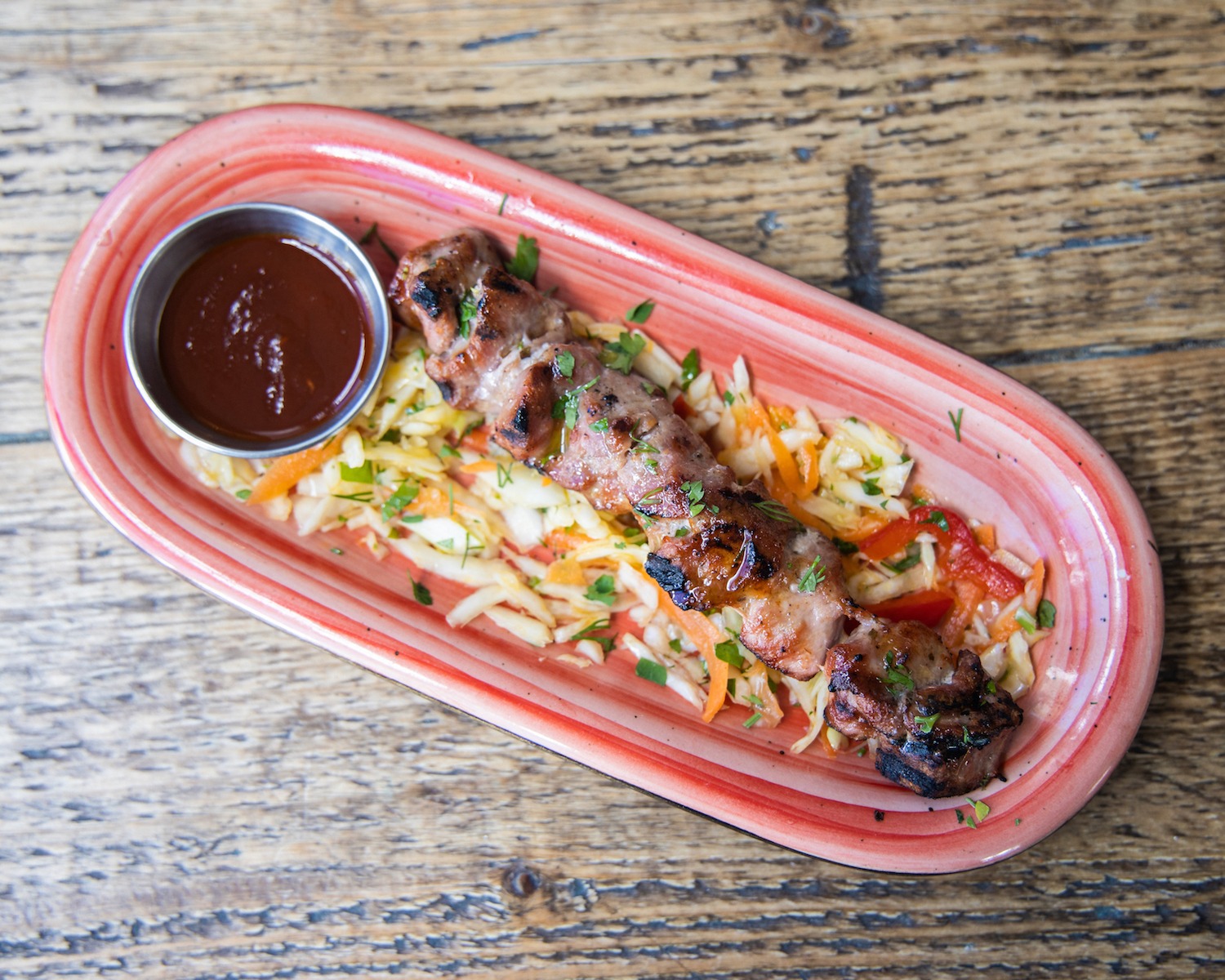 We hope that our support through your orders of our Pork Skewers, will help transform the future for people affected by the disease. We hope that in the near future, the prognosis of the disease will change and the percentages of people surviving this disease will rise and we believe that together we can help bring that change forward!
In loving memory of Christos Karatzenis
1966 – 2020