October 1st is World Vegetarian Day and it signifies the start of World Vegetarian Month! A vegetarian, by-definition is someone who abstains from meat, for health, religious or moral reasons. However, you don't have to be a vegetarian to participate in World Vegetarian Month. 
Without a doubt, we can say that most of us trying to maintain a balanced diet, struggle when it comes to cook or eat purely plant-based dishes. We as Greeks though, are very lucky to have been raised on the Mediterranean cuisine, that offers a huge diversity of plant-based recipes.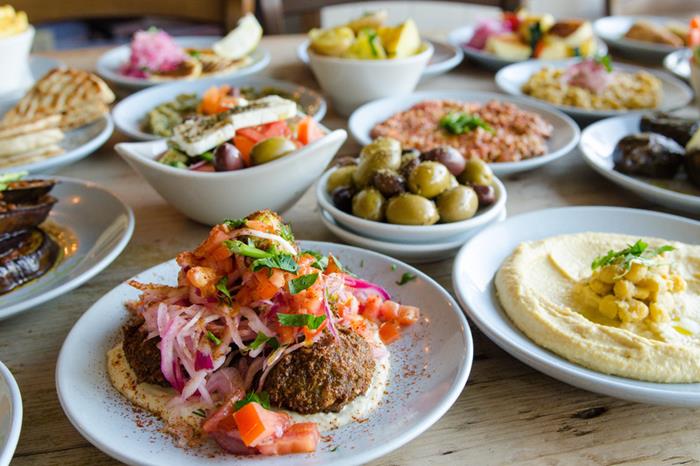 Vegetarianism has been around since before recorded history, and so, for the Greeks it comes naturally. Vegetables and pulses are a huge part of our diets and we wanted our menu to reflect that.
With more than 29 delicious vegetarian dishes to choose from, we can proudly say: if you're vegetarian, we've got you! 
Let's take a closer look at some of the choices which can satisfy all of our veggie-lover guests hunger, as well as their nutritional needs.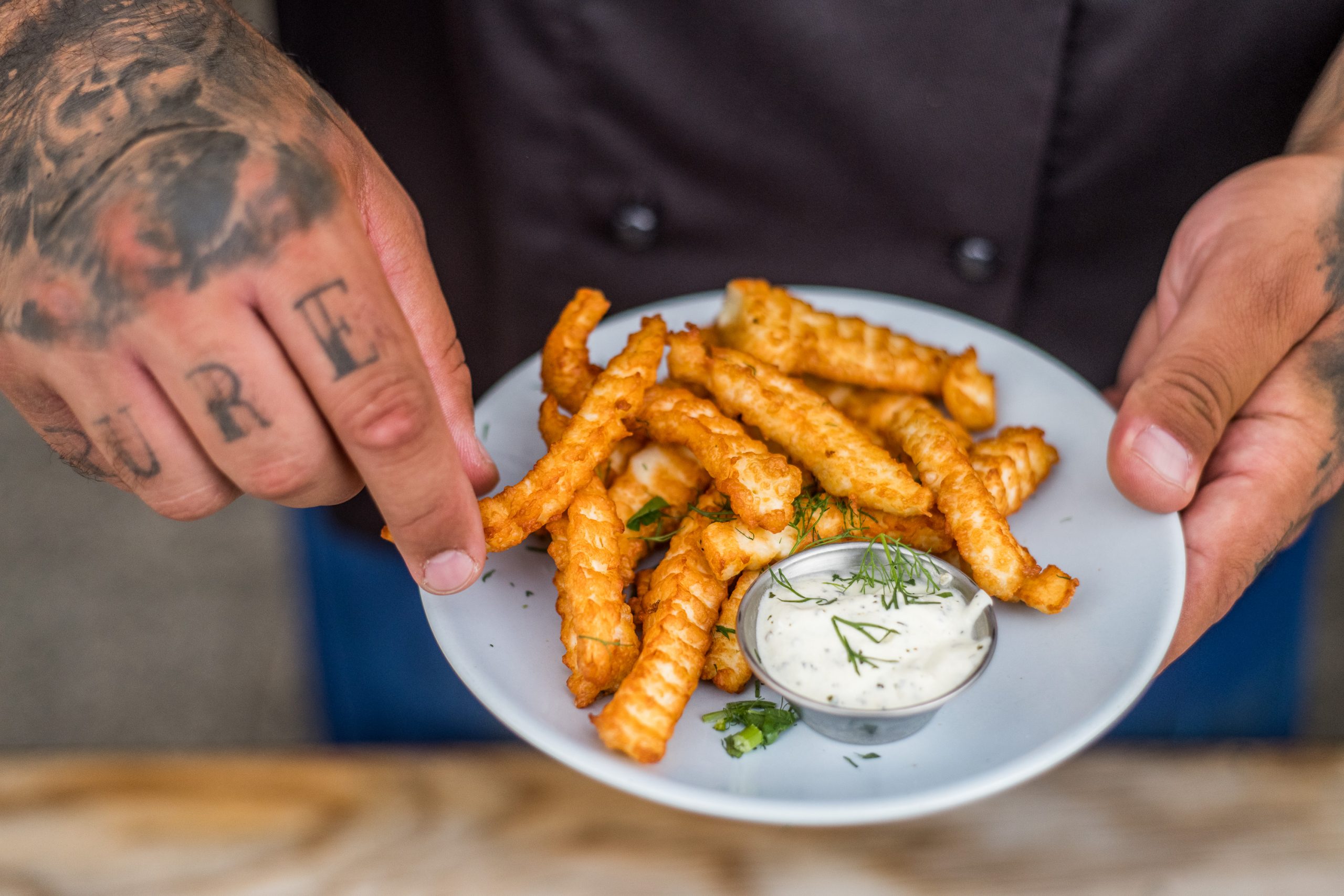 Browsing through our new menu, you will notice that our Cold Meze section is all vegetarian, with one exception alone – only one dish is not vegetarian and that's our Taramasalata. With two favas to choose from, Santorini and Green Pea, with tangy Tzatziki, Spicy Feta Dip – Htipiti, Houmous and our smoked aubergine salad – Melitzanosalata, the possibilities of where to dip your flatbread are endless! As far as pulses are concerned, Beetroot Feta and Lentil Salad and Chickpeas with herbs and peppers are two delightful side or even main dishes.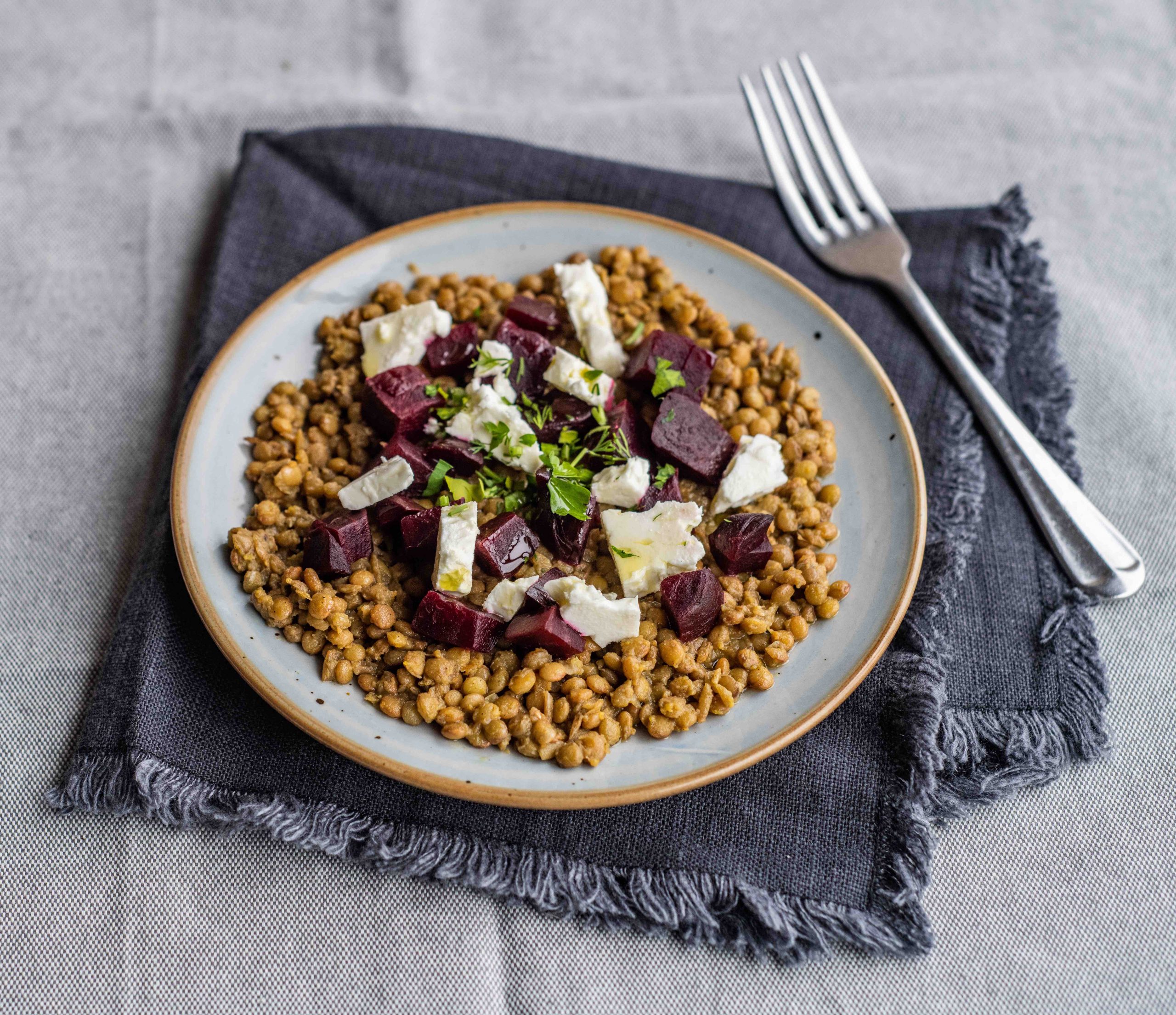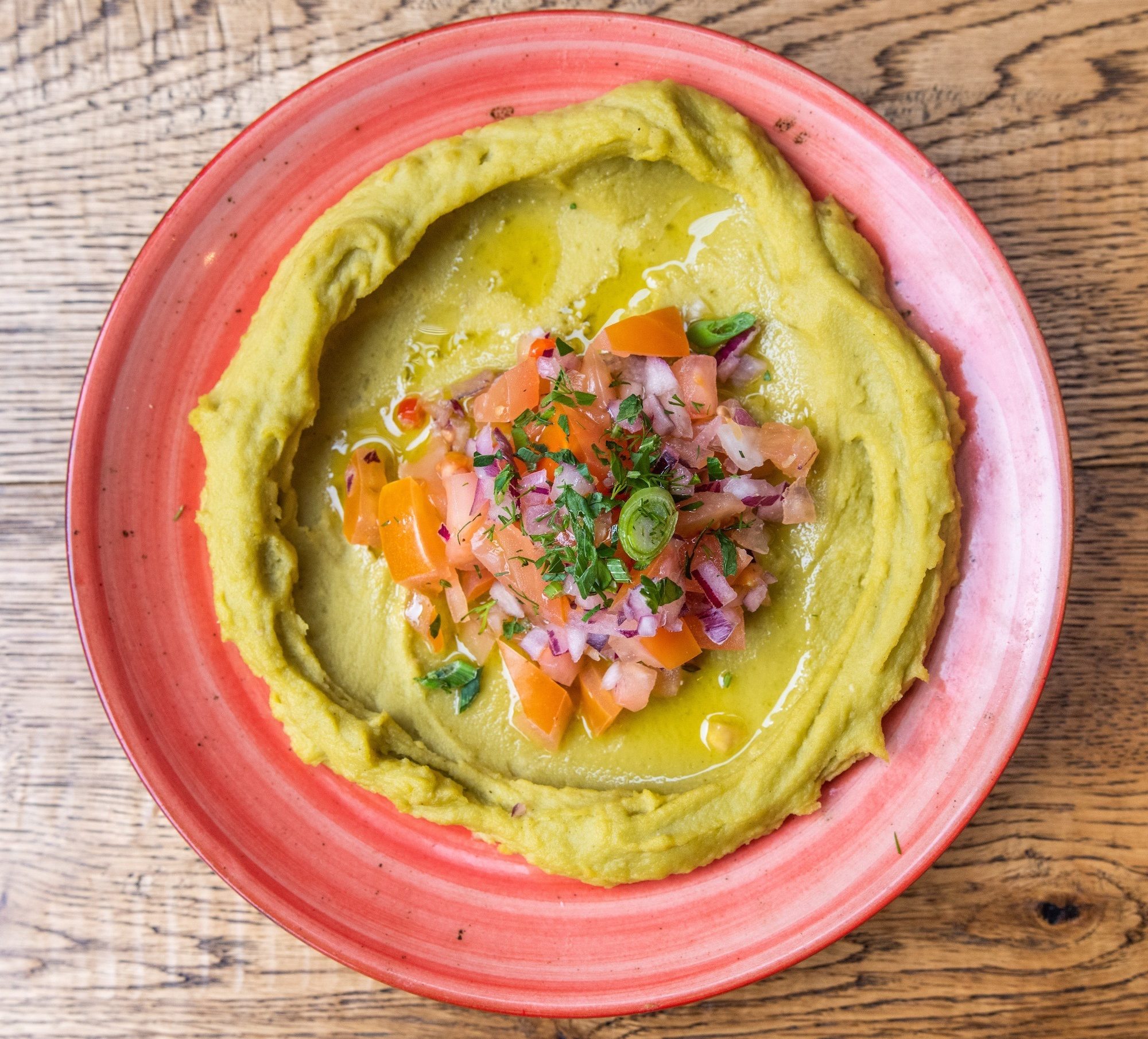 Over to the Hot Meze, our menu showcases the vegetarian options first: hearty giant beans with spinach – Gigandes, traditional Greek Dolmades, Cheese Pie and Spinach Tiropitakia, Grilled Aubergine, Haloumi and Vegetable Skewer, crunchy Falafel, Chickpea Filo Triangles, as well as delicious Vegan Meatballs are some of the choices one can make. Also, if you crave an original Greek Souvlaki but are not keen on meat, three different vegetarian-friendly Souvlaki Wrap options are available for you: you can choose a filling of halloumi, jackfruit gyros and vegan meatballs to enjoy this Greek heavenly food.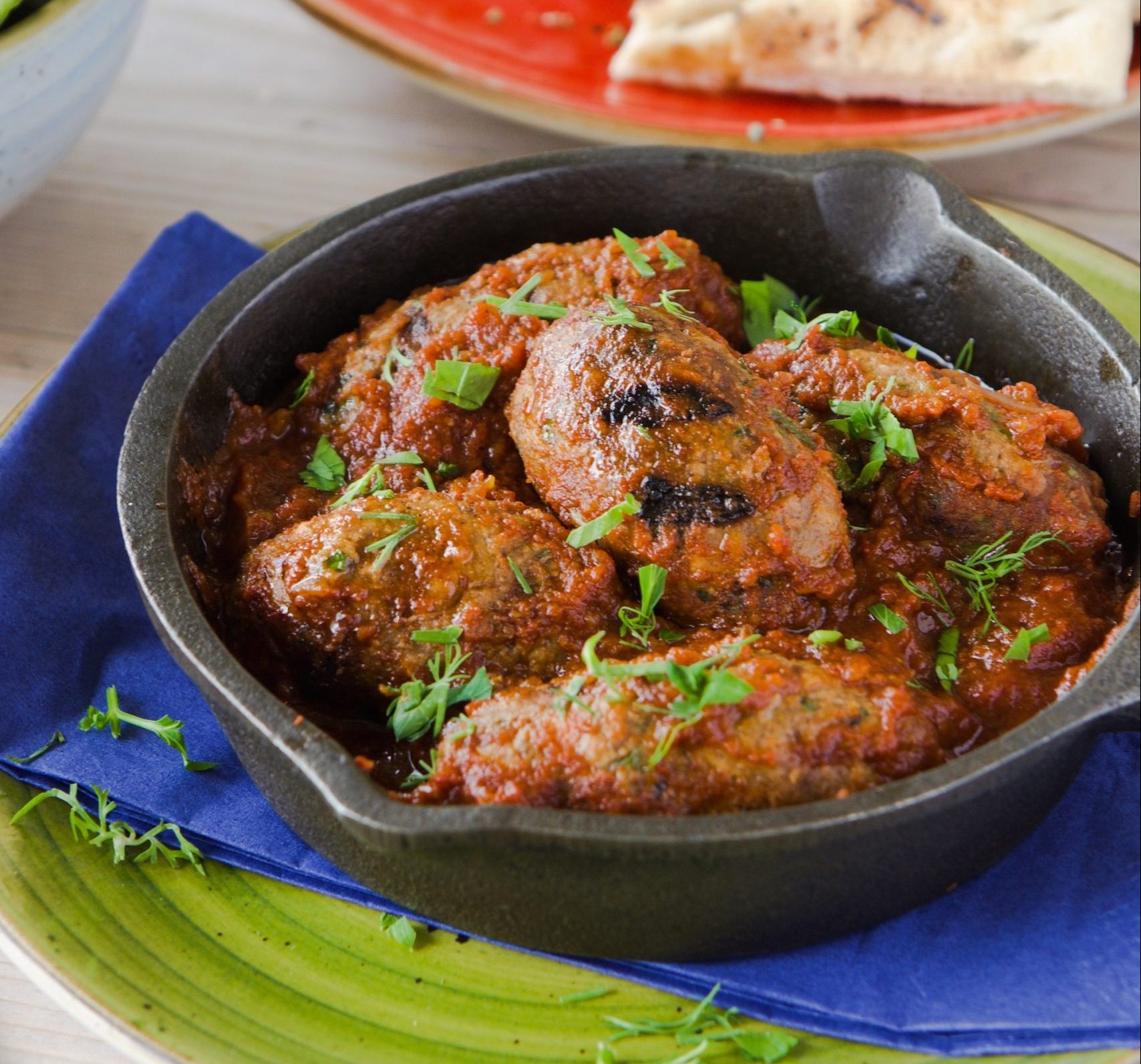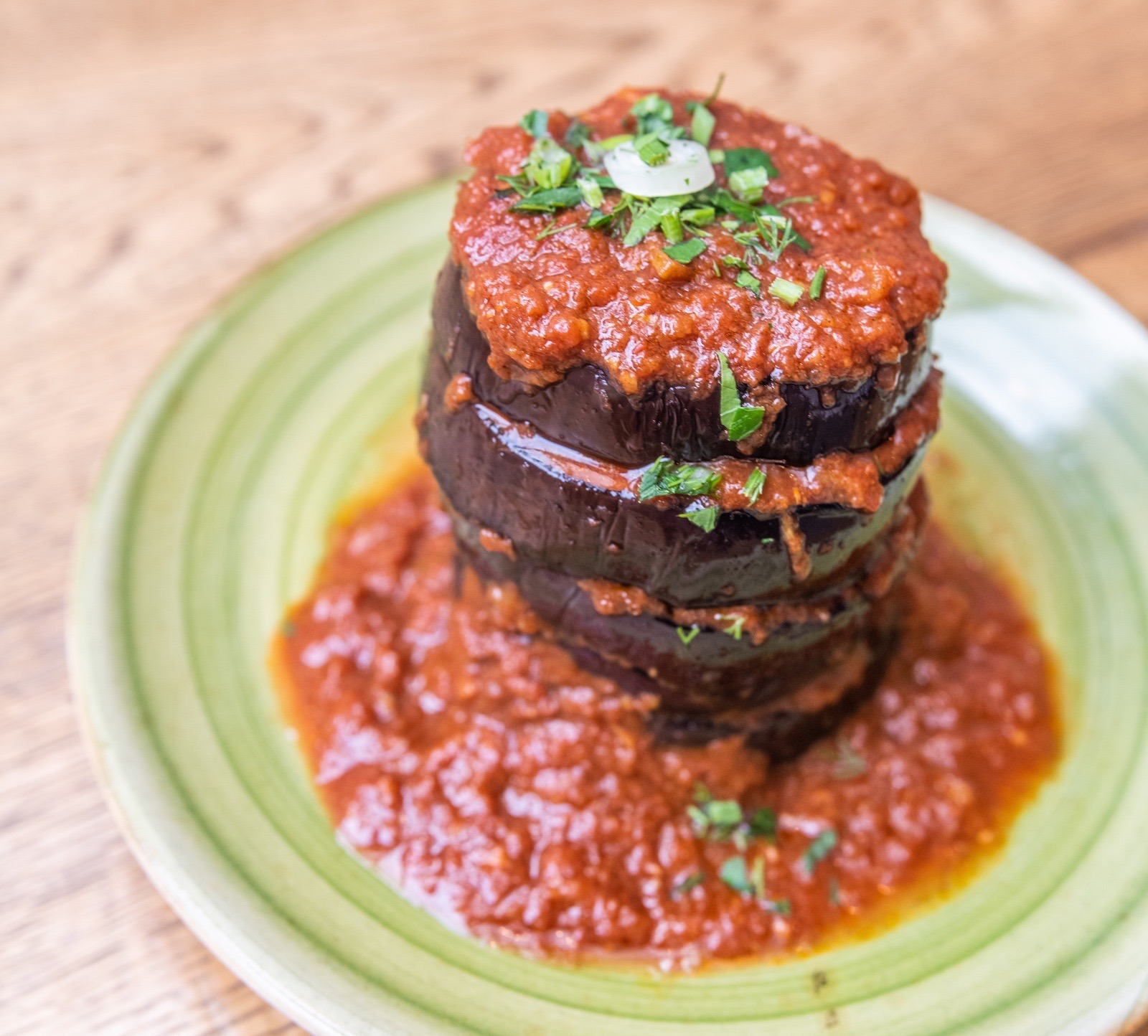 A special mention has to be made to one of our favourite dishes on the menu too-  the Greek Salad. Vegetarian or not, we all adore a good Greek Salad, and ours is perfectly balanced and super delicious. As for sides, again all of ours are vegetarian! Fluffy fried Chips or New Potatoes, Saffron Rice or Cypriot Pourgouri are perfect accompaniments to all of the above-mentioned mezedes!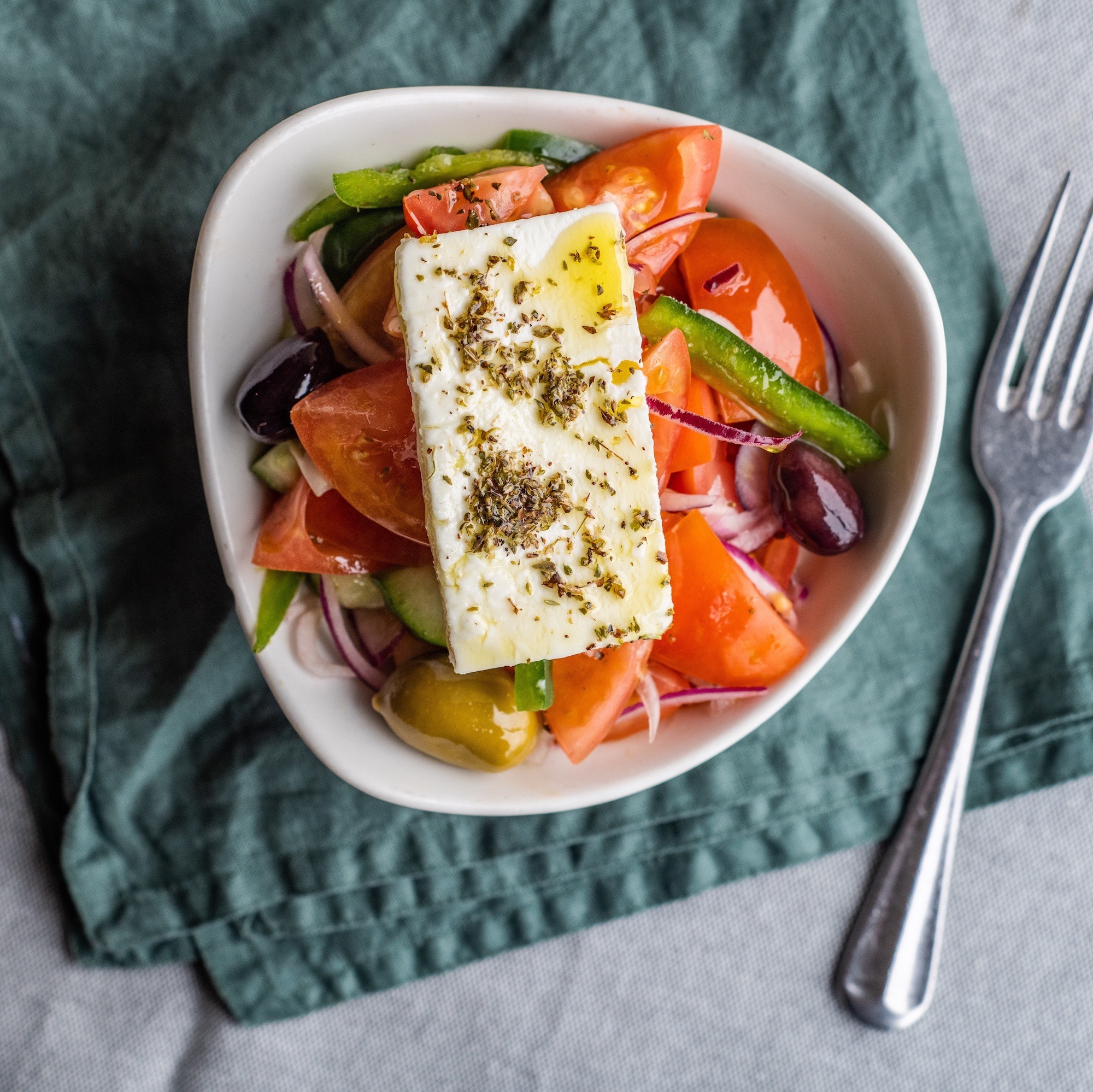 Last but not least, let's talk desserts. Again, most of our desserts are vegetarian, so you can choose to eat delicious Baklava, creamy steaming Bougatsa – Greek Filo Custard Pie, our divine Chocolate Mousse Cake, Greek Yoghurt with spoon-sweet Walnuts or a selection of sorbets and ice creams.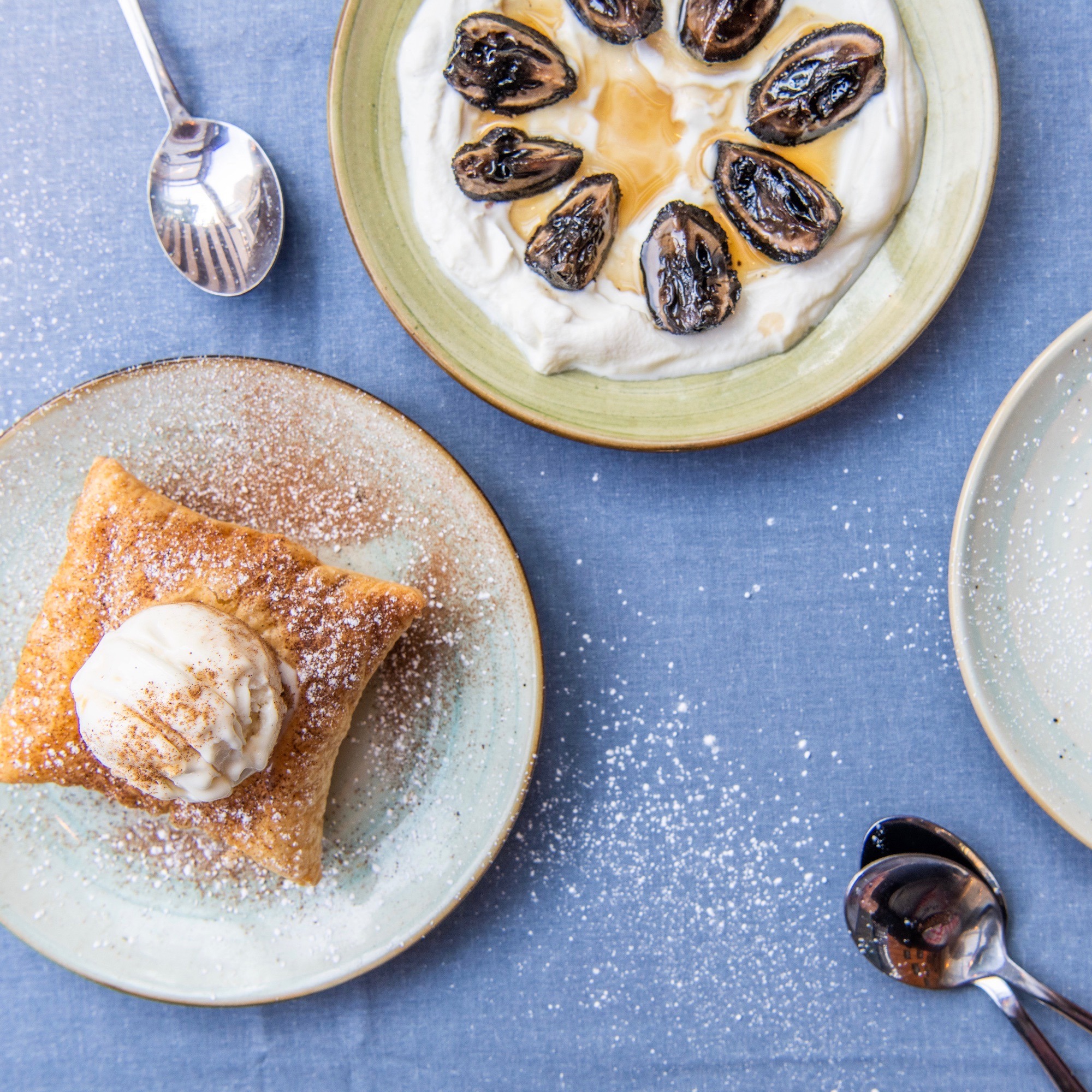 With such a plethora of choices, we hope we make it easier for all of our vegetarian guests as well as the non-vegetarian ones who want to participate in World Vegetarian Month, to enjoy delicious food. Also, the month succeeding this one is November, aka World Vegan Month, so with our delicious food on offer, the transition will be fairly easy!
Happy October, or as we say in Greek, 'Kalo Mina'!