Happy 2023! We're excited to start this year off with our new Veganuary Menu – including some delicious vegan dishes designed especially for this month.
Created to please both seasoned vegans and also those wanting to try some meat free options, our new vegan specials will have you swooning!
For the month of January, you can try our new Vegan Tzatziki, Eatplanted Vegan Pulled Pork, Eatplanted Vegan Chicken Monastiraki and our take on the traditional Cauliflower Yahni with a gourmet twist from our executive Michelin star chef – Nikos Karathanos.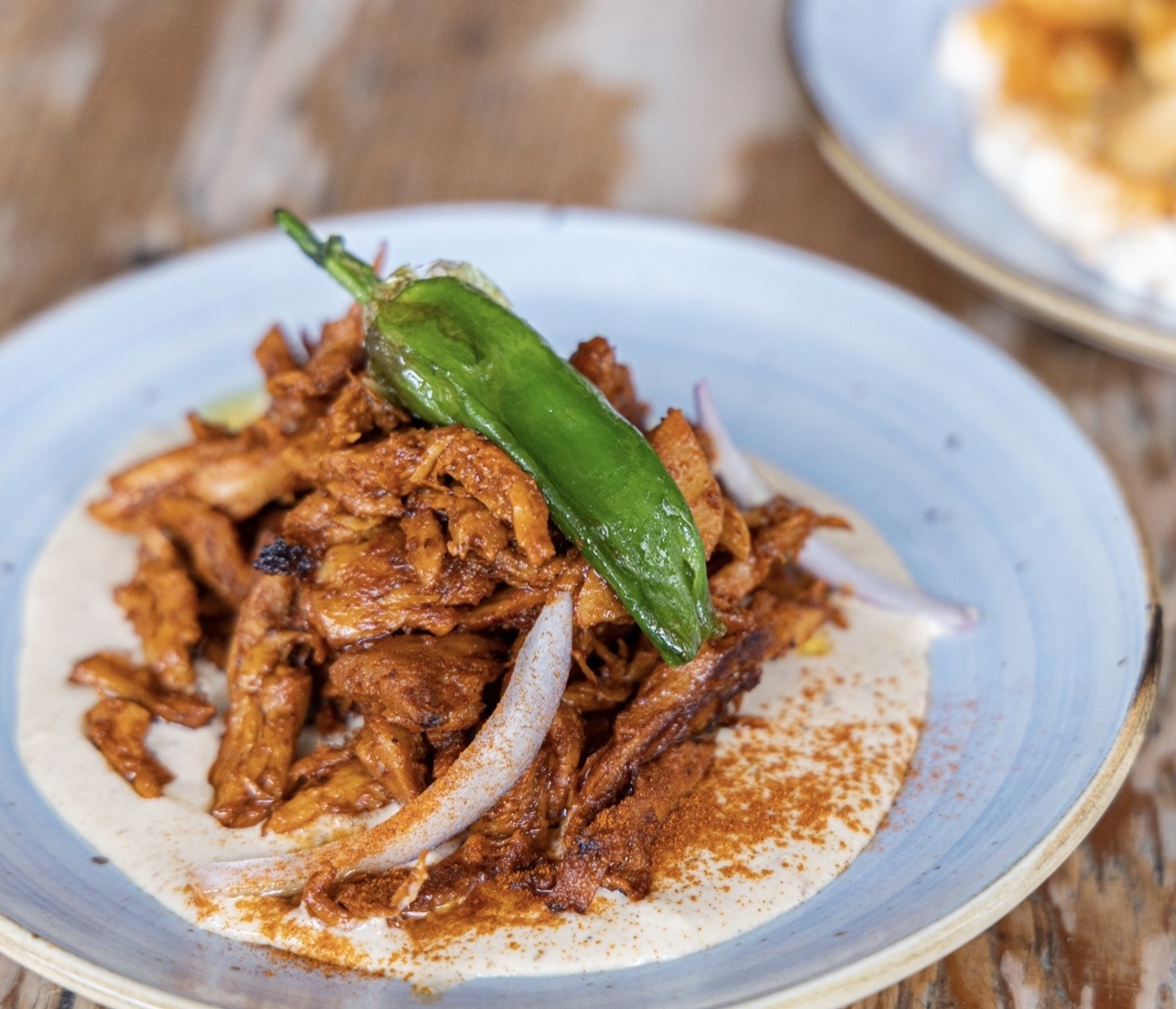 Yes, you read right: tzatziki, pork & chicken! Our Vegan Tzatziki is a spectacular alternative to the real thing and for the first time ever, we have vegan chicken and pulled pork on the menu and we couldn't be more excited!
We wanted to bring something to the table- literally- that didn't feel like a compromise on texture & flavour and that would please the palates of both vegans and meat-eaters alike.
After lots of careful research and tastings, we decided to partner with Eatplanted, as they offer the tastiest meat alternatives, using only natural ingredients.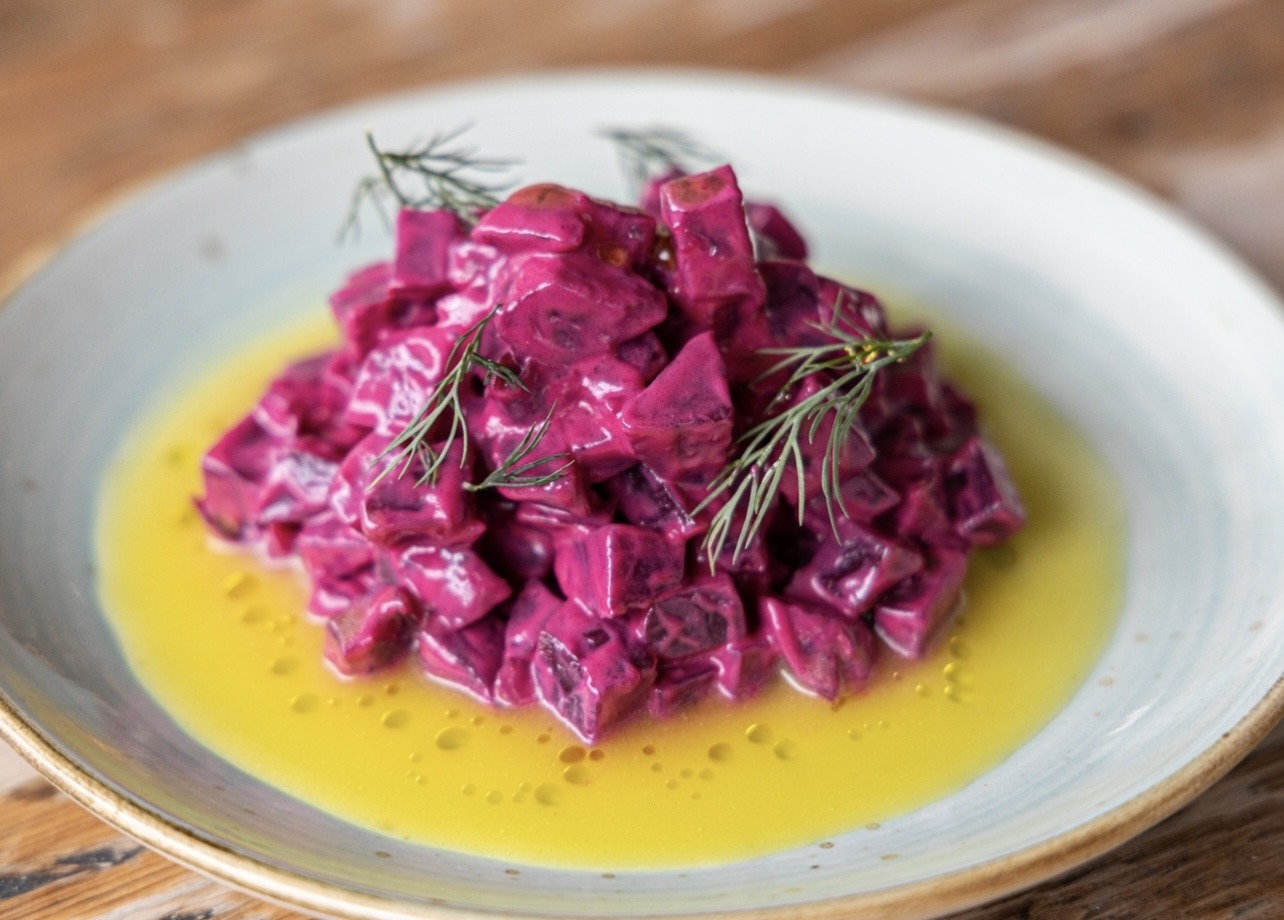 Eatplanted creates delicious meat from plant-based proteins, focusing on the perfect bite and taste. Their juicy meat is made from peas, sunflower and oats with the addition of water and rapeseed oil and that's it. No artificial aromas, colors or artificial additives.
It goes without saying that our two new dishes using their meat alternatives, created by Nikos Karathanos, had us all in disbelief when we first tried them- this couldn't not be meat? They're so tasty and succulent and the combinations of the Chicken Monastiraki with the vegan tzatziki as well as the Pulled Pork's with tahini sauce, just hit the perfect spot!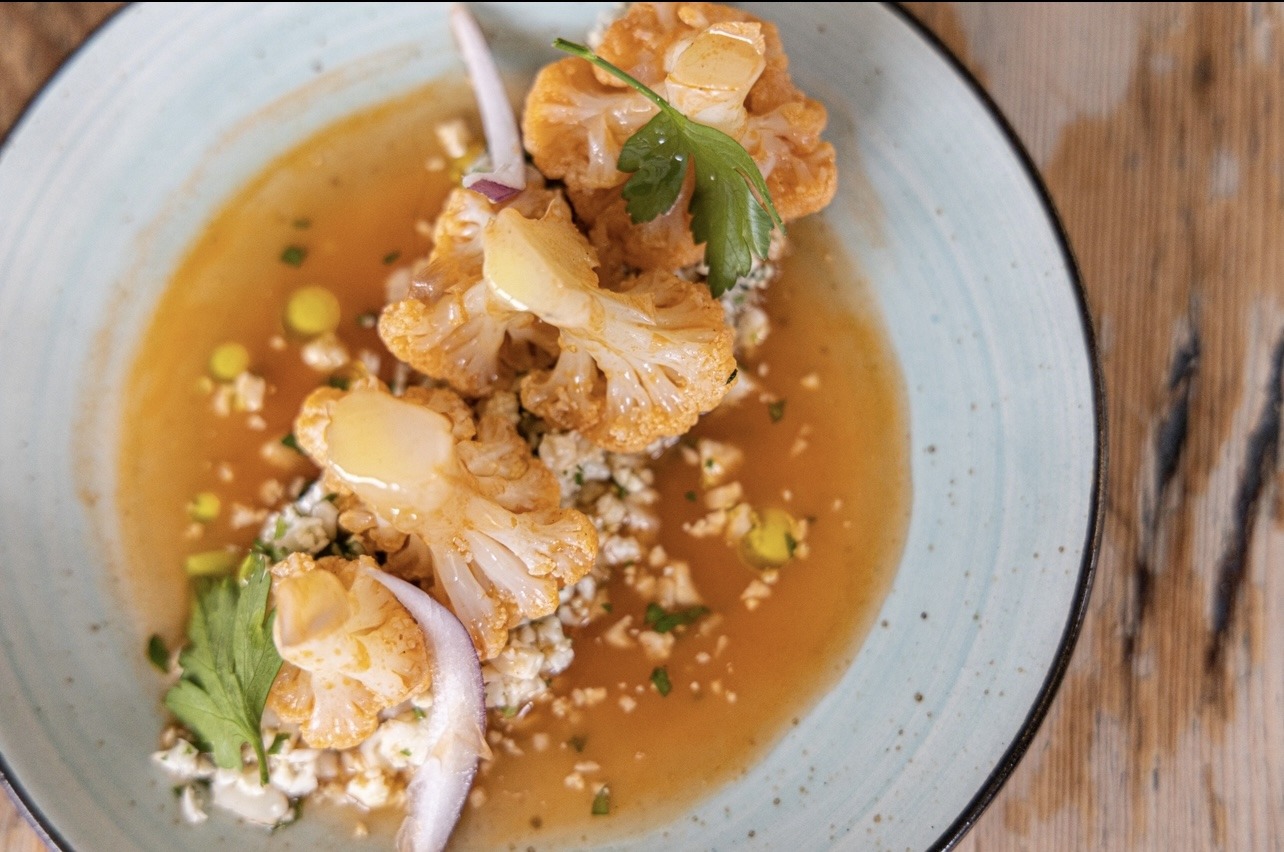 As for the rest of the menu, besides featuring dishes already loved – Santorini Fava, Vegan Meatballs, Dolmades, Aegean Slaw and many more – there's also a new Beetroot Salad and the Cauliflower Yahni. The beetroot salad is tossed in soya yogurt with a tangy orange vinaigrette and the Yahni is Niko's unique take on a traditional dish all Greeks are very familiar with; cauliflower slowly cooked in a tomato sauce on a bed of fresh, herby cauliflower rice.
We can't wait to hear everyone's comments on our new Veganuary dishes, so if you try them, please post and tag us!
The new Veganuary menu offers a choice of 4 dishes for £11.95pp and it will be available all of January 2023