Imagine this: you're at sea somewhere in the Aegean, relaxing on a luxury cruisers' sunbed, drink in hand, taking in the beautiful view of the next Greek island you're about to visit. Even better, you're there with your significant other or best friend, island hopping and creating core memories that will last a lifetime.
That's the dream, isn't it? Well, whoever said dreams don't come true is wrong, as this one can!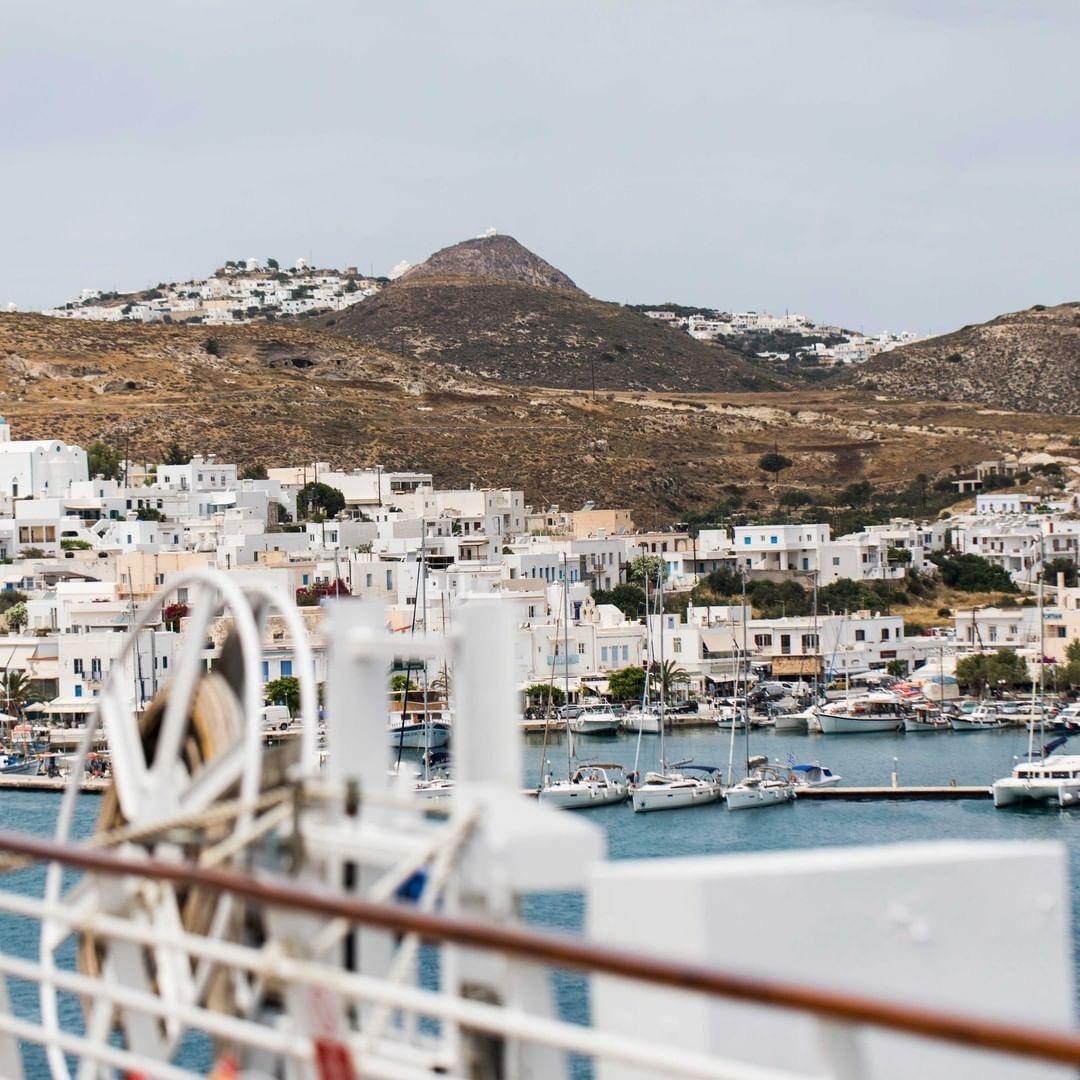 Our most exciting collaboration and competition yet, #TheRealGreekSailAway is now live on Instagram. 2 lucky winners will get to experience a 7-night "Idyllic Aegean" cruise by Celestyal Cruises, with everything taken care of.
When we say everything, we mean it: flights and taxi transfers from London to Athens and back, an ocean view stateroom for 2 people with 3 meals a day and unlimited classic alcoholic drinks and soft drinks, plus 2 excursions – to the city of Ephesus, and to the Medieval Acropolis of Lindos in Rhodes – entertainment onboard, as well as all port taxes and gratuities covered. The winner will be able to choose a date for the trip that suits them, all the way up until the end of August 2023.
You will get to experience Athens, Thessaloniki, Kusadasi in Turkey, Rhodes, Crete, Santorini, Mykonos and Milos and indulge in an authentic experience of Greek cuisine and the classic Greek lifestyle!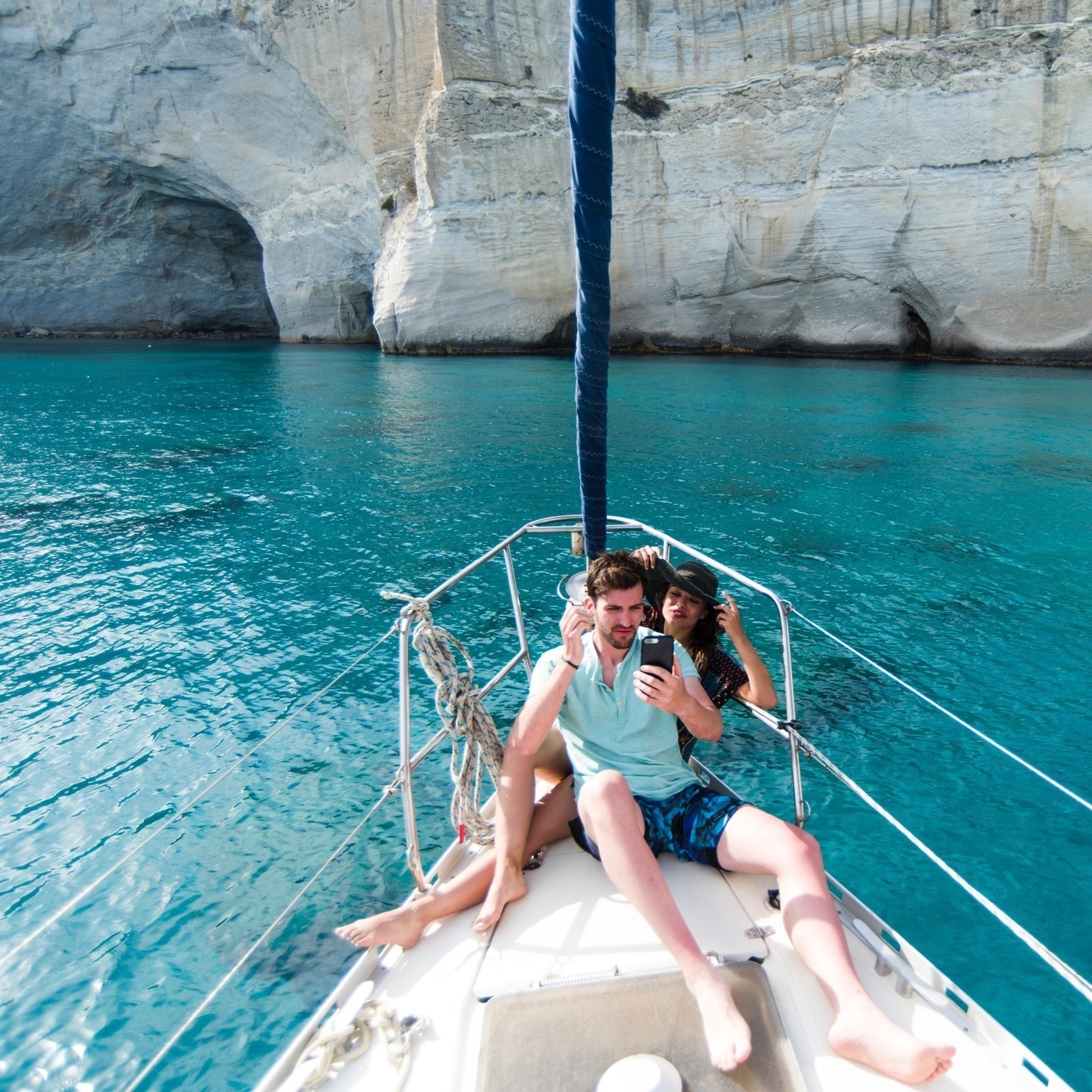 Celestyal Cruises has long been recognised as the number one choice for cruise travellers to the Greek Islands and East Mediterranean. They operate two vessels and have been awarded with more than 60 renowned international and national hospitality awards in the last 7 years, with 1st price for 'Cruise Line with the Greatest Commitment to the East Med Region' amongst their latest awards. Their philosophy is to provide all- inclusive hospitality, with genuine and highly personalised service to their guests and their guest experience is highly rated.
Our philosophy at The Real Greek is very similar; we aim to make our guests feel the genuine hospitality- Filoxenia- Greece and the East Mediterranean have to offer through our food and relaxed, friendly atmosphere, hence our 'pairing' with Celestyal in this amazing giveaway was only fitting.
We are wishing each and every one of you good luck!
To participate, head over to our Instagram here and for 10 extra entries, sign up to our mailing list here.
See all the T&C'S below.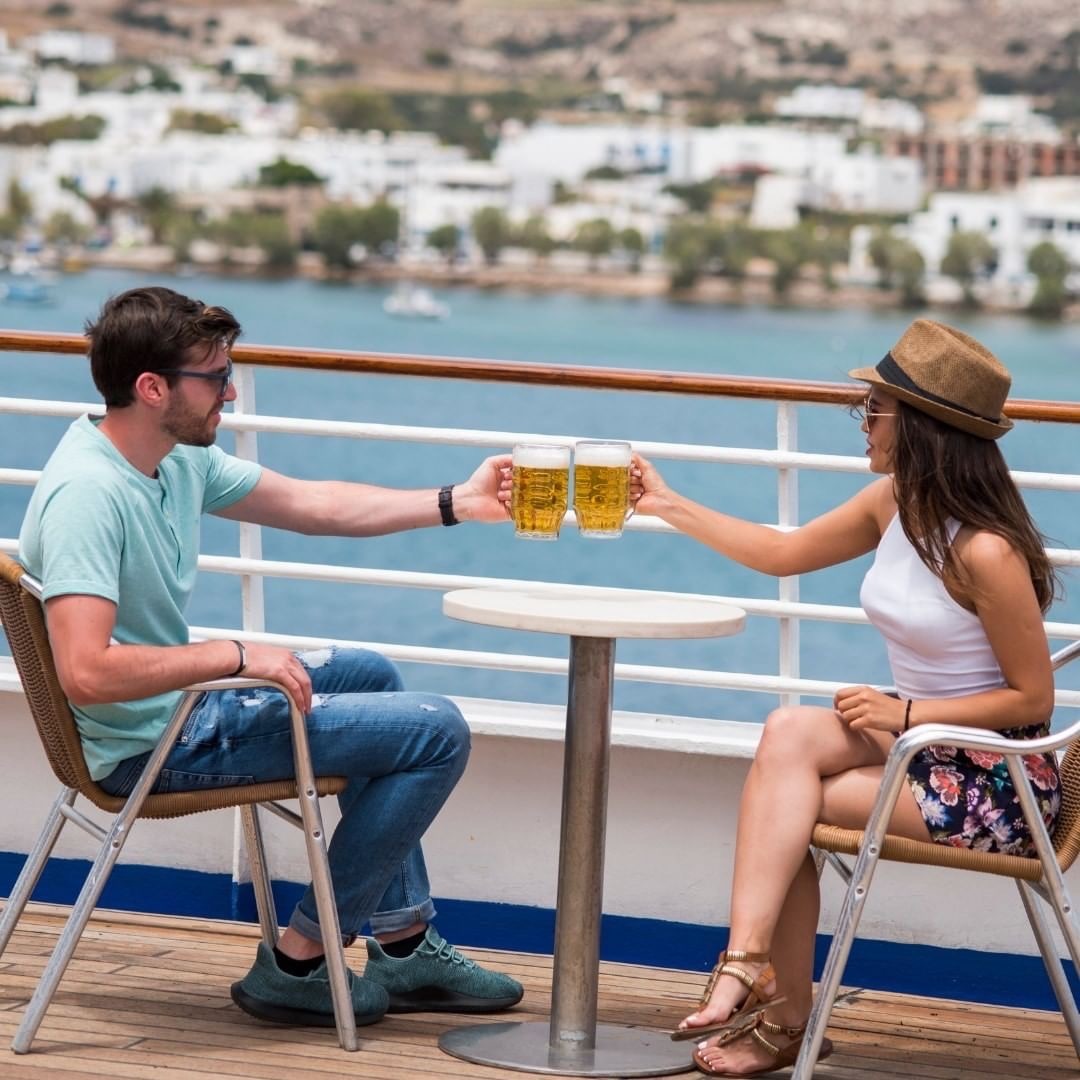 TERMS & CONDITIONS:
Participation Requirements:
You must be resident of the UK and Northern Ireland aged 18 and over,
AND
AND/OR
Sign-up to The Real Greek's mailing list here. If you have already signed up to The Real Greek's mailing list, you can enter the Competition by re-entering your details on the form on this page. By signing up to The Real Greek's mailing list, you gain 10 extra entries. You can only sign up using your email address once for the 10 extra entries. If you sign up multiple times with your email address, only one will be counted.
Timings:
The Competition is open for entry from 11.00am on 1st September 2022 until the closing date of 23rd September 2022 at 11am GMT (the "Duration of the Competition"). Only entries submitted during the Duration of the Competition will be considered valid.
The winner of the Competition (the "Winner") will be notified within 48 hours of the closing of the Competition via direct message on Instagram and/or email and he/she will be informed of the procedure for receiving a confirmation letter regarding his/her Prize. We will not ask for any bank details, be aware that with this type of competition there may be some fake accounts that may reach out pretending to be us.
If the Prize is not claimed within 14 days of notification to the Winner, another winner will be picked.
About the Prize:
The prize consists of one package for two people (including the Winner) inclusive of:
7-Night Idyllic Aegean Celestyal Cruise round trip from Piraeus in an ocean view stateroom with three meals (breakfast, lunch, and dinner), unlimited classic alcoholic and soft drinks (https://celestyal.com/gb/our-cruises/7-nights-gb/idyllic-aegean-7-nights/)
two excursions: one to Ancient Ephesus Through the Ages (from Kusadasi), port charges and gratuities offered by Celestyal Cruises, and the second to The Acropolis of Lindos and the Citadel of the Knights (from Rhodes).
economy flights (including one suitcase per person) from London to Athens and from Athens to London offered by Celestyal Cruises for the purpose of participation in the 7-Night Idyllic Aegean Celestyal Cruise, and
taxi transfers between the Athens airport and the cruise ship offered by Celestyal Cruises.
(the "Prize").
Any other expenses not specifically outlined above are excluded and if incurred during the period of the Prize will be the responsibility of the Winner and his/her guest.
The 7-Night Idyllic Aegean Celestyal Cruise takes place onboard the 1,200-guest "Celestyal Crystal".
Celestyal Cruises will fully fund accurately booked flights from London to Athens and from Athens to London for the performance of the Prize. Such flights shall be economy class (including one suitcase per person) and booked within reasonable timeframes to enable the Winner and his/her guest to participate timely for the cruise. The issuance of such tickets shall be subject to pre-approval in writing by Celestyal Cruises. Celestyal Cruises shall reimburse such flights upon presentation of the invoice for the flights and confirmation of the dates of the cruise.
Flights to Athens will be from the Winner's nearest capital city international airport that flies to Athens and the Winner and his/her guest will be responsible for their own transport to and from their nearest international airport.
The Winner and his/her guest shall be travelling together and staying in one cabin.
A fuel surcharge may be imposed (and this is not included in the Prize) depending on the pricing of the fuel. If such surcharge is applicable, Celestyal Cruises will inform the Winner prior to travel. This cost will be undertaken by the Winner and his/her guest.
Travel insurance is not included in the Prize. It is strongly recommended that the Winner and his/her guest take out adequate travel insurance.
The Prize can be taken only on selected dates and is valid until 31st August 2023. This is subject to availability and cannot be extended. Availability shall be confirmed by the Reservations Department of Celestyal Cruises prior to booking. If for any reason the Winner does not redeem the Prize on the selected dates in the abovementioned months, then the Prize will be forfeited.
The Winner and his/her guest must provide Celestyal Cruises with a minimum of 8 weeks' notice when selecting travel dates.
The Prize, or any unused portion of the Prize, is non-transferrable, non-redeemable for cash or other goods and services. It cannot be bartered, refunded, or sold.
Selecting the Winner:
The Winner will be selected from valid entries submitted during the Duration of the Competition and in accordance with the participation requirements as described in the present terms and conditions, using a random generator and the Winner will be contacted via direct message on Instagram and/or by email.
The Real Greek will not select its employees or Celestyal Cruises employees or the immediate family members of their employees as the Winner of the Competition.
Other terms and conditions:
The Winner and his/her guest will be responsible for supplying valid passports, other travel documents, any requisite visas, full Covid vaccination certificates and negative Rapid Antigen Test certificates with the test taken within 48 hours of embarkation or a negative PCR test taken within 72 hours of embarkation, at their own cost. The Winner and his/her guest are advised to check government travel advice before booking and embarking on any travel.
The Winner and his/her guest must comply with any Safety Protocols of Celestyal Cruises applicable for embarkation and participation in the cruise.
No changes are permitted once flight and cruise tickets have been issued.
Delay/Cancellation due to force majeure events, including CoVid-19 or other unforeseen event: in accordance with the Celestyal Cruises booking terms as set out in https://celestyal.com/en-cy/booking-conditions/. Flight cancellation is subject to the individual airline's flight cancellation policy.
Celestyal Cruises and/or its affiliated companies and/or its officers and/or its employees and/or its agents shall not be liable for any loss, injury, damage, or inability to perform the voyage or provide all services or itineraries arising from any unavoidable and extraordinary circumstances which could not have been avoided even if all reasonable measures had been taken by the Celestyal Cruises and/or its affiliated companies and/or its officers and/or its employees and/or agents including (without limitation) technical problems, war or threat of war, terrorist activity or the threat of terrorist activity, riots, civil commotion, disaster, pandemic, epidemic, Act of God, natural and nuclear disaster, fire, closure of ports, strikes or other industrial action, medical problems on board the ship or at intended ports, including, in each case, incidents of infectious or other diseases or illnesses, lawful deviation at sea in response to a distress call or other emergency and adverse weather conditions.
The Winner agrees to provide Celestyal Cruises and The Real Greek with a testimonial post-cruise which may be used in publicity activities.
The Winner agrees to participate and cooperate, as reasonably required, in publicity activities relating to the Competition and he/she authorizes Celestyal Cruises and The Real Greek to use such content for advertising and publicity purposes in any media in perpetuity worldwide.
Any processing of personal data by Celestyal Cruises must be in accordance with all applicable privacy laws and regulations including without limitation the EU Regulation 2016/679 of 27 April 2016 (the General Data Protection Regulation) and any other applicable laws and regulations, as well as Celestyal Cruises' privacy policy. For any further information regarding the processing of personal data, you may contact Celestyal Cruises https://celestyal.com/en-cy/privacy-policy/
The Real Greek shall have the sole responsibility for the proper conduct of the Competition and the selection of the Winner in accordance with all applicable laws and Celestyal Cruises shall have no responsibility in this regard.
The present Terms & Conditions shall be governed by and enforced and construed in accordance with the laws of England and Wales and the participants irrevocably consent to the exclusive jurisdiction of courts of London in connection with any matter arising out of these Terms & Conditions or the transactions contemplated thereby, and participants hereby irrevocably waive any claim or defense that such forum is not convenient or proper.
If any term of the present is held to be, to any extent, illegal, invalid, or unenforceable, such term shall be excluded to the extent of such illegality, invalidity, or unenforceability; all other terms hereof shall remain in full force and effect.
By entering this Competition and providing your details you agree to be bound by the present Terms and Conditions of the Competition as well as The Real Greek's privacy policy and Celestyal Cruises' privacy policy and conditions of carriage.
To see The Real Greek's Privacy Policy visit: https://www.therealgreek.com/legals/
To see Celestyal Cruises' Privacy Policy visit: https://celestyal.com/en-cy/privacy-policy/
To see Celestyal Cruises' Conditions of Carriage visit: https://celestyal.com/conditions-of-carriage/
For any questions or more information please email us at info@therealgreek.com