For the last year, we have been in partnership with a charity that's very dear to us. We have been helping raise funds and awareness towards Pancreatic Cancer UK, a non-profit dedicated to taking on the disease through ground breaking research, supporting those affected by the disease and campaigning for change.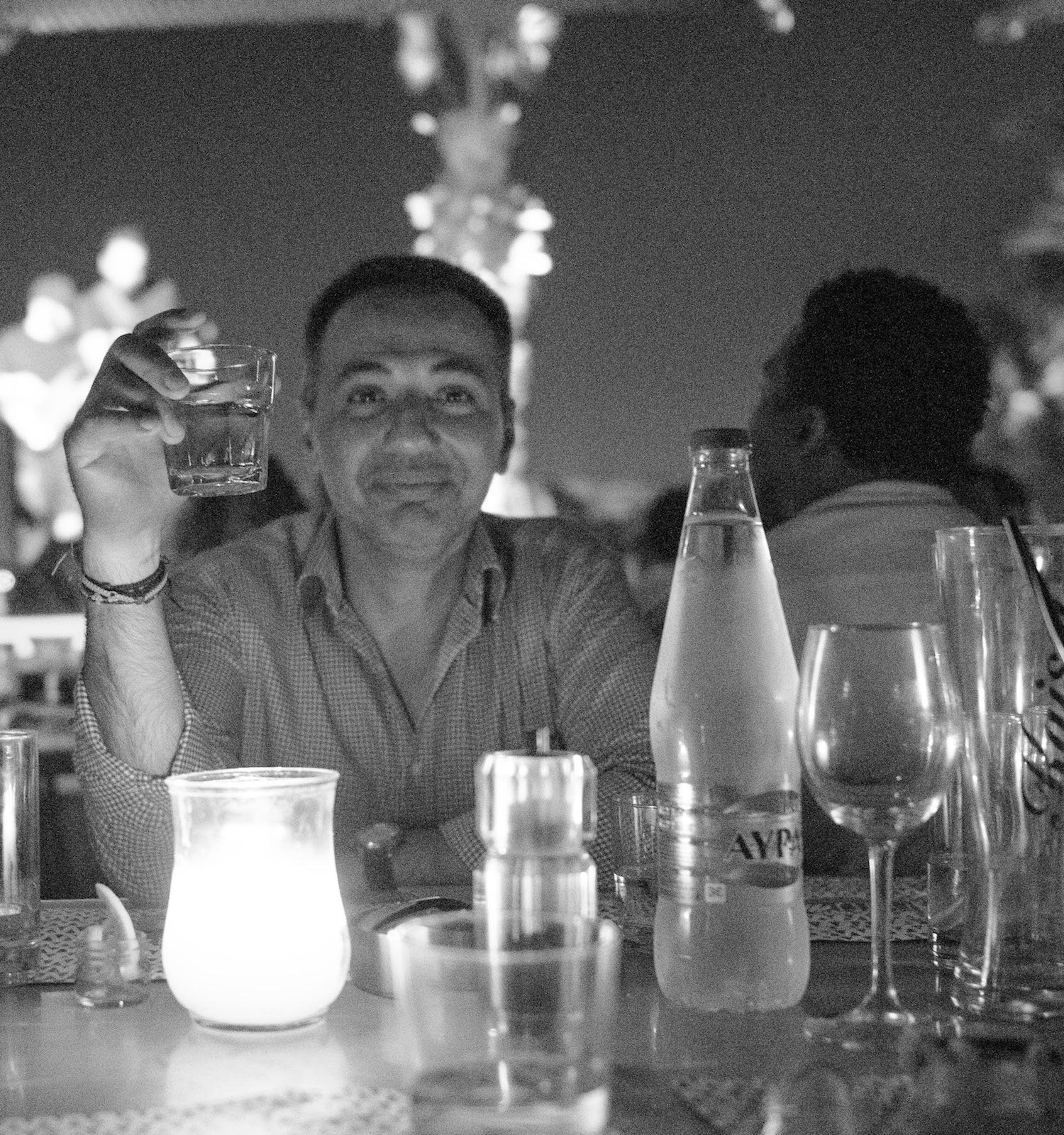 In February 2020, we sadly lost our Operations Director, Christos Karatzenis, a very special man and beloved colleague, to pancreatic cancer. Christos fought a very short battle with the disease and unfortunately lost it, but we promised to keep fighting it in his memory, in any way we can.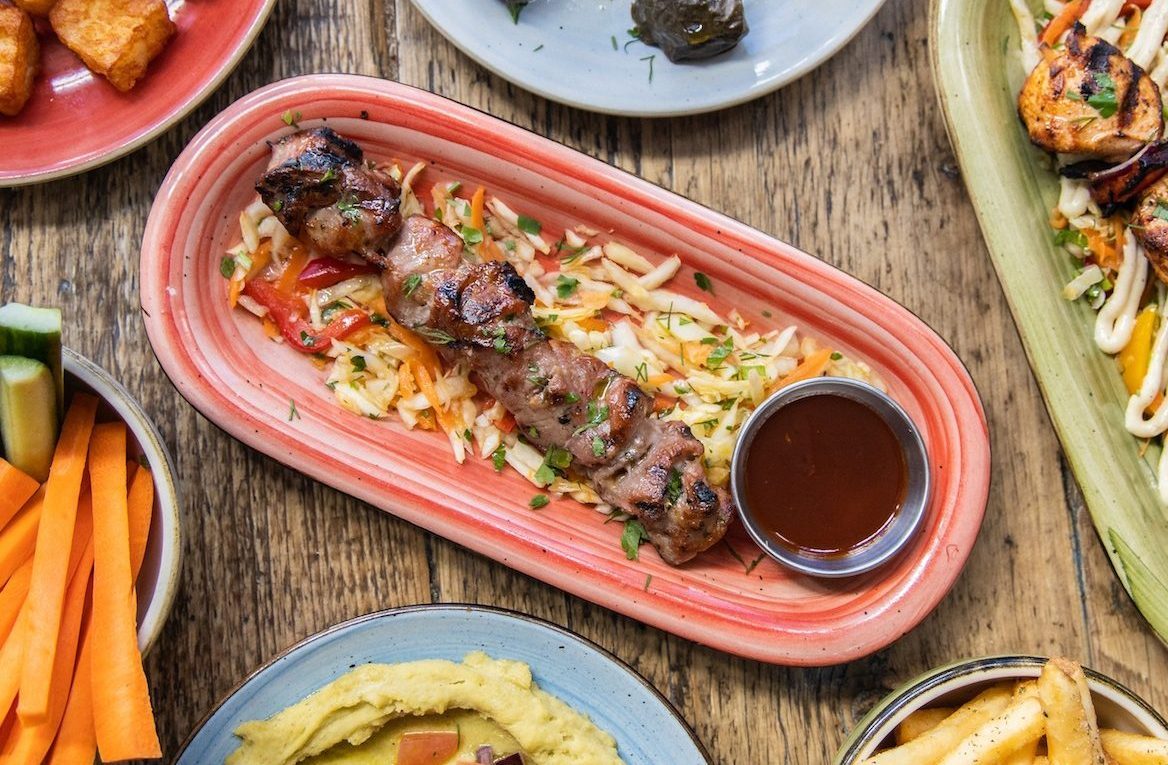 In one year, we raised £27,762 and the amount is growing by the day, as when people eating with us, across all of our restaurants order our Pork Skewer Meze – Christos's favourite dish – we donate 25p directly to Pancreatic Cancer UK. In November, which is Pancreatic Cancer awareness month, we had an optional £1 donation on the bill, which was well accepted by our guests and raised an incredible £9,000 for the charity.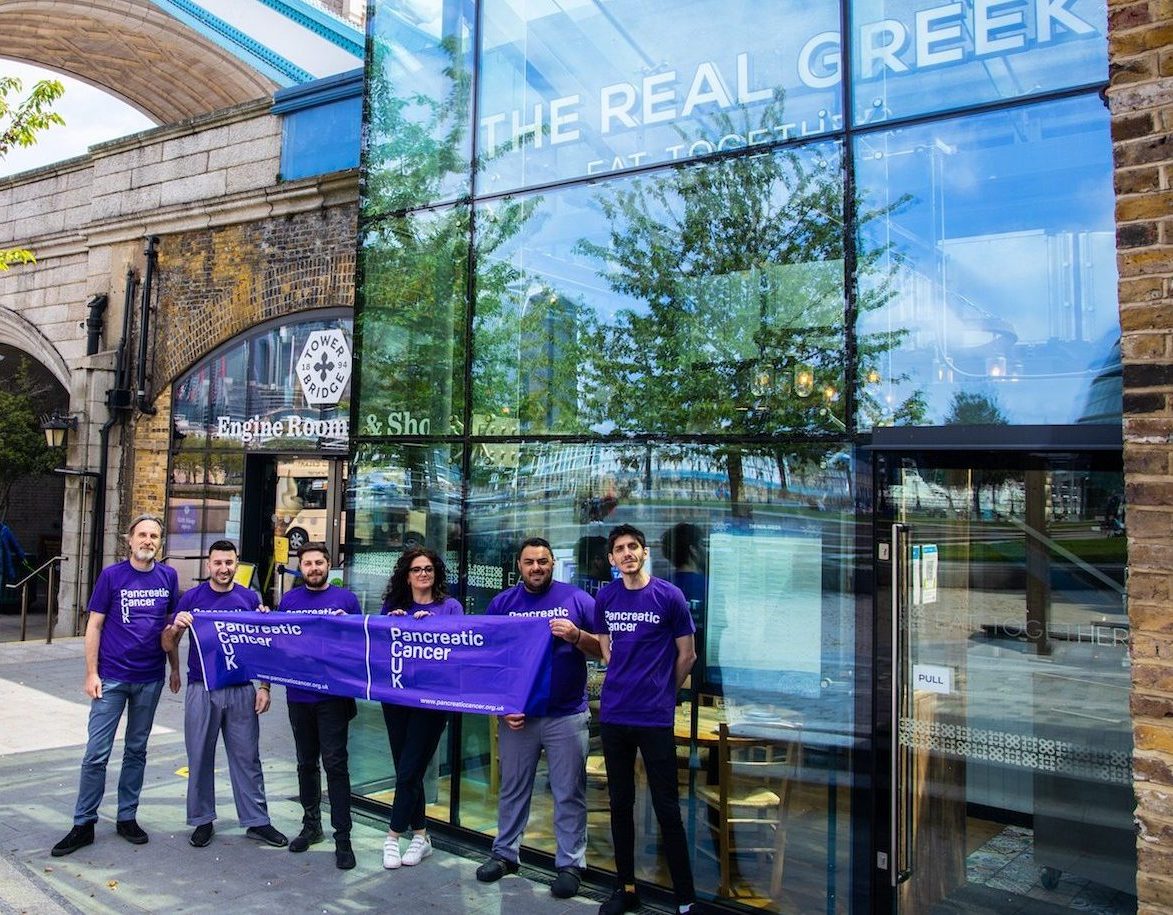 In March 2022 we also arranged a charity Half Marathon for the cause, #WalkTheRealGreek! People who knew and loved Christos donated to the charity and we all got together to honour him; starting very early in the morning from our Westfield Stratford location, we made several stops through some of our restaurants for snacks and drinks, and ended up at our final stop, The Real Greek Bankside, where we had a lovely buffet lunch. Needless to say, the day was filled with happy memories and stories about this extraordinary man that we all miss daily, there was lots of laughter, but tears as well..
Over 100 friends, family and co-workers of Christos dressed in Pancreatic Cancer UK T-shirts passed through 8 of our restaurants and caused a stir! We were also joined by Christos's brother, Vasilis Karatzenis and his company, VDK Capital.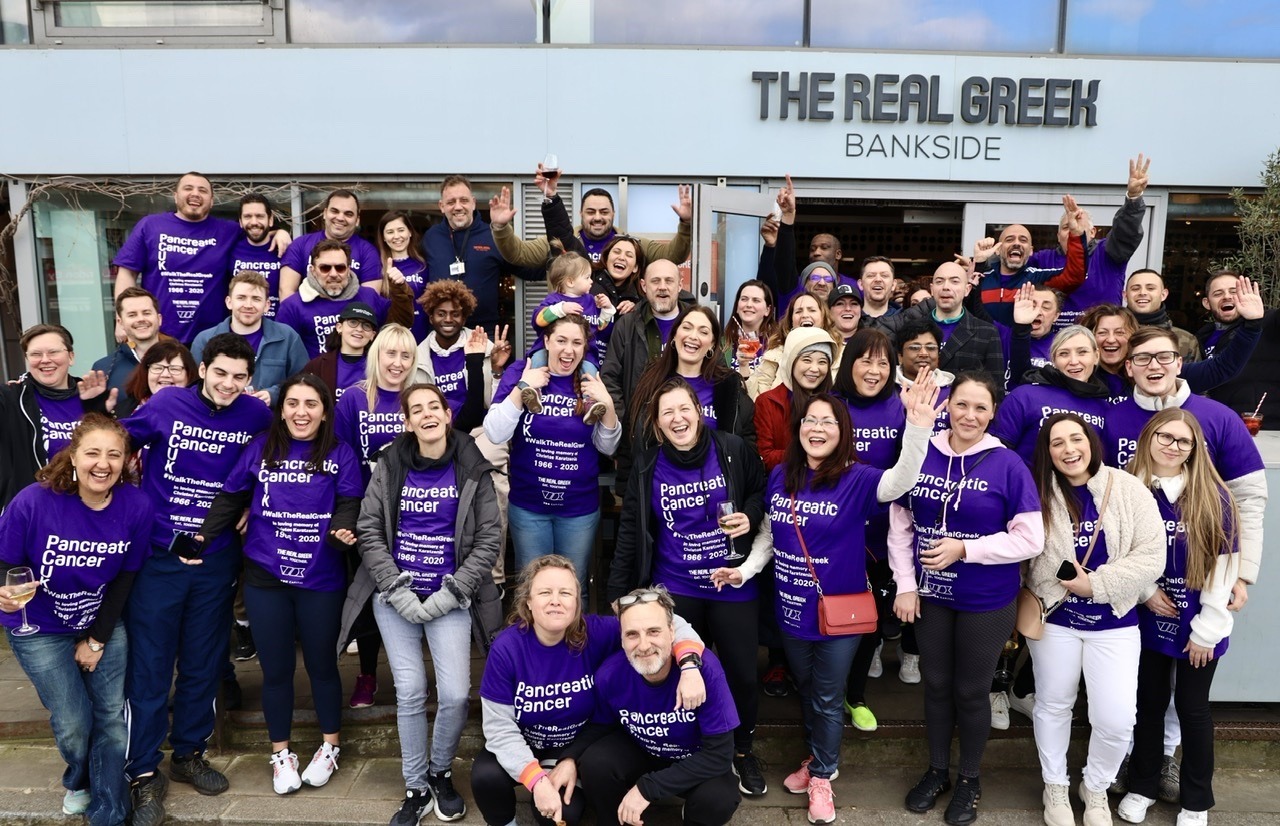 According to Pancreatic Cancer UK, the amount we raised is enough to fund either:
6 months of nurse support on their unique Support Line
Or 12 months of lab research for one of their future leader scientists
We are extremely proud and happy to be able to help the charity and also keep Christo's memory and legacy alive whilst doing it.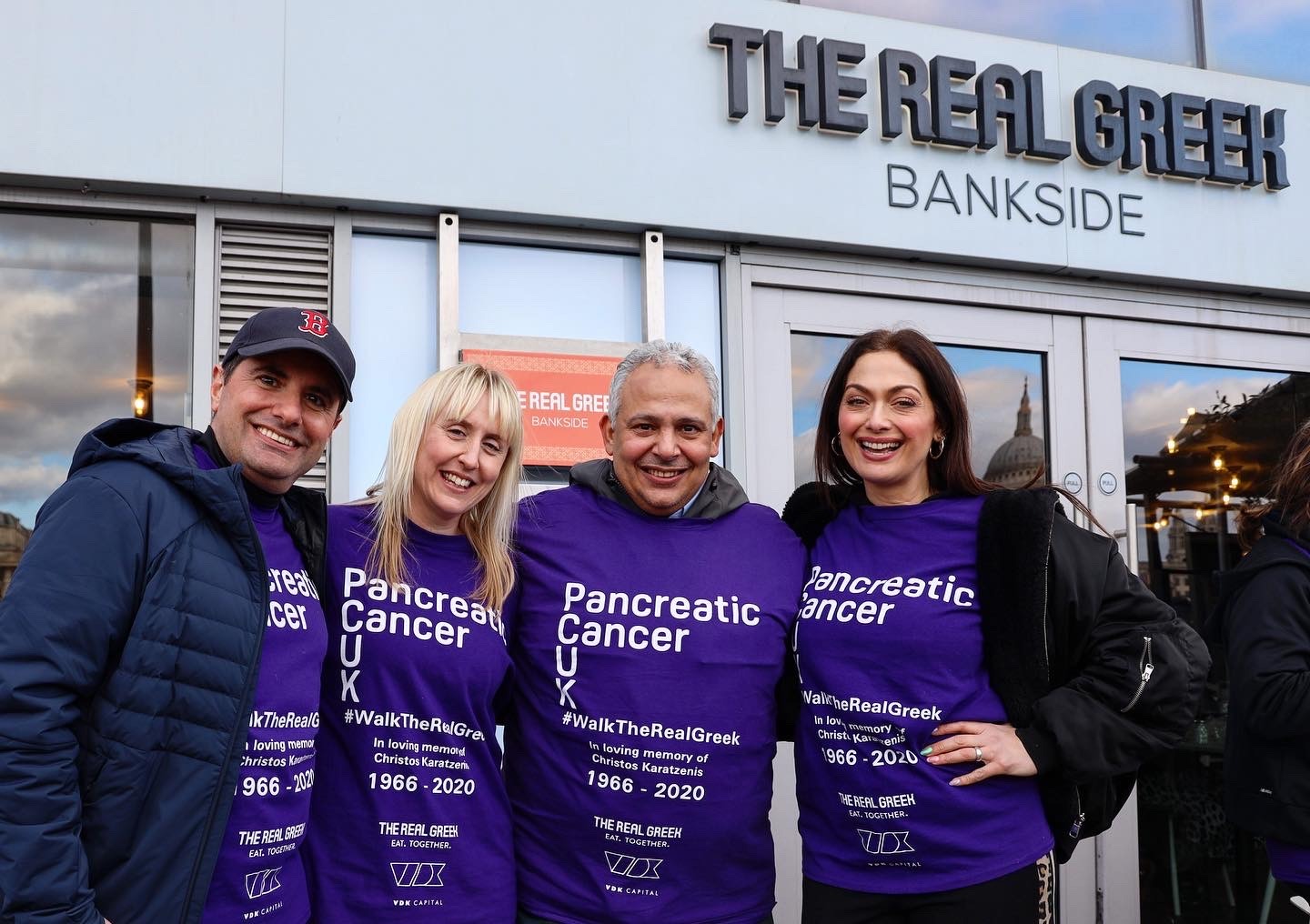 We are excited to have recently pledged to support Pancreatic Cancer UK for another year and hope to raise as much as we can, increase awareness of the disease across the business and double the number of people taking part in The Real Greek Walk – all of this will mean we can raise double the amount of money and double the amount of people we can support!