The event that everyone at The Real Greek Family is talking about and anxiously waiting for.
On Wednesday 5th February, in our newly opened Tower Bridge flagship restaurant, we will be hosting an unforgettable dinner party with a unique six-course tasting menu. In the kitchen we will be joined by a union of Greek culinary legends; Father Epiphanios of Mylopotamos monastery in Mount Athos, the renowned team of the famous Athenian Cookoovaya restaurant, and our Managing Director, Nabil Mankarious – one of the biggest fans and advocates of Greek food ever. 
Father Epiphanios and the Cookoovaya chefs need no introductions to Greek audiences but let us explain the significance of these guests to our non-Greek friends.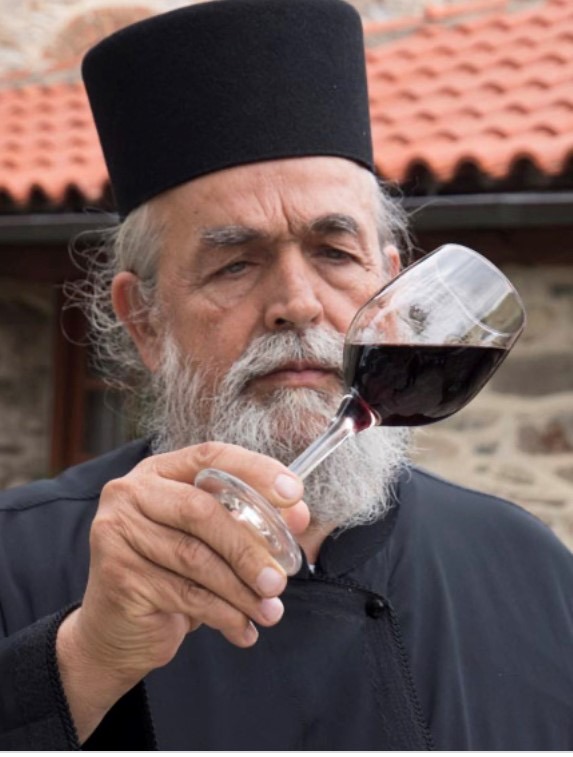 Father Epiphanios, the highly respected monk, joined Mount Athos in 1973. Mount Athos, aka 'The Holy Mountain' or Agion Oros, is a peninsula and mountain in northeastern Greece. It is one of the most important religious centres for Orthodox Christians, and home to over 2,000 monks from Greece, and many other countries. It has been listed as a World Heritage site and visited by more than 300,000 people a year.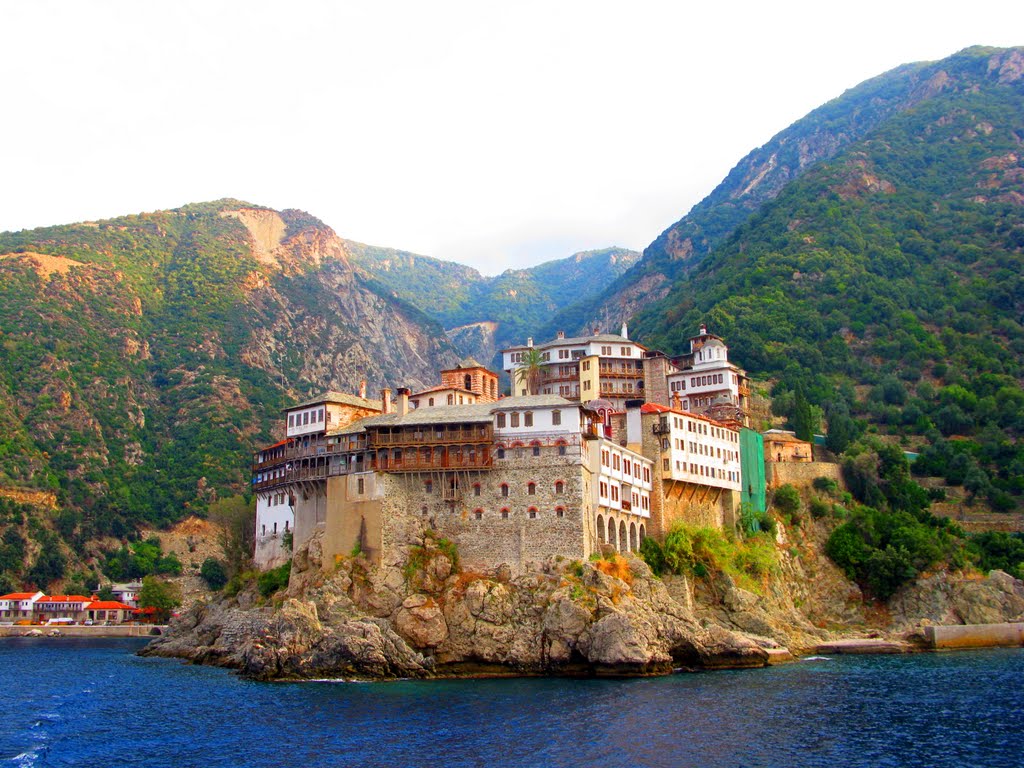 As a younger monk, he started as a chefs assistant, he then went on to be solely in charge of the kitchen, cooking for over 100 monks daily. He has since written a bestselling cookbook, 'The Cuisine of the Holy Mount Athos', containing 126 secret recipes, and has been translated into seven languages. The cookbook follows 'The Athos diet', similar to the Mediterranean diet, but excluding meat,  only uses olive oil, vegetables, legumes, fish and seafood.
As his love of food grew, so did his interest in wine, and so he began his next venture, to revive the 1,000-year-old vineyards. He went on to produce the award-winning Mylopotamos Organic wines. They now produce 5 different labels of wine and sell no less than 70,000 bottles a year, all over Greece and abroad.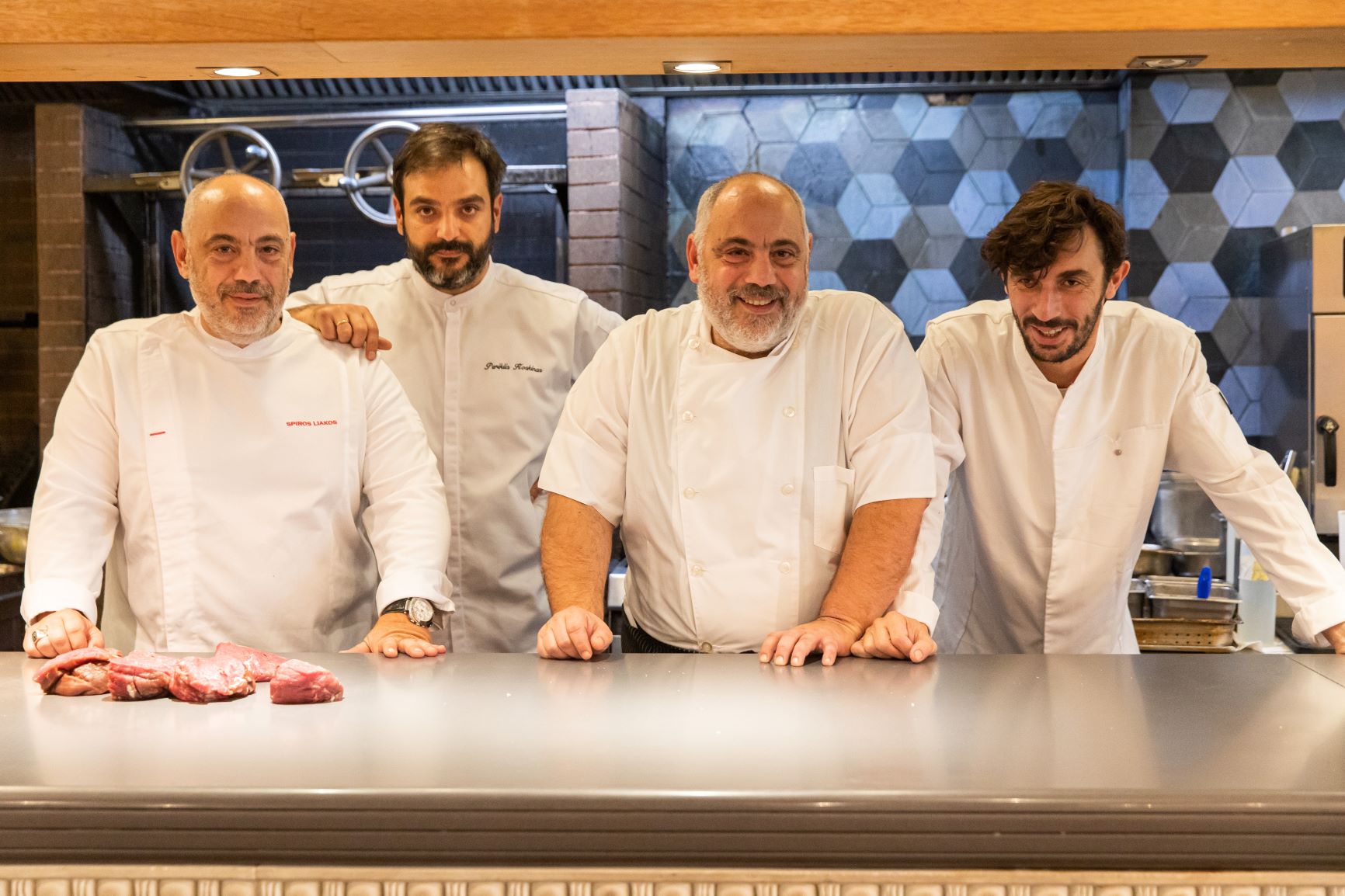 Father Epiphanios will be bringing his vast culinary experience to London, and for the first time will be joining the talented chefs from Cookoovaya – Pericles Koskinas, Manos Zournatzis and Spyros & Vangelis Liakos. 
Cookoovaya is a multi-awarded restaurant located in the centre of Athens, it was the first restaurant in the city with an open style kitchen where everyone could see the chefs preparing the food. The restaurant opened in 2014 and became an instant hit. Each amazing dish produced is the collective work of four people and that definitely is what makes their dishes so unique.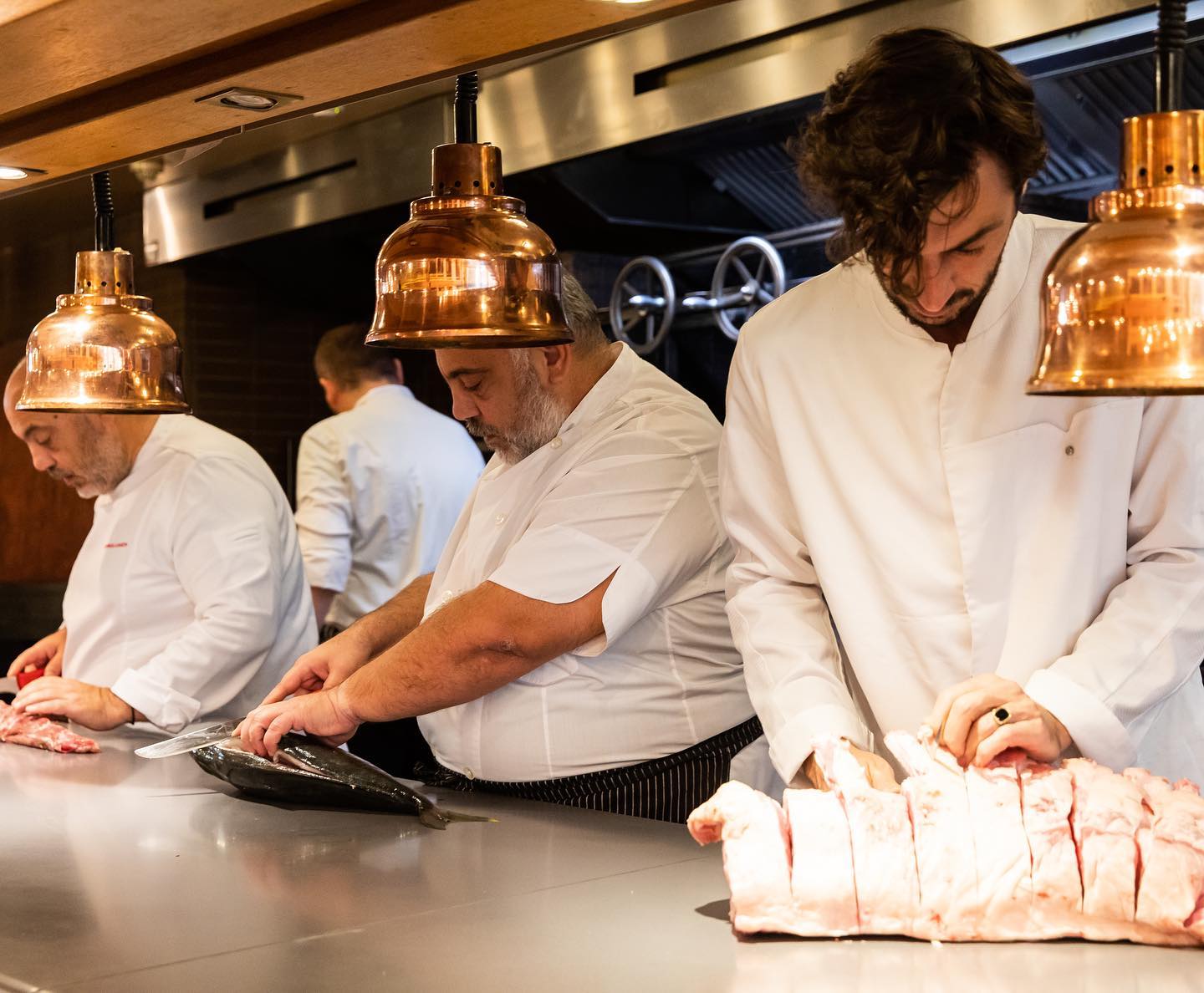 Their menu is constantly evolving, new menus are printed daily, and everything is prepared on the premises- from bread, to pasta, to ice cream – everything served is made in-house with materials and produce brought from the best Greek producers all over the country. The wine produced exclusively by a winery for the restaurant and the wood-fired oven that dominates the open kitchen cannot be found elsewhere, as it was uniquely created for them.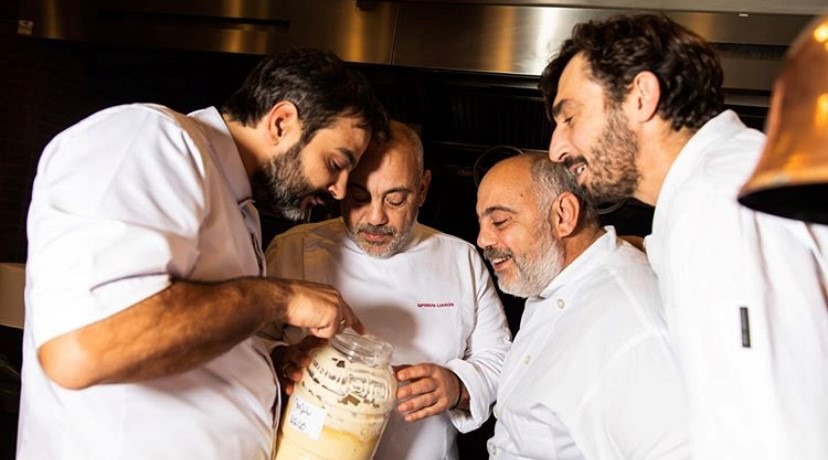 Great food was not the only thing they wanted to bring to the table; as they say "Our main focus is not only the food, but 'filoxenia'- hospitality. We want everyone walking through the door to enjoy themselves".
That's exactly what we want to achieve here at The Real Geek too.
We believe February the 5th will be a one of a kind, unique opportunity for all of us to taste amazing food created by this exclusive collaboration and although the event will be private, we have opened a very limited amount of tickets for our most loyal customers.
Father Epiphanios believes in the originality and simplicity of Greek cuisine, and the menu he created with the Cookoovaya team for the night reflects just that. See the menu below!