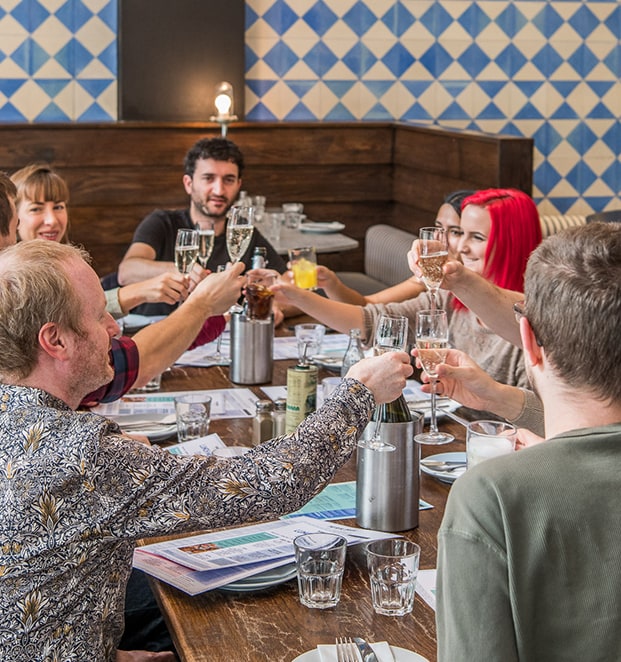 As the sun sets behind the Acropolis, the Athenian night crowd comes to life.
In the city that never stops being on the move, when the sun goes down, another city rises through the shadows. Athens by night changes face. Dining with us at The Real Greek gives you a unique chance to enjoy Athens By Night – right here in London, Reading & Bristol.
Just like we always have – we've brought the Athenian lifestyle to The Real Greek – so join us to live the Opa life! Looking for the perfect place to have a get-together? We can help you get meze with Party Menus starting from £14,95pp, or our Filoxenia Dinner Menu, 4 dishes for just 12,95pp!!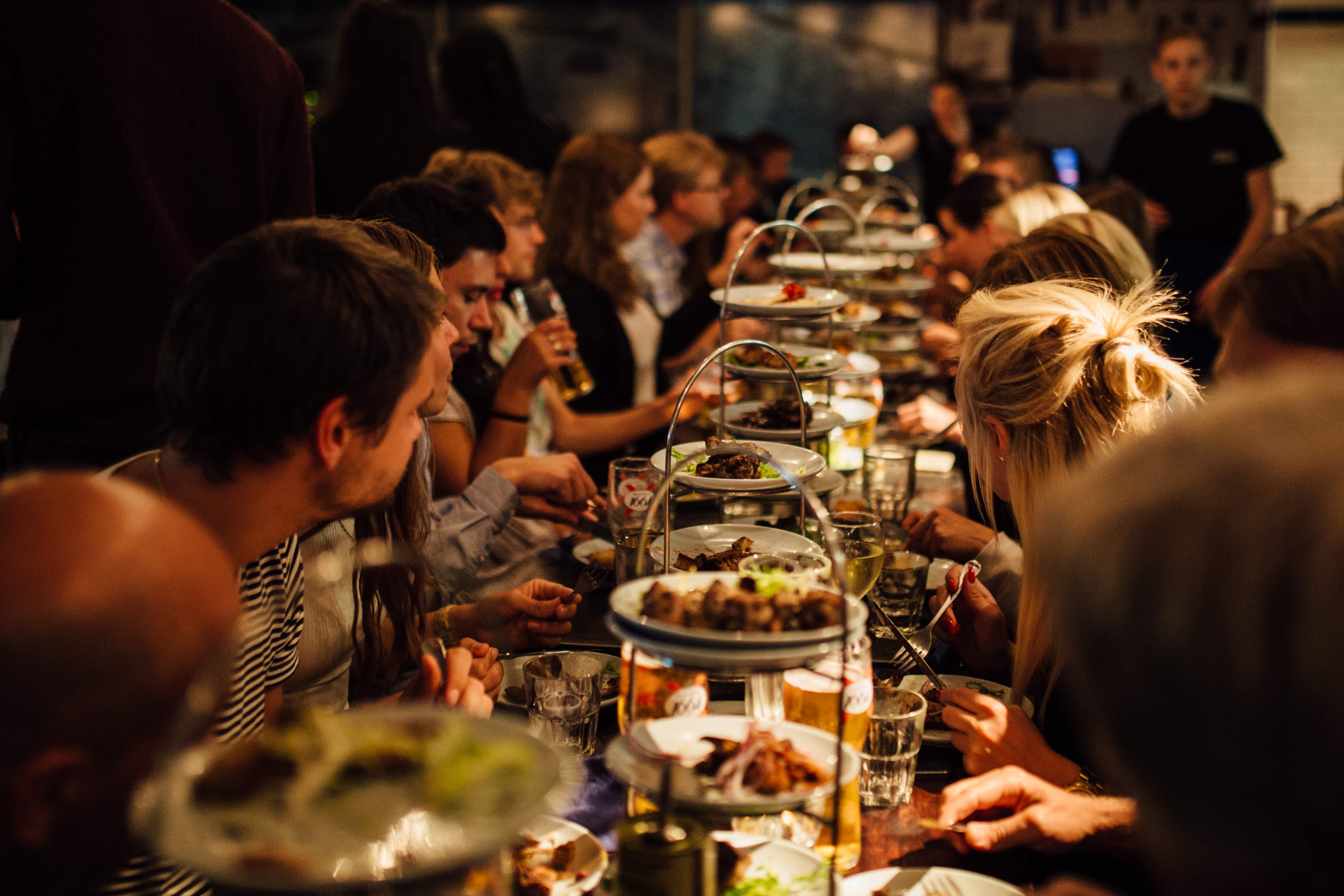 Combining music with food & drink, in a lively happy atmosphere – it's Athens by night! The Dora Stratou Dance Theatre sits in the shadow of The Acropolis, and has brought Greek traditional dance to the world stage. And from Athens we've brought our traditional dancing to London for you to join in. Some of our restaurants have live music (see below) & all of our restaurants have specially curated background music, with playlists designed for us from our friends in Cyprus.
By the end of the evening, you'll have seen a whole new side of The Real Greek, and enjoyed it like the Athens residents get to every night!