Are you ready to unleash your inner Greek god or goddess in the kitchen? We can now announce that we've joined forces with the renowned spice connoisseurs, Schwartz, to introduce three sizzling new cooking sachets that will transport your taste buds straight to the sun-kissed shores of Greece. Imagine recreating the magical aromas and flavours of traditional Greek dishes, all from the comfort of your very own kitchen. Say hello to the 'Kokkinisto', 'Gyros' and 'Lemonato' cooking sachets – your ticket to an authentic Greek feast with minimal effort and maximum enjoyment.
At The Real Greek, we always take immense pride in offering you the finest and most authentic Greek dining experience. Hence we couldn't resist the opportunity to take that experience one step further! Enter Schwartz – a name synonymous with quality spices and seasonings. Our collaboration with this culinary powerhouse has resulted in three divine cooking sachets that encapsulate the very essence of Greek cuisine.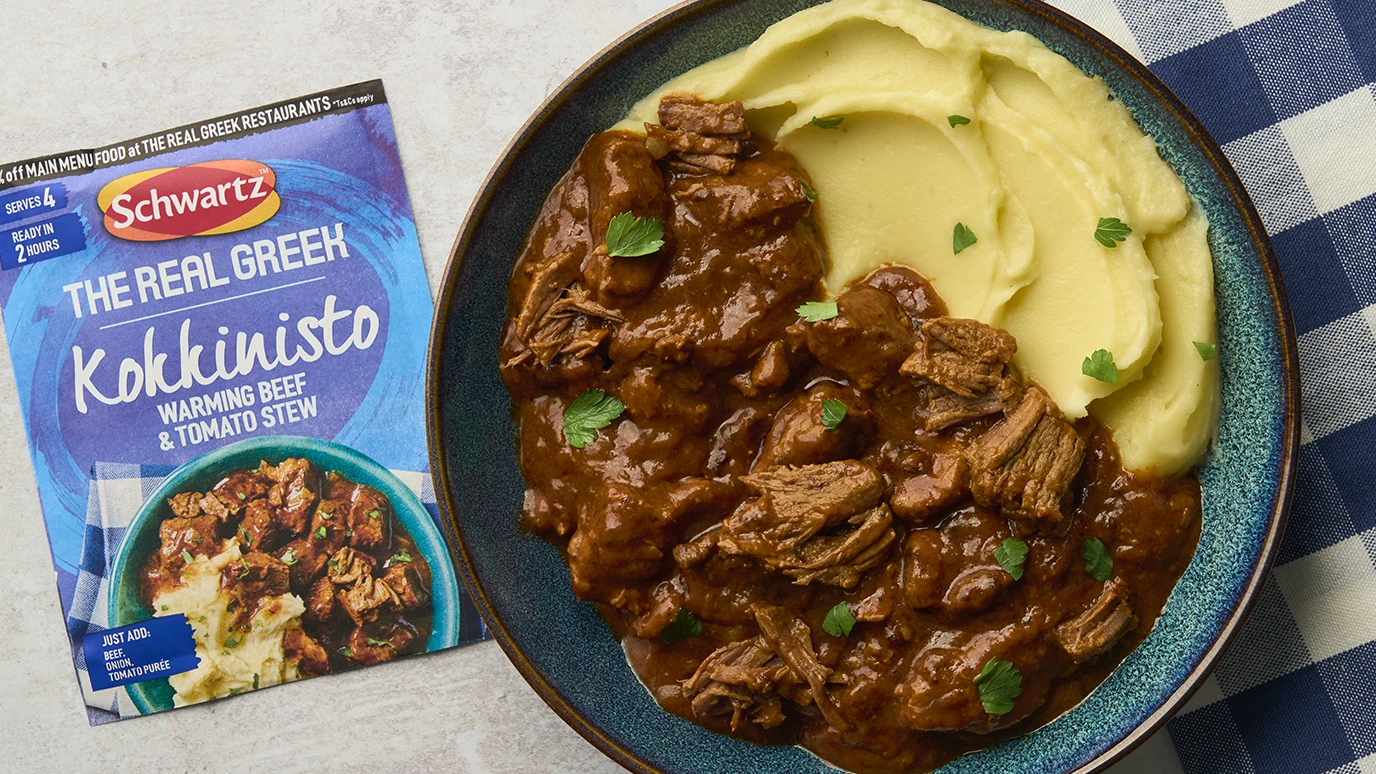 Kokkinisto: A Comforting Greek Delight 
In every Greek household, 'kokkinisto' is a cherished dish, a true Sunday staple! Imagine tender, succulent meat, slow-cooked to perfection in a luscious tomato-based sauce infused with a dash of wine, cinnamon and a pinch of paprika. With our Kokkinisto cooking sachet, whipping up this beloved Greek comfort food becomes an absolute breeze. Whether it's beef, lamb, or even your favourite plant-based alternative, our sachet guarantees a feast that will have everyone feeling they're tasting 'yiayias' cherished recipe. It's usually paired with mash, chips, rice or pasta.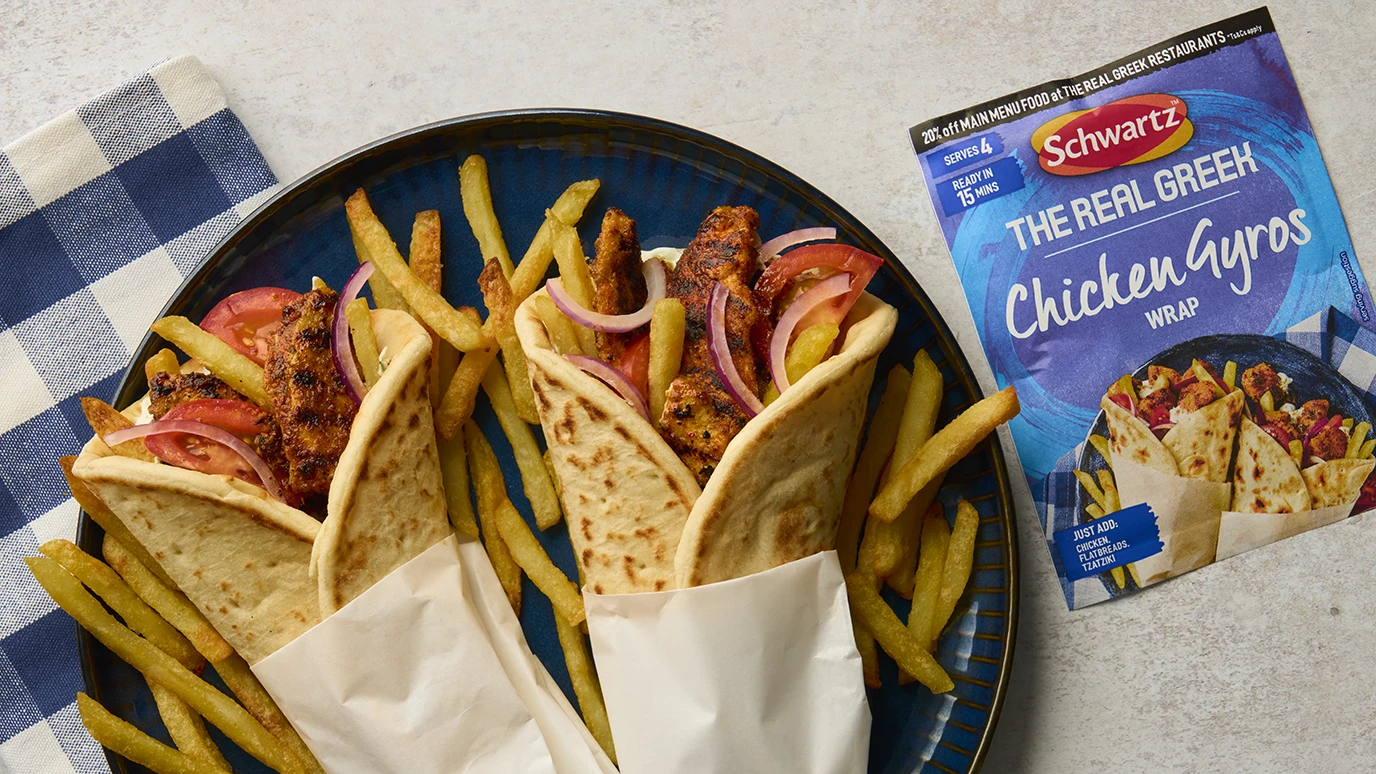 Gyros: The Quintessential Greek Street Food
Ah, the heavenly aroma of sizzling meat on a rotisserie, wrapped in a soft, warm pita with a generous dollop of creamy tzatziki. The humble Gyros has taken the world by storm, and now, with the Gyros cooking sachet, you can be your own gyro master! Spice up your chicken, pork, or vegan gyros to perfection, and get creative with an array of toppings and fillings. Have it wrapped or served with the traditional sides- chips, tzatziki, tomatoes & onions. The possibilities are as endless as the Mediterranean horizon!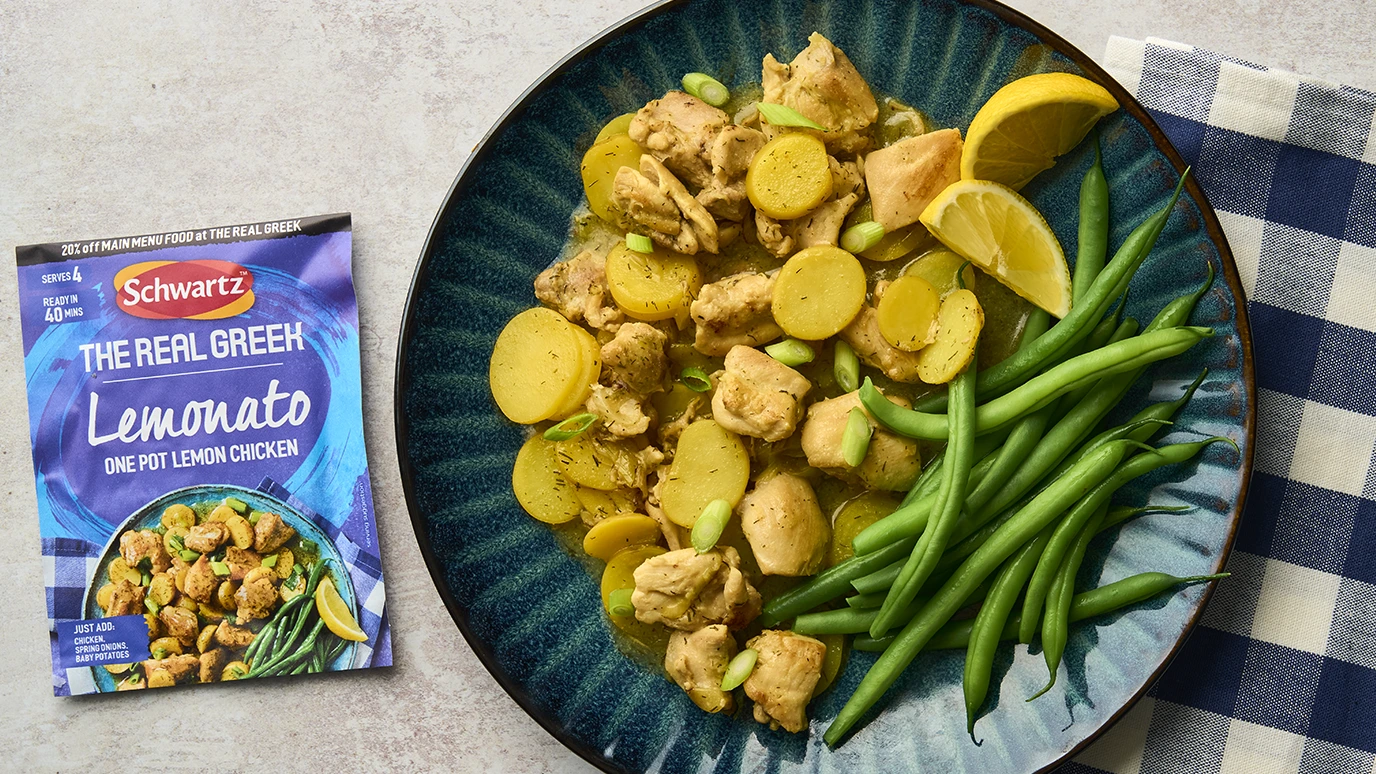 Lemonato: Greek Sunshine in a Dish
When you think of Greece, images of sun-drenched landscapes and vibrant flavours come to mind. Lemonato captures that essence with its zesty and aromatic charm. Picture succulent pieces of chicken, lovingly marinated and slow-cooked in a lemony sauce with white wine, fragrant herbs and garlic. With the Lemonato cooking sachet, recreating this Greek classic is a simple affair. Whether it's chicken, meat or a plant-based twist, you're in for a taste of the Mediterranean that's as bright as a Greek, sunny day. A food to enjoy over mash, rice or chips, it's a Greek family favourite!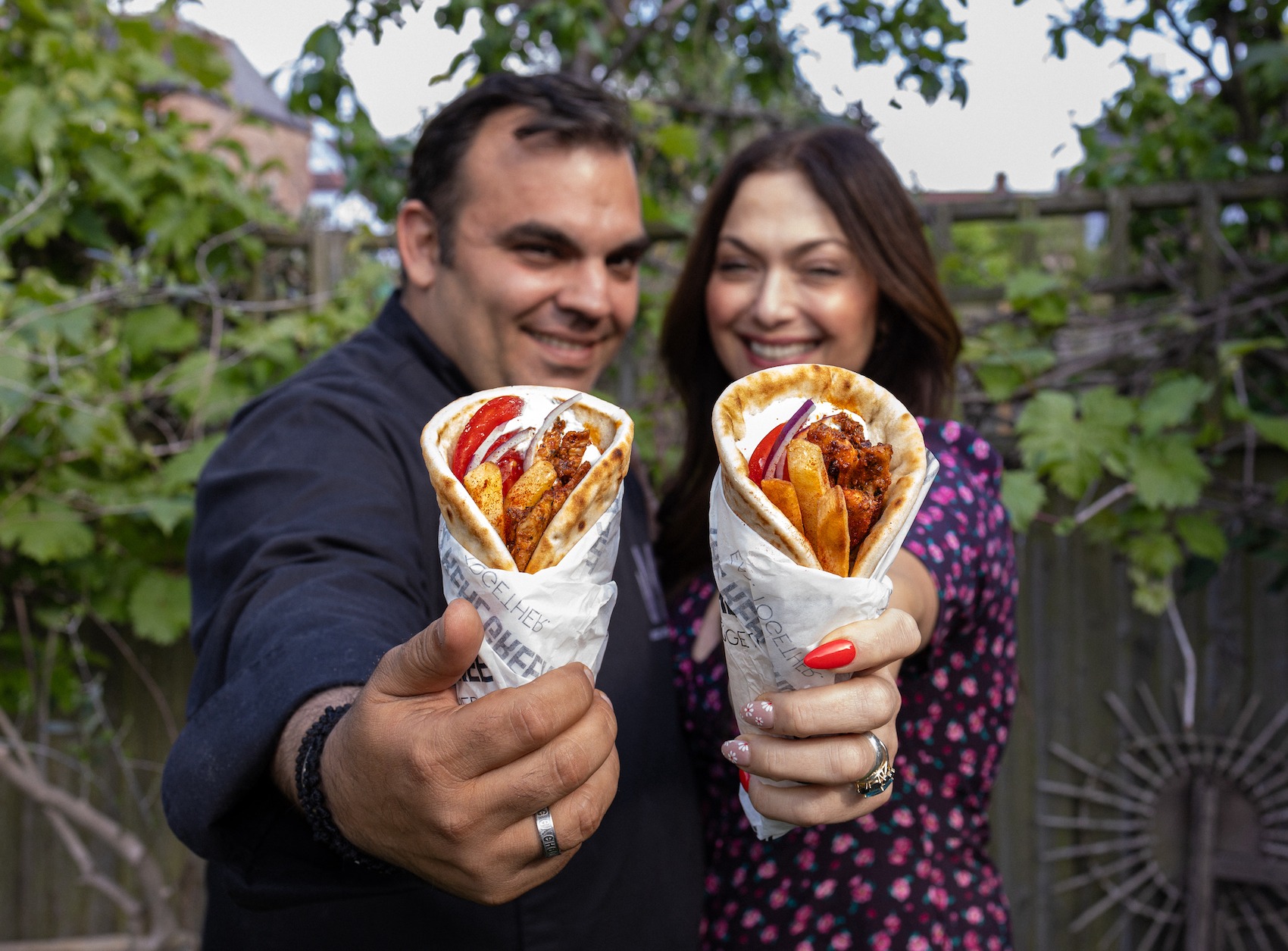 We understand that our busy lives often demand quick and easy solutions in the kitchen, and our cooking sachets deliver just that. With simple instructions and easy-to-find ingredients, you'll be amazed at how effortless it is to whip up an authentic Greek meal. Plus, these sachets are incredibly versatile! Explore beyond traditional recipes and let your creativity run wild – use them as a marinade, a seasoning, or even a flavour-boosting secret ingredient in your favourite Greek-inspired creations.
On another note, we feel that embracing new culinary endeavours should be accessible to all, and that's why we've chosen to partner with McCormick's Schwartz brand. With their top-notch quality and affordable prices, these cooking sachets allow you to experience the vibrant tastes of Greece without breaking the bank and by spending minimal effort and time as well!
We are genuinely thrilled to bring you our new cooking spice mixes, guaranteed to make every meal a Mediterranean delight. Find them in Tesco, Morrisons, Asda and Ocado!