If you've ever visited Greece, this scene will be very familiar: roaming tiny alleys, soaking in beautiful scenery and bright sun, whilst holding the ultimate Greek street food in hand. A delicious, juicy, savoury, glorious souvlaki! If you haven't visited Greece, chances still are, you've had a souvlaki in your lifetime and loved it.
It makes sense, as this famous meal has been around for centuries… The ancient Greeks used to grill meat on skewers; flatbread was added to the equation a bit later-on, and the most delightful 'fast food' was born.
In our restaurants, and through our take-out delivery services, souvlaki is one of our most-ever consumed dishes, and we love that!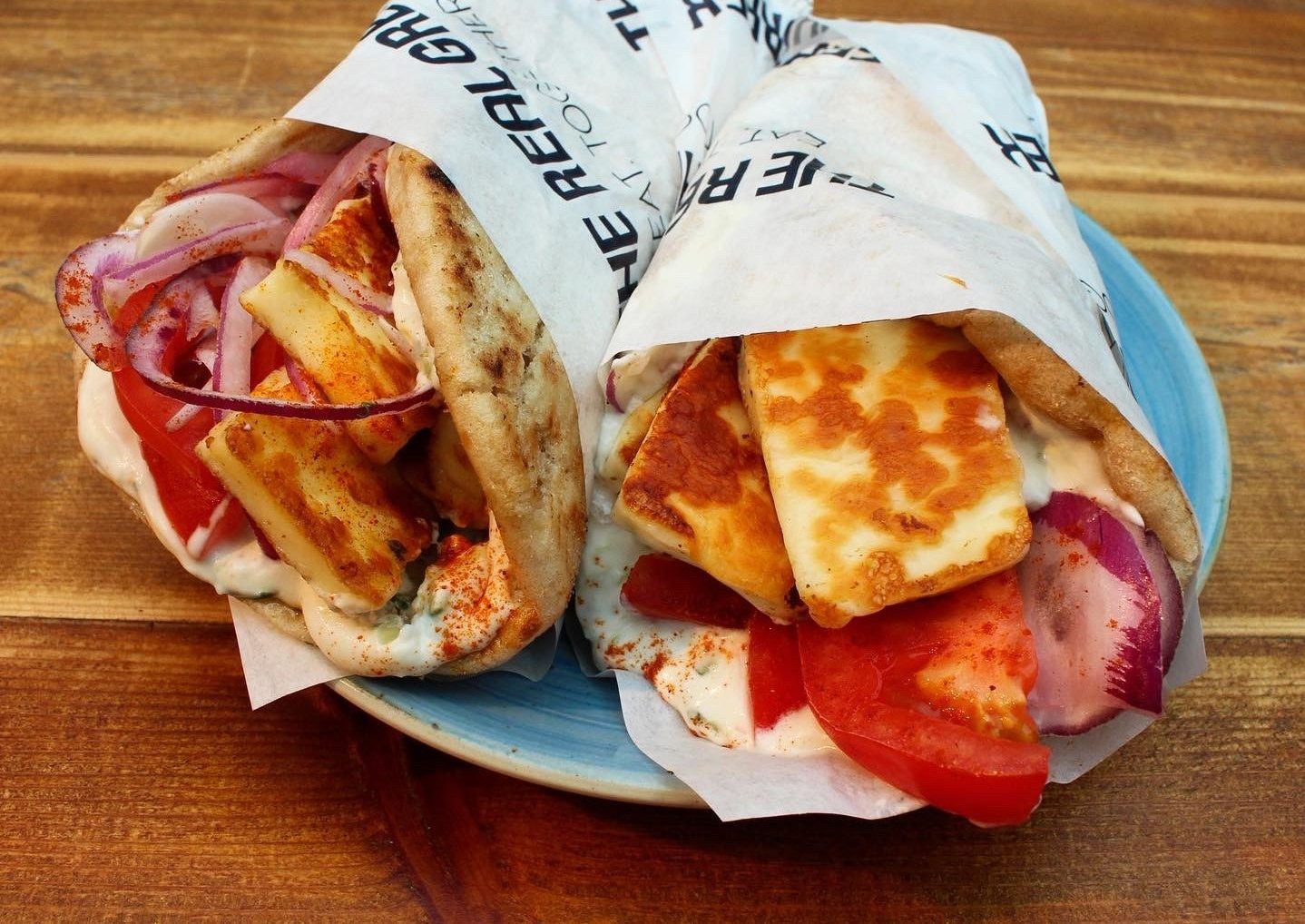 Throughout the years, we have had customers telling us they tried making it at home, and it tasted nothing like ours. Well, there's a reason for that. A perfect souvlaki has specific secrets to it; from the marinade, to the right tzatziki, to the Greek made pita – flatbread, it takes great attention to detail to re-create authentic Greek deliciousness! We have now decided to give everyone the opportunity to make their own original tasting souvlaki at home and the fact that we're actually launching this during the second UK lockdown, can only be interpreted as great luck for every home-cook out there.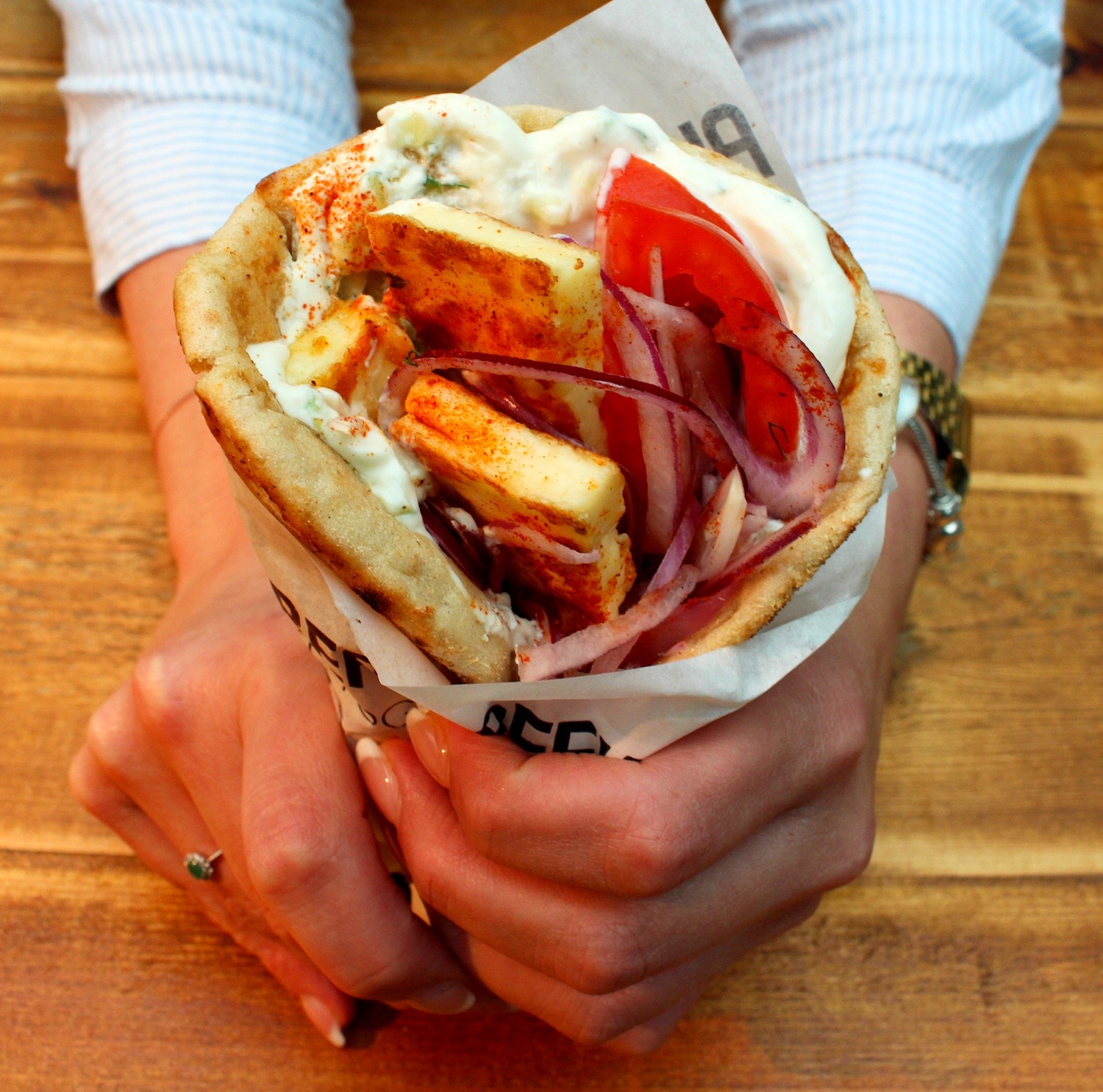 In a proud collaboration with Great Food 2U, we have created two Souvlaki Meal Kits that you can order and make yourself at home! A succulent Chicken Souvlaki and a savoury Haloumi Souvlaki kit are now both a click away from your doorstep! Great Food 2U delivers meal kits from restaurants throughout mainland UK, thus giving everyone the opportunity to try famous meals from restaurants that would otherwise be out of reach- a much needed service and very inspired, especially during the crazy times we've been going through…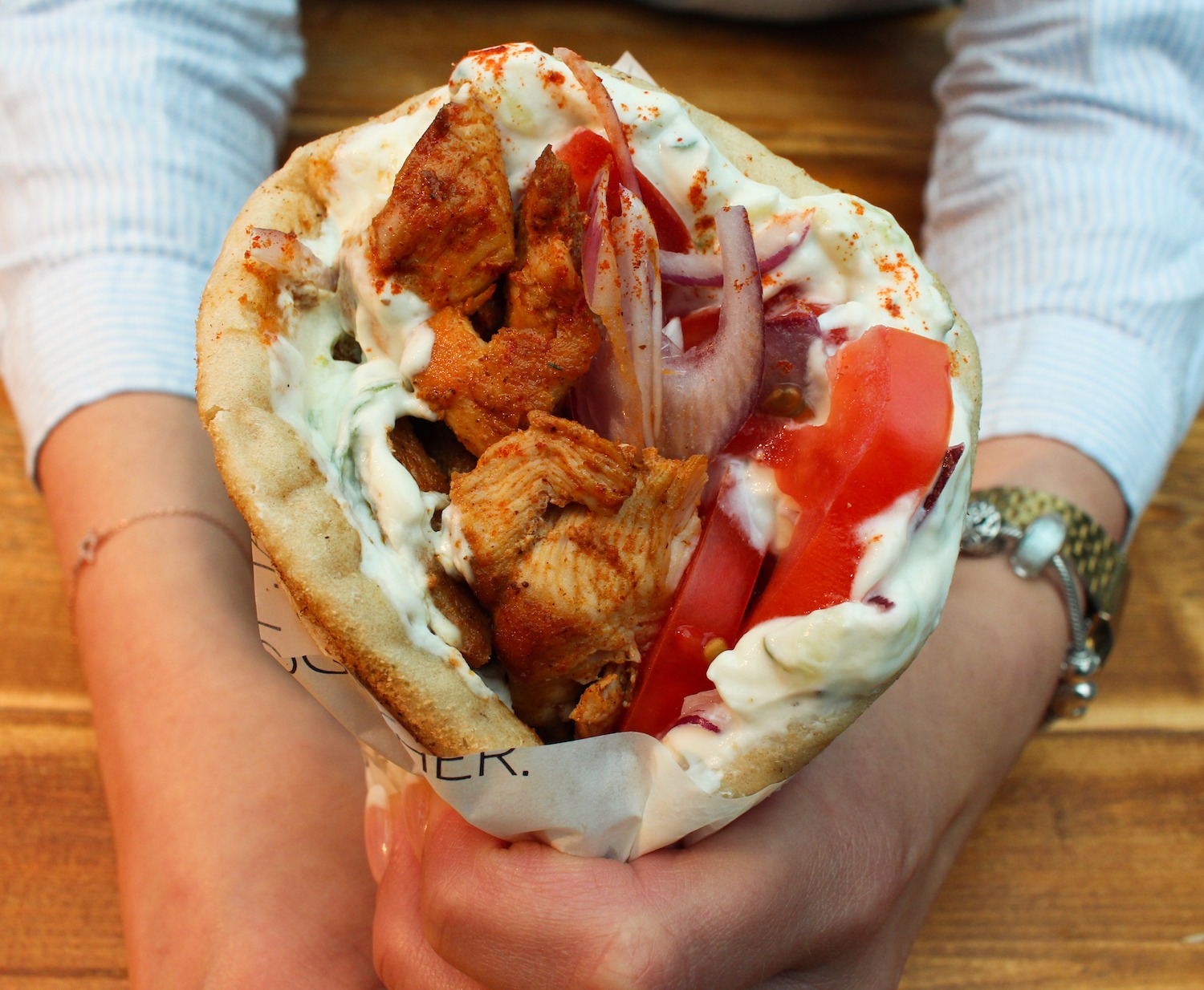 The Souvlaki Kits come with all ingredients needed, our original wrapping paper and a set of easy instructions to make your favourite street food at home. They can be an exciting date-night activity, a birthday gift for someone who loves Greece and its food, a yummy Christmas gift to a loved one or a fun family dinner, where the children can make their own wrap.
You can now order yours here and when you do, please remember to tag us in stories or posts, as we love seeing all of The Real Greek friends enjoying our food at home. The quintessential Greek street food brings joy to everyone, so eat like a Greek at home too now!
The Chicken Souvlaki Kit for 2 is £14.00* and the Halloumi Souvlaki Kit for 2 is £13.50*.
Our Souvlaki At Home Kits are sold and delivered nationwide (Thursday – Saturday), by our partner Great Food 2 U. *The prices of the kits listed above does not include the delivery charge.