The pasta all Greeks grew up eating. Hilopitaki brings childhood memories to everyone. This traditional 'village' recipe is the one yiayia would make to feed her large, hungry family!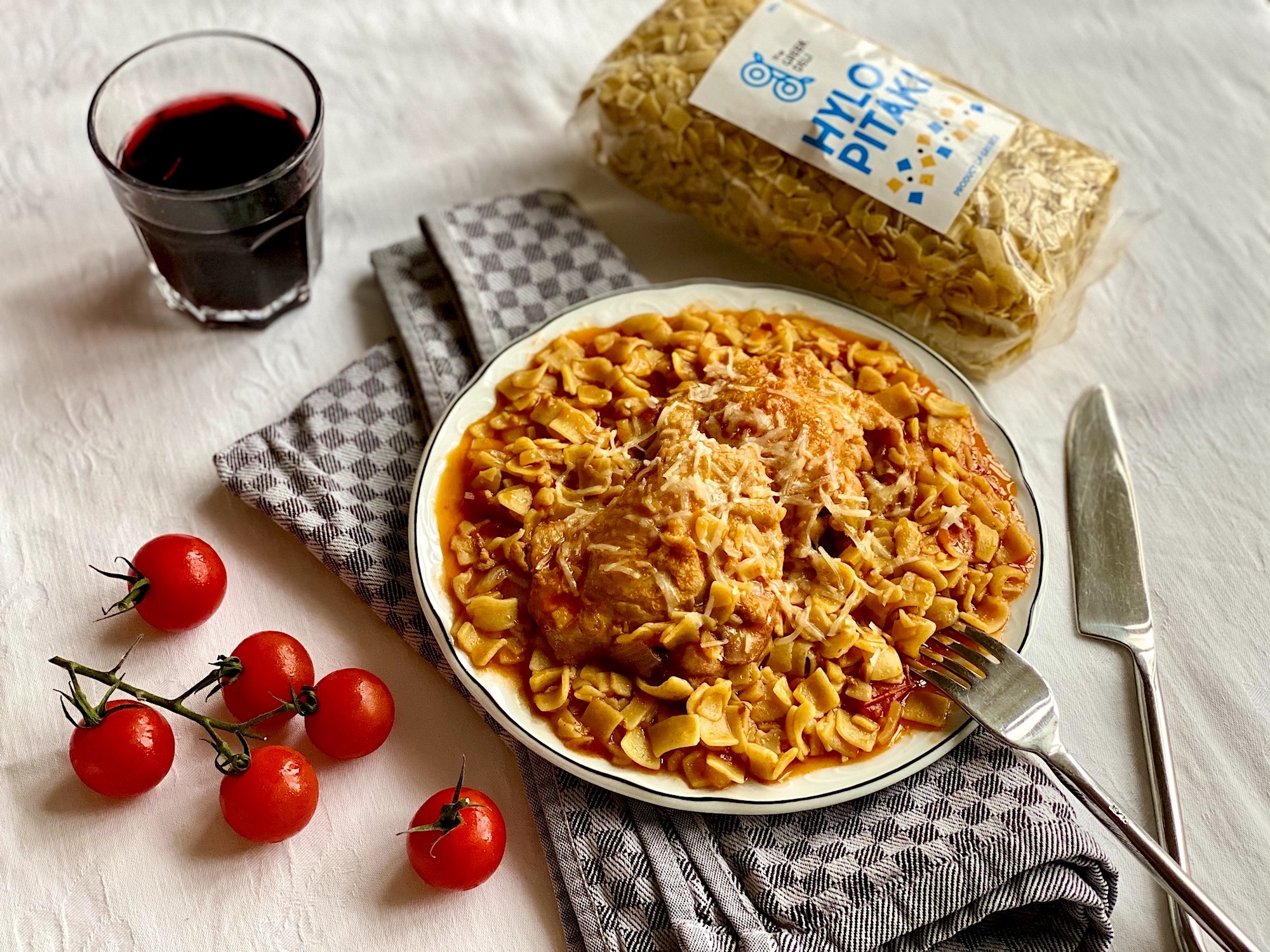 Ingredients:
1 chicken, cut in 6 portions
2 onions- diced
2 tins of chopped tomatoes
1.5lt chicken stock or hot water
½ tsp cinnamon

 

Salt, pepper
Grated cheese to serve it with- kefalograviera, kefalotyri or mizithra
Heat the olive oil in a large pot. Add the chicken pieces and brown them for a few minutes on every side.

 

Add the onions and sautee for 2-3 minutes.

 

Add the tomatoes, the stock or water and cinnamon, salt and pepper and let boil, covered, for about 50 minutes. The chicken must be done at this stage.
Remove it from the pot, and place on a serving platter, covered so it doesn't get cold.
Add the Hilopitaki pasta to the pot, bring to a boil and let boil for 2 minutes. Add the chicken back to the pot, turn the heat off, cover the pot and let the food stand for 10 minutes.

 

The food is done when the pasta is cooked and the remaining sauce is moderate. Add grated cheese and serve immediately.