Happy times, Veganuary is here!
The first new year's resolution for us here at The Real Greek, is usually to join Veganuary. Most of our staff and managers participate in this movement that has been going on since 2014, inspiring more than a million people to go vegan for January – and not only.
Our restaurants happily participate in Veganuary, primarily because we feel it's the ideal time to give everyone who eats with us a break from all that festive meat-eating and also because we want all of our guests to get a taste of just how delicious Greek plant-based cuisine can be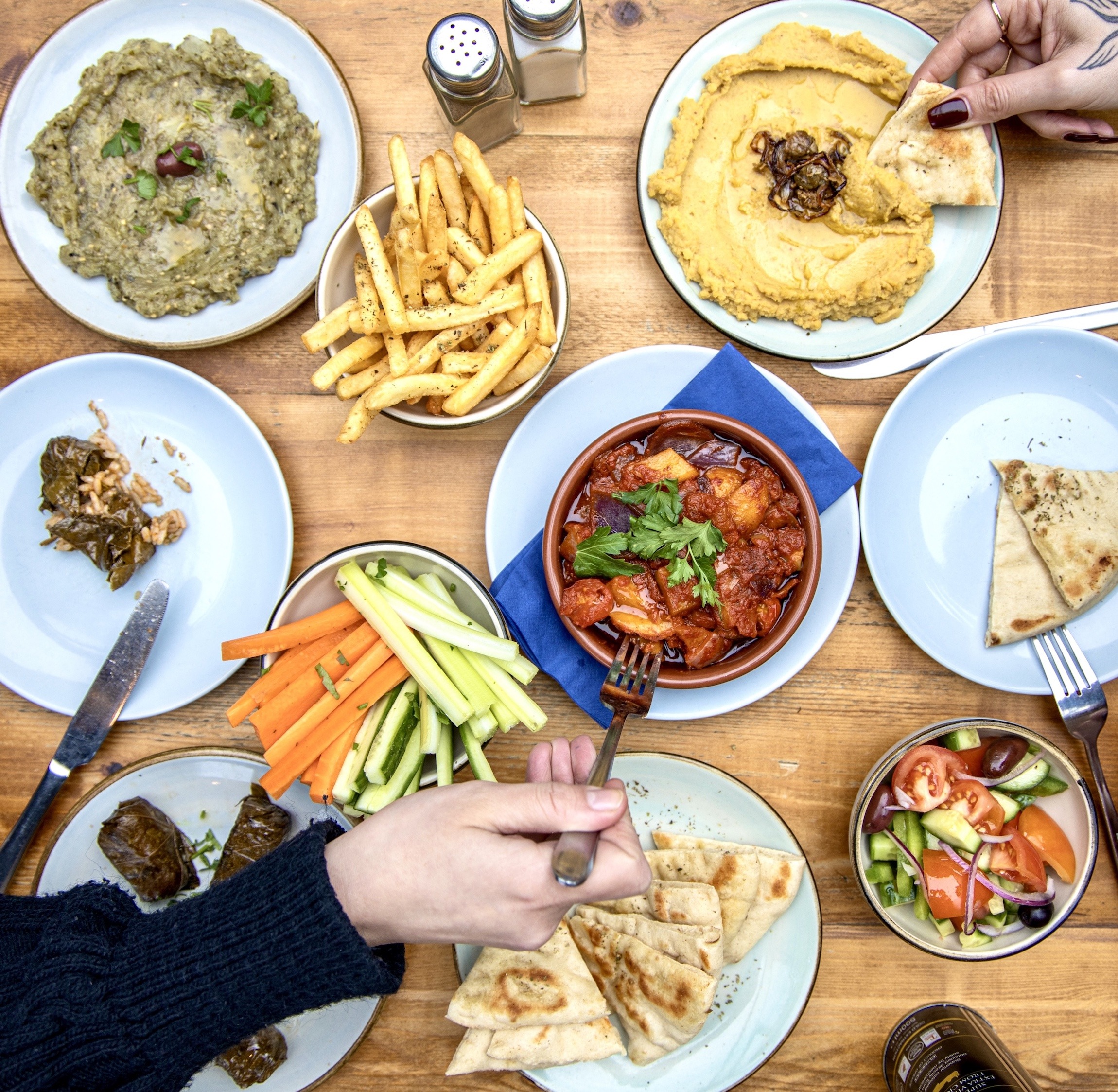 We can say that we as Greeks, are privileged to have grown up eating mostly Mediterranean food and lucky to have experienced the diversity of Greek vegetable – based dishes.
Once again, to celebrate our love for vegetables this month, we have included your favourite Veganuary special, the hearty Vegetable Briam.
A dish eaten in Greece all year round, Briam is a delicious concoction of roasted veggies- potato, courgette, aubergine, carrot, tomato, onion, garlic- paired with Greek herbs and extra virgin olive oil. A simple, yet delicious vegan food, loved by everyone and cooked regularly in Greek households.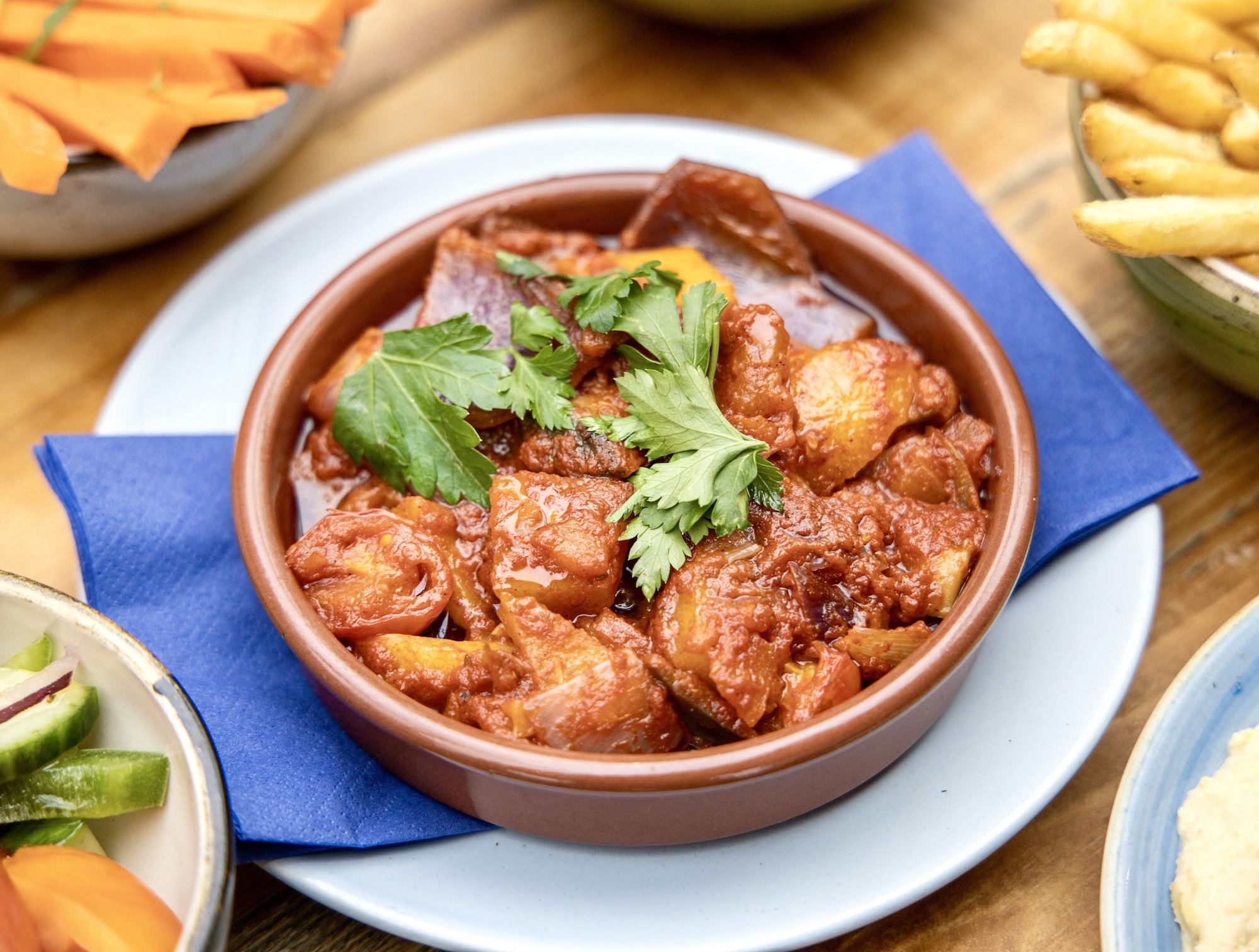 In this years Veganuary Menu you now enjoy 4 of our vegan dishes for only £9.95 per person;
You can choose a starter- one of fava, houmous, melitzanosalata or beetroot & lentil salad and crudites or flatbread to go with it, and then you can choose the main dish- 8 dishes to choose from- as well as a side to accompany it.
The mains include the Vegetable Briam, our crunchy Chickpea Triangles, our famous Vegan Meatballs, our Grilled Aubergines, the delicious Jackfruit Stifado, our homemade Falafel, aromatic Dolmades and wholesome Gigantes with Spinach. The sides are a choice of Chips, no feta Greek Salad, Aegean Slaw, Pourgouri or New Potatoes, so the combinations you can make with this menu are endless!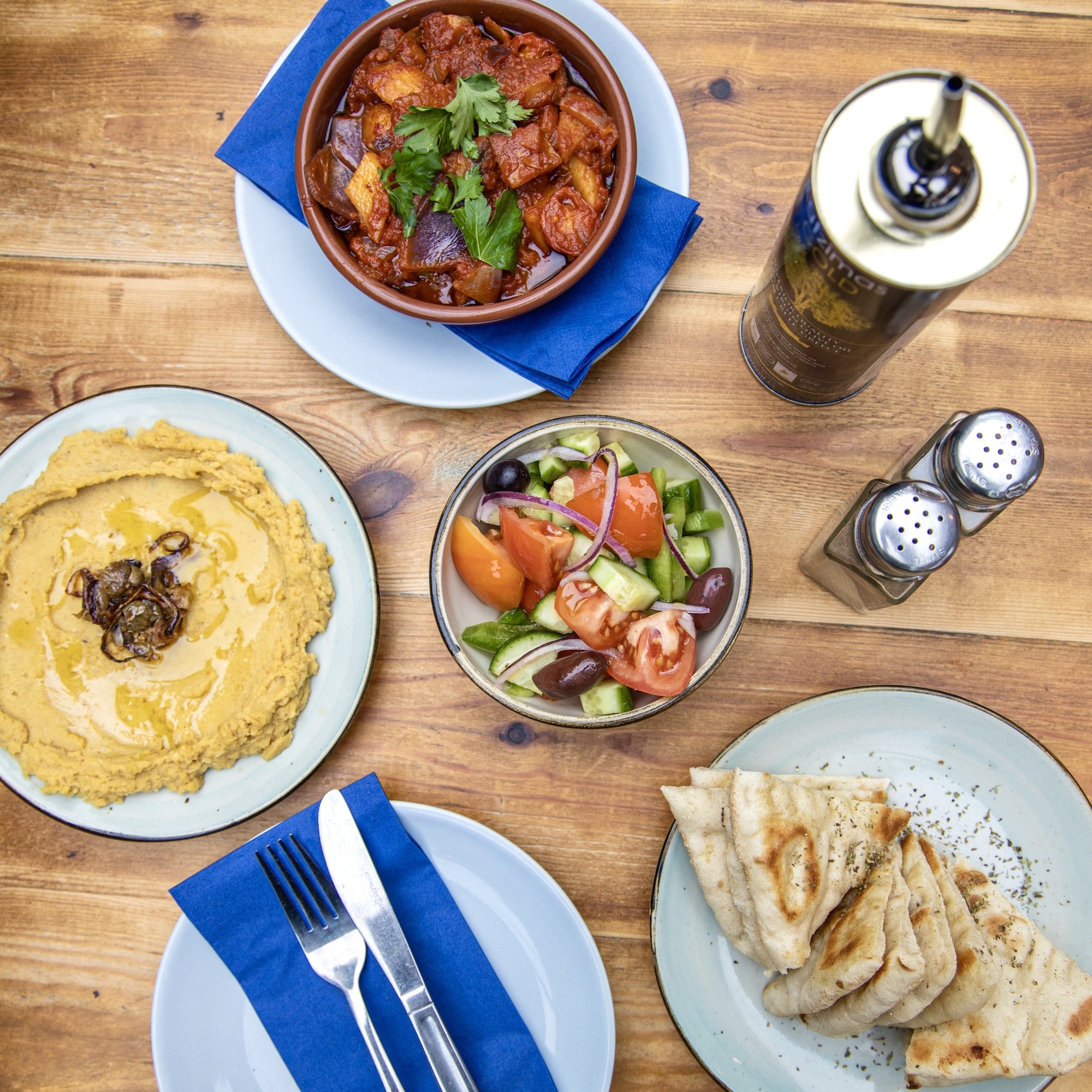 It is to say the least, the ideal Veganuary menu, which combines the benefits of eating plant-based, well-cooked food, fresh veggies and yummy sides, that will nourish your body perfectly.
Let us know if you'll be participating in Veganuary by tagging us on Instagram when you order our Veganuary Menu!