We're thrilled to introduce you to our 2023 Christmas Menu, and let us tell you, it's a culinary enchantment! Once again, our festive menu has been meticulously crafted by our esteemed Executive Chef, Nikos Karathanos, a maestro with two Michelin stars to his name. Inspired by his family recipes and the flavours of his upbringing, Nikos has expertly added his unique flair to bring you a feast to remember.
The 2023 Christmas Menu is your ticket to a Greek culinary adventure. For just £20.00 per person or £25.00 per person with a delightful welcome glass of Prosecco, you can embark on a journey of flavour and tradition.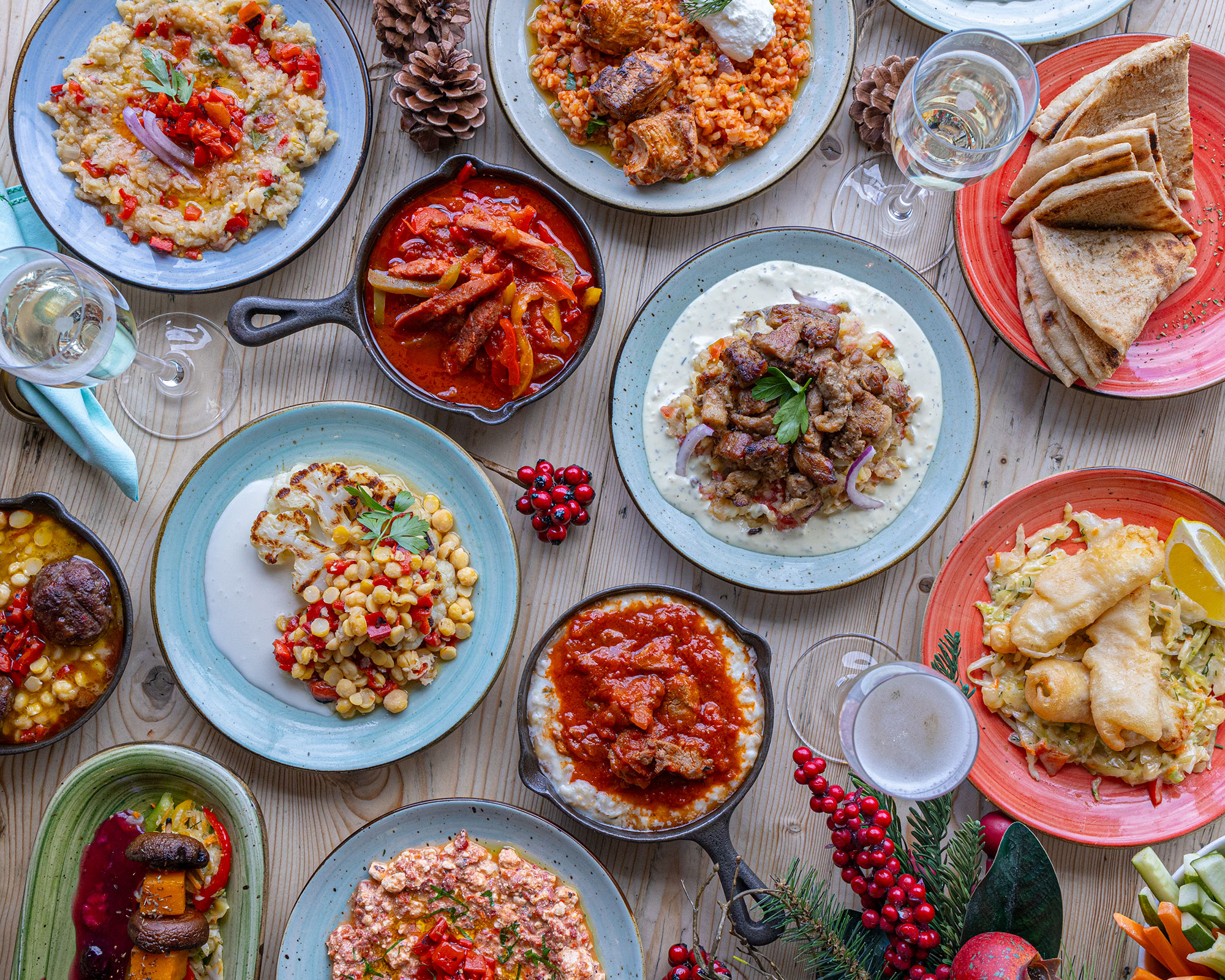 The menu includes a selection of unique Greek Christmas dishes, such as Loukaniko Stew with Vegetables –  beef and pork Greek sausage stew with colourful peppers in our signature tomato giahni sauce; Lamb Kokkinisto – marinated lamb, cooked in a rich tomato sauce, served on a bed of smoky aubergine and bechamel purée; Cauliflower Steak – roasted cauliflower with chickpeas and roasted red peppers served on a bed of creamy vegan yoghurt, Vegan Chicken Monastiraki –  Planted's pea-based chicken pieces, marinated with Greek herbs, served on a bed of vegan tzatziki, onion and tomatoes and more.
We like to think that we bring the spirit of Greek traditions to the UK during the holiday season, and our special Christmas menu is here to warm your hearts and tantalize your taste buds.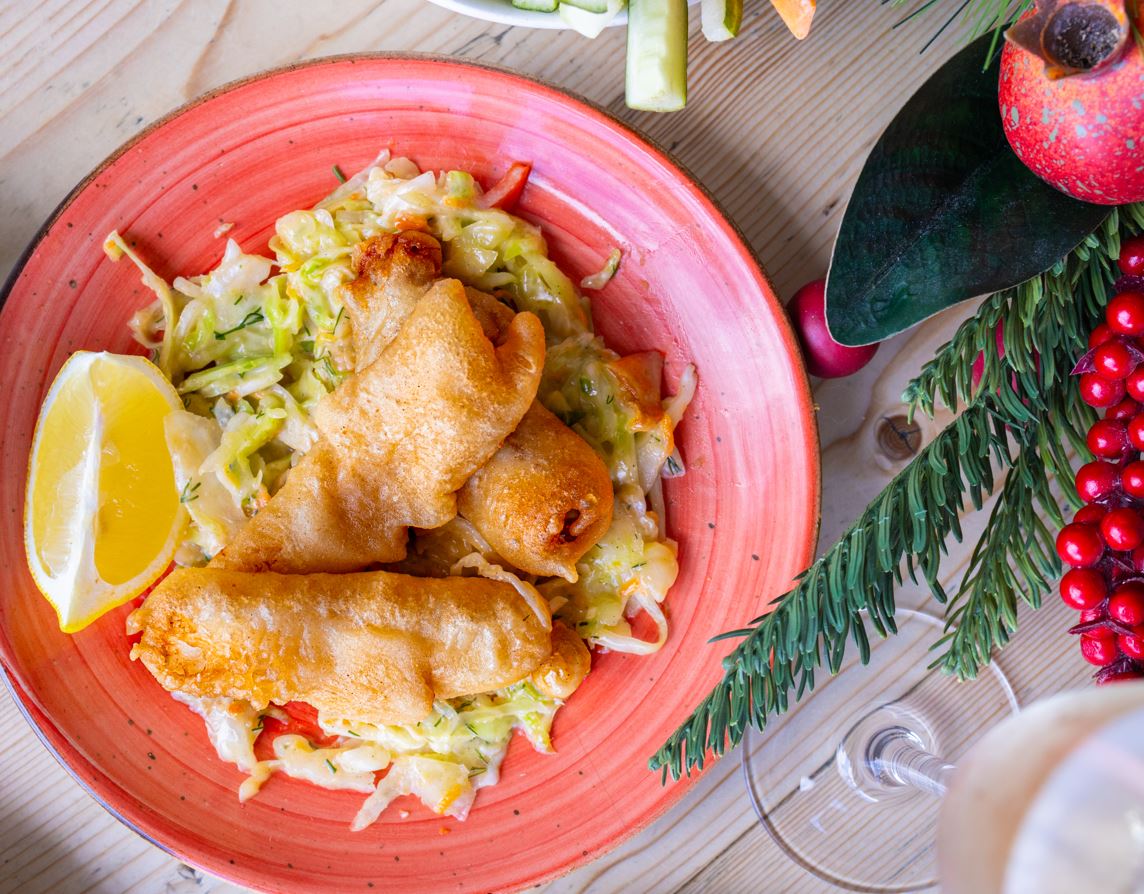 The menu is available from November 20th to December 26th, 2023, and it's a dine-in only experience, so gather your loved ones and prepare to celebrate a Greek Christmas like no other.
To make your Christmas plans, click here to book online, or reach out to your local The Real Greek Restaurant Manager for booking information and availability.
We can't wait to welcome you again this festive season!