Valentine's Day is almost here, and we cannot wait to celebrate it with you! Lots of exciting surprises are in store if you dine in with us on the day, but if you choose to stay at home and order in, you'll also get your share of extra Greek love from us.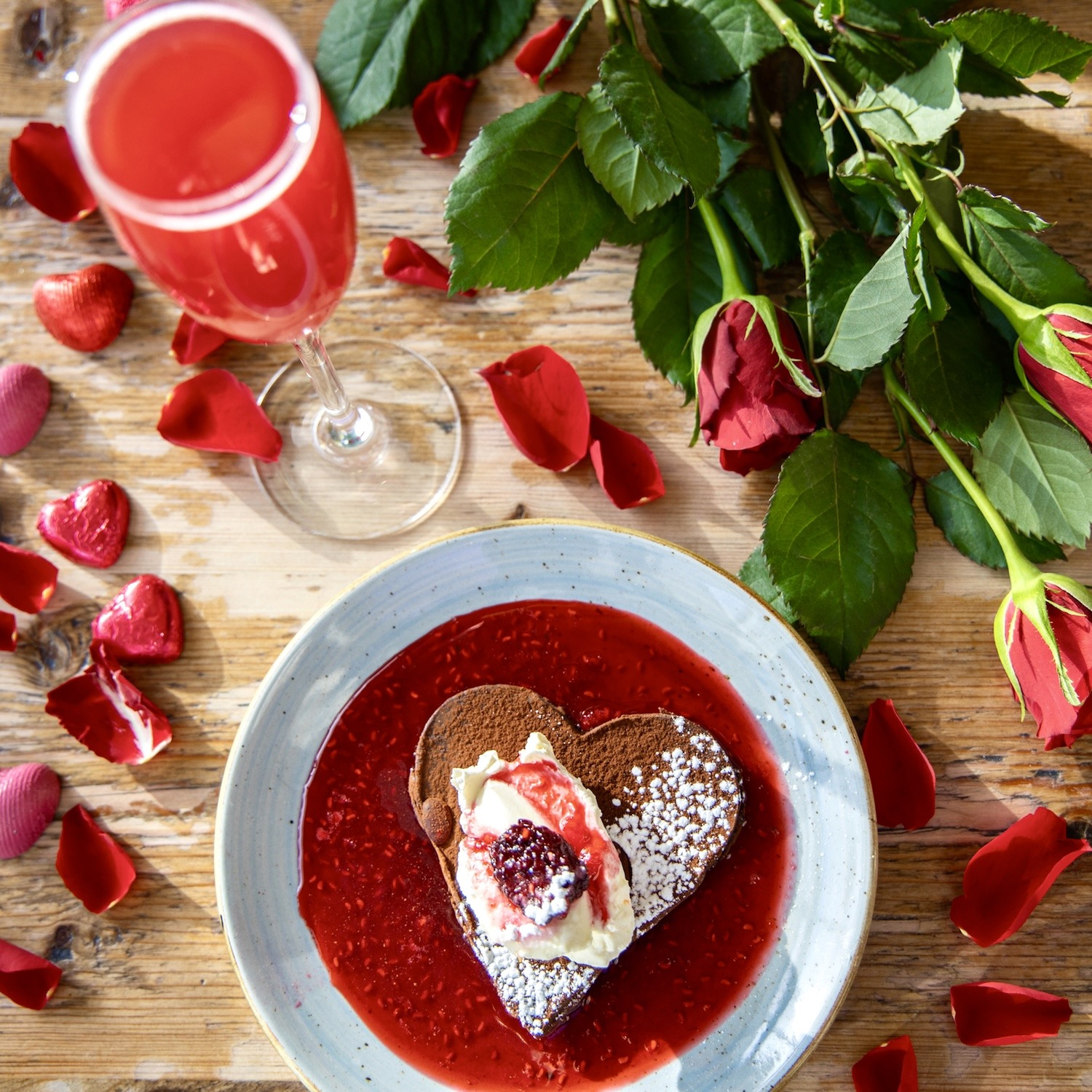 To honour the day, we've created a vibrant new sparkling cocktail, The Agape Valentines Cocktail – a refreshing mix of Prosecco and cranberry juice. Agape literally translates to Love in Greek – 'Αγάπη' – and you'll have a whole week to enjoy our lovey-dovey cocktail, as it will be available for £6, from Friday 11th until Friday 18th February.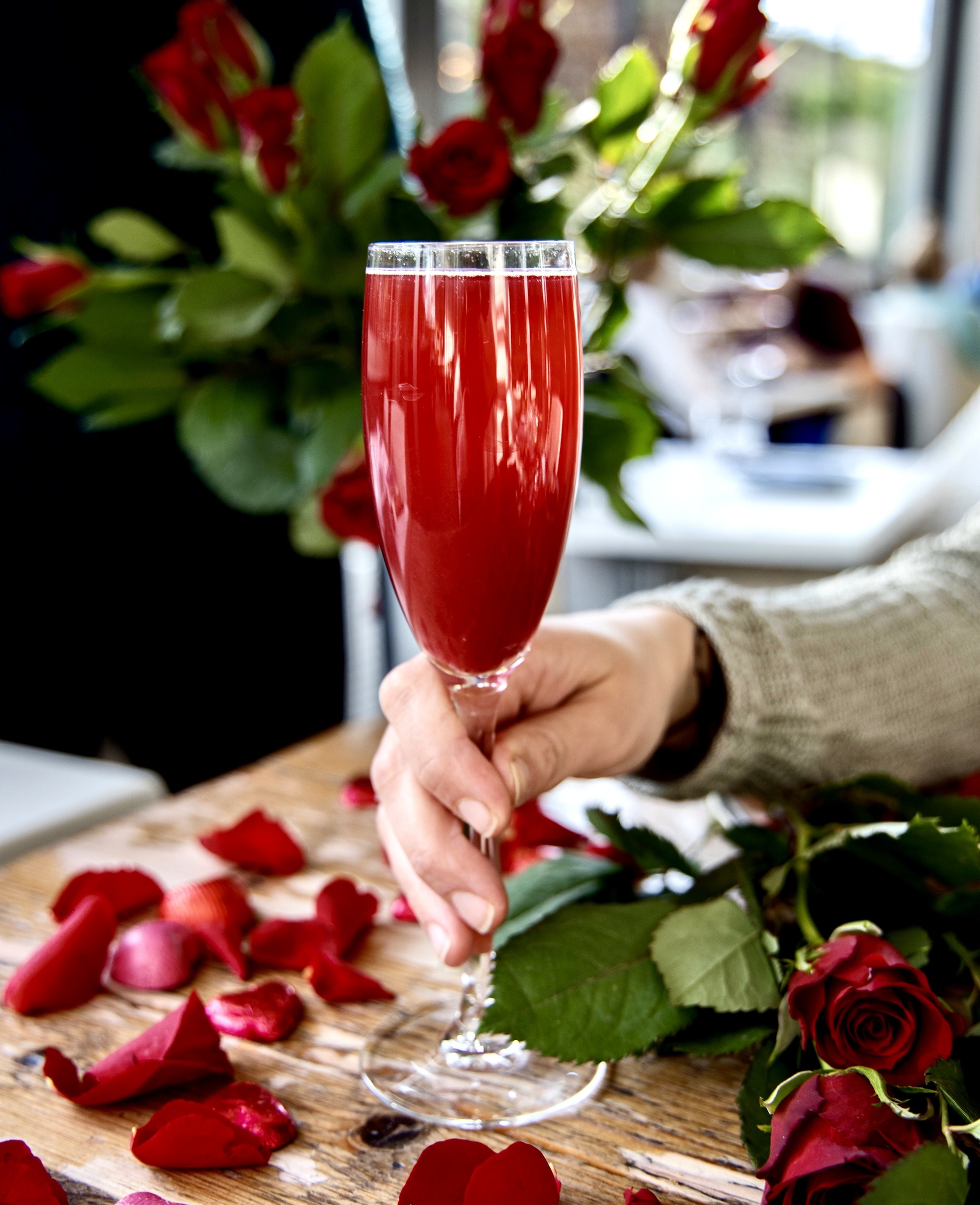 A luscious new dessert has been created for us by Greek Michelin starred chef Nikos Karathanos, that will be served for free to all Valentine's Day diners too. The rich, velvety Valentine's Chocolate Ganache Heart, drizzled with a four-berry coulis and served with a dollop of orange zest whipped cream, will be the perfect ending to your dinner. This will be available after 5pm in all restaurants, one per table, while stocks last.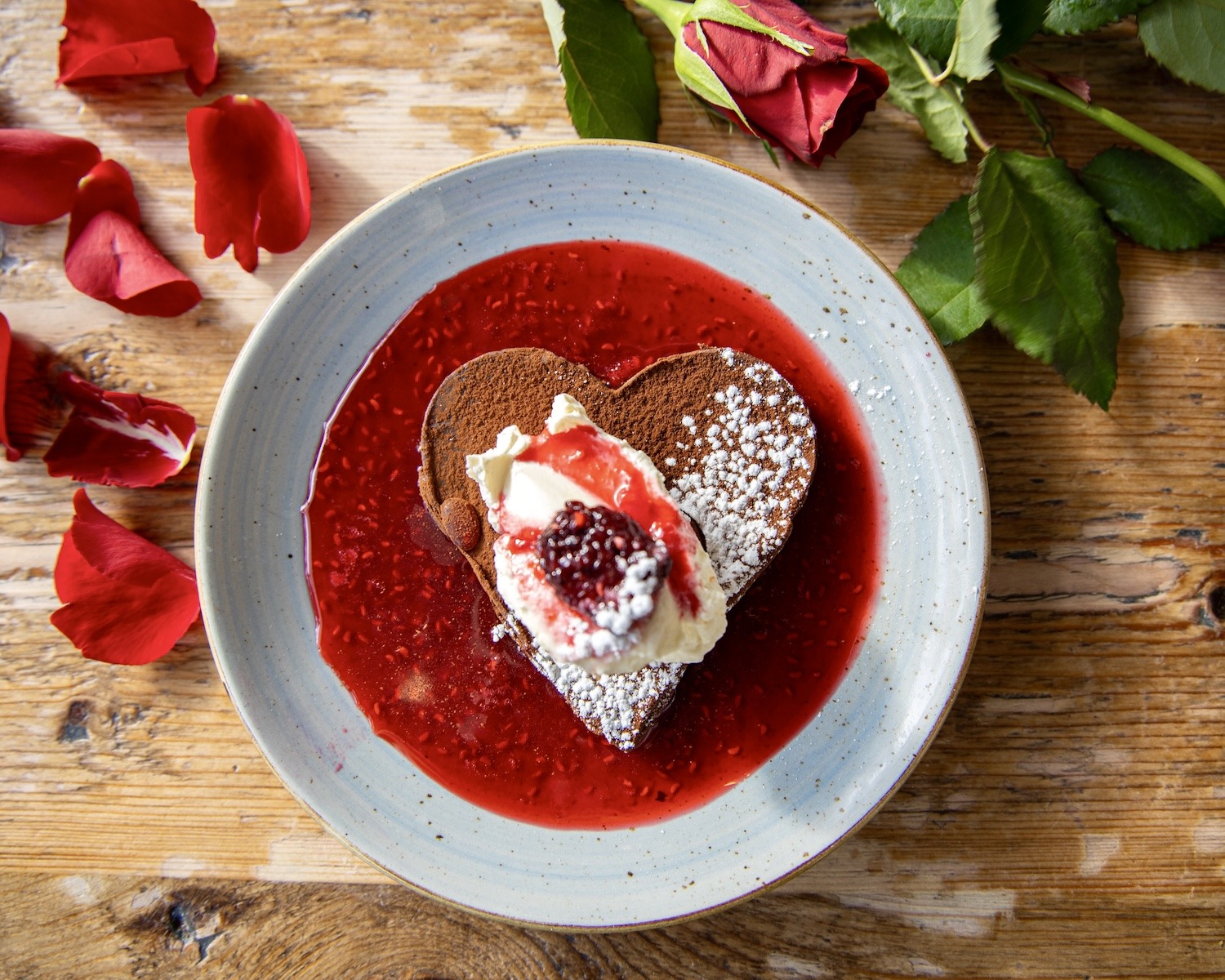 About our collaboration with the chef, Nikos Karathanos is a huge name in the Greek gastronomy scene; He was the youngest Greek chef to be starred by Michelin at 28 years old and has ever since brought his own, unique touch into contemporary Greek cuisine. His philosophy is all about providing real Greek flavours with a twist, made with pure Greek ingredients, so our collaboration brings us great joy! We won't disclose more for now, but good things are soon coming to our restaurant from this partnership.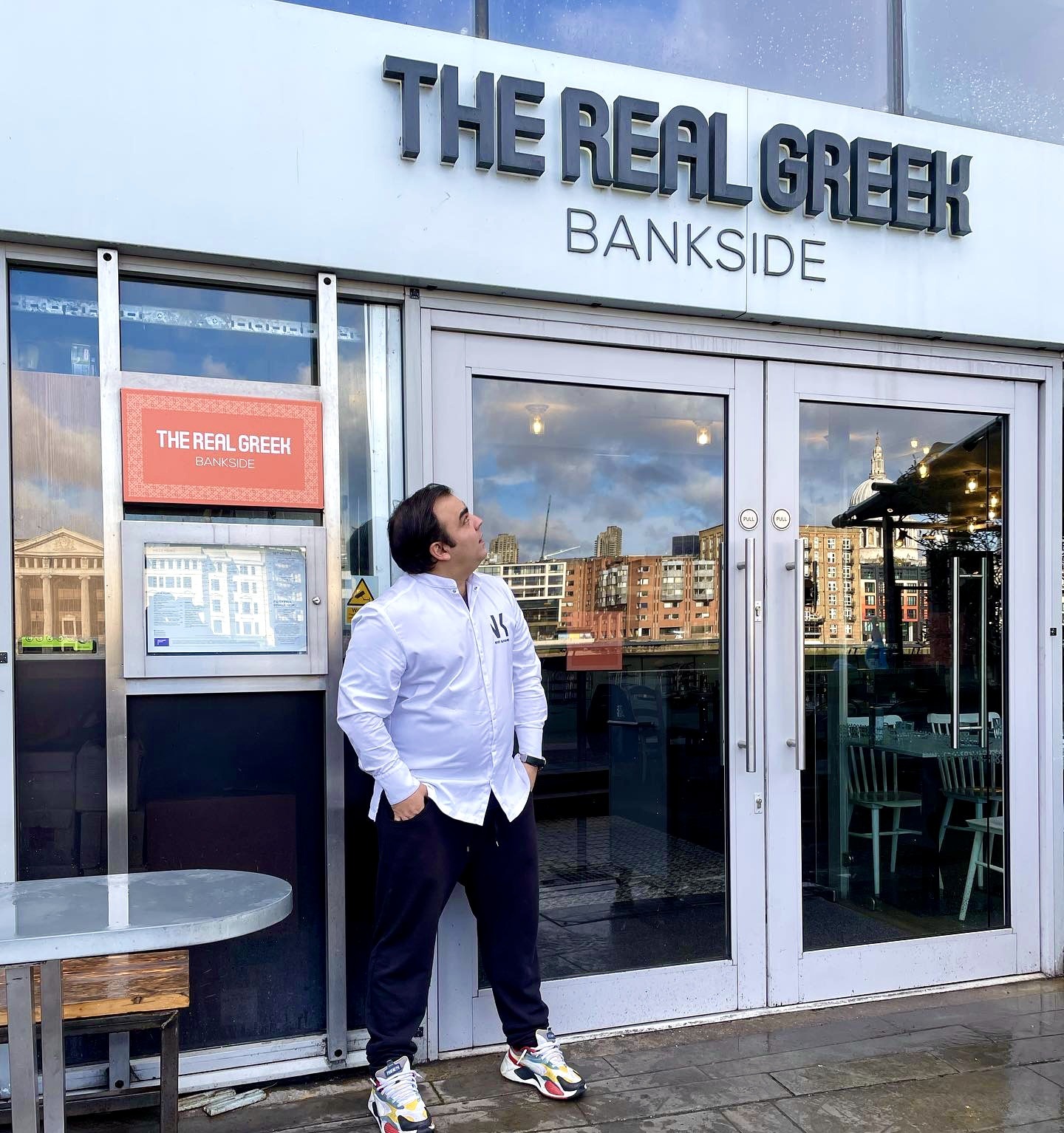 As we mentioned above, if you do decide to stay at home, we'll make your romantic dinner in, even sweeter. From 11th until 14th February, all orders over £20 made via Uber Eats from your local The Real Greek restaurant, will receive complementary, homemade baklava!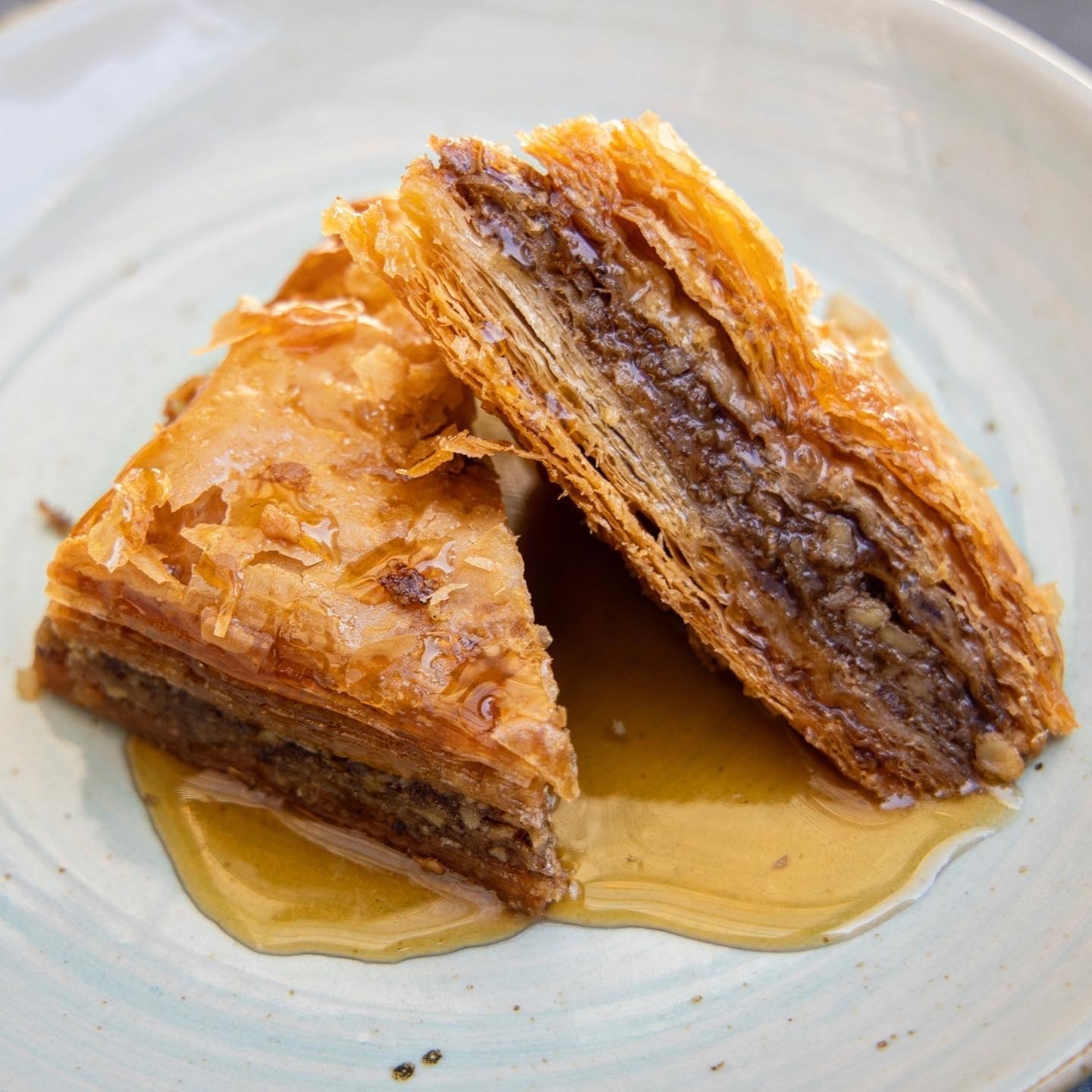 We hope our Valentine's offers will make this celebration one to remember, so enjoy and spread the 'Aγάπη'.
To book your table for Valentine's Day, click here.