If you've been living under a rock until now you missed our Greek Gods of Fine Dining Event that we head this week. The Real Greek flew in the chefs and their team from Cookoovaya in Athens for a one night event at our restaurant in Bankside.
The event went fantastically well. When the first dish came out – their interpretation of a Greek salad – it looked like a modern-day ladybird which was hiding the salad underneath. It was so beautifully done and so beautifully presented it just started out the night with exactly the right tone.  Each chef had their own speciality to bring the evening.
All had input into how the deconstructed Greek salad and when it came to the octopus, the twins Spiros & Vangelis Liakos put onto the plate something that had been working on for a very long time. The powerful punch of garlic puree elevated the pieces of grilled octopus that just tasted amazing. All the small drips of parsley jus, it was like a little feast putting itself together on your palate.
There was indeed a real Greek vibe going on through the night. There was no escaping that you were here for a Greek event that was showing our lucky attendees Greek fine dining – the chefs came out and presented dishes and with their limited English were happy to chat with everyone who wanted to find out more about them and their food.
It was such a great night. It felt like you were spending the night on the Acropolis eating indigenous Greek ingredients that were presented to you in a really modern way. And always having that sense of fun about it in keeping with what The Real Greek does so well.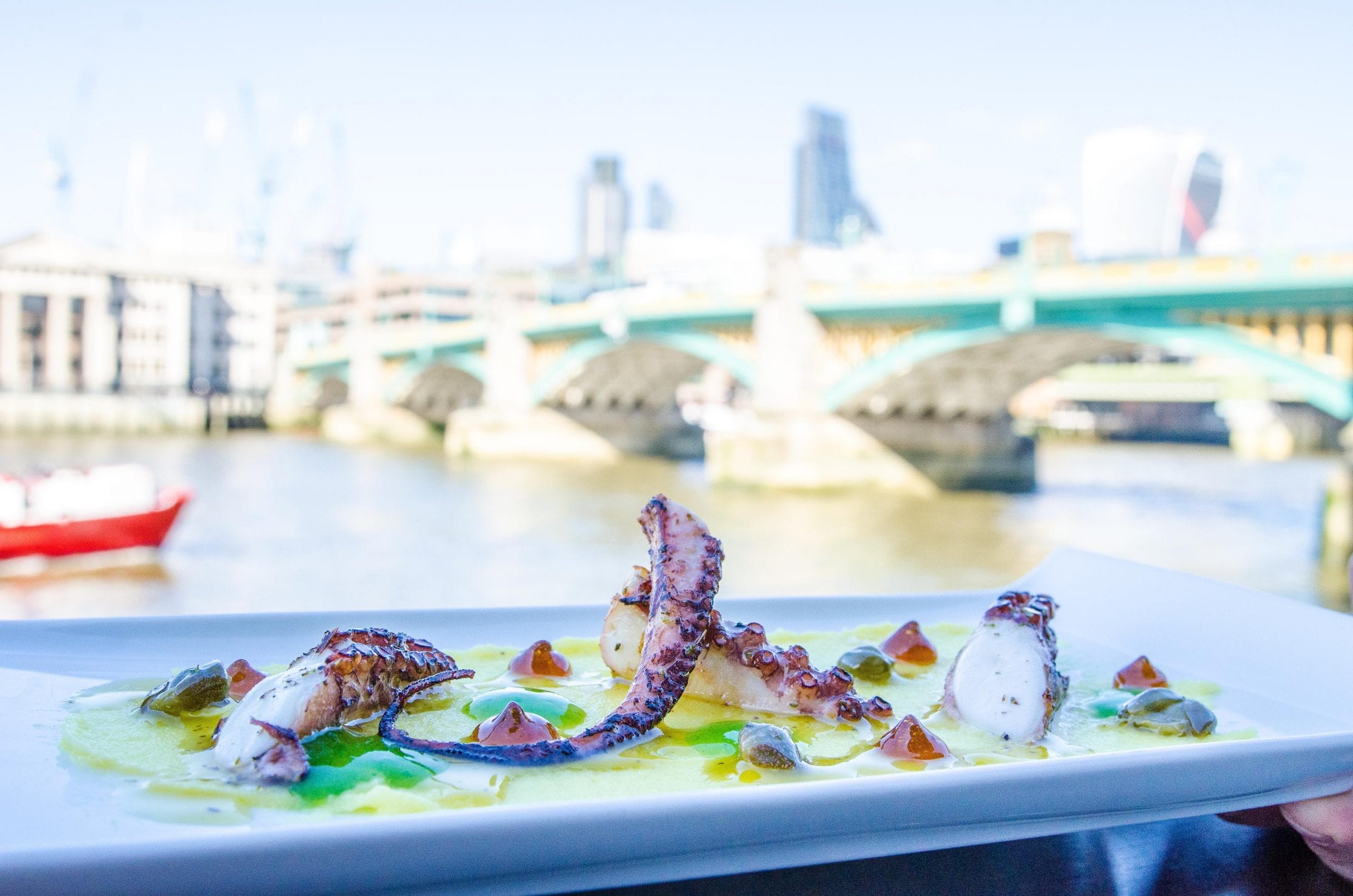 What I loved about the guys from Cookoovaya was that when they dined during the lead up to the event at The Real Greek they surprised us in saying our restaurants were more authentic than 'traditional' tavernas in Athens – which you really can't get a better compliment from Michelin Starred chefs! Should you head to Cookoovaya in Athens – go in expecting amazing Greek food with a modern twist. You get the best feta cheese there is and utilised for Michelin standard food in a really lovely environment. Ensure you pre-book to avoid disappointment – and go HUNGRY!
A fantastic night of amazing food. We just need to plan for the next time they come over – because once isn't enough!
All the photos of the night can be found here.
Ensure you're following us on Facebook, Twitter or Instagram to not miss the next event! Website.
Love
Tonia Buxton