Calling all Greek cuisine enthusiasts! We proudly present our enticing new delivery menu, featuring a range of dishes that showcase the authentic flavours and vibrant spirit of Greece.
With our updated delivery menu, we have introduced new Greek Meal Boxes and amazing Souvlaki Bundles which offer a delightful combination of flavours in one convenient package!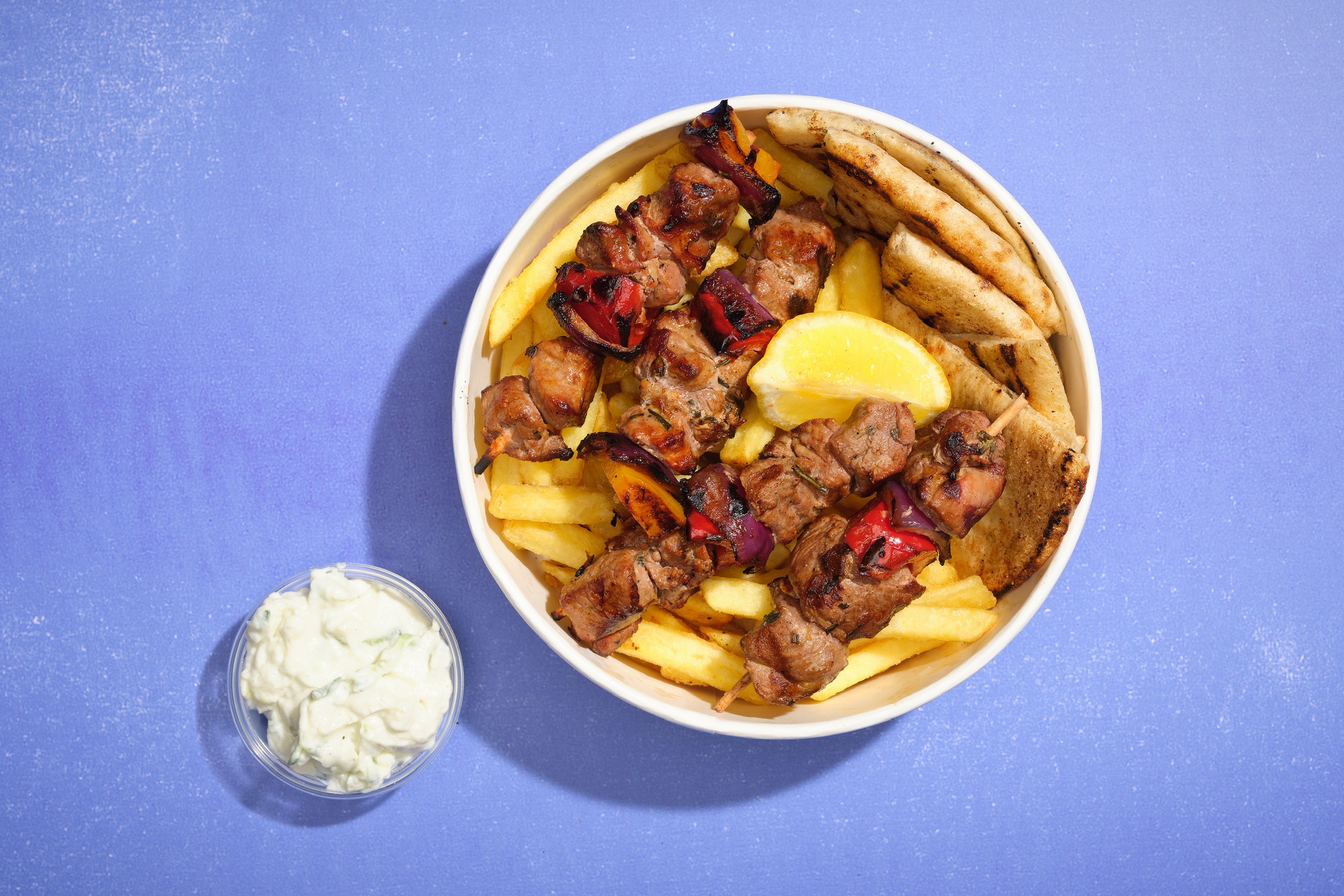 The Greek Box consists of a hot, grilled meze – any of our Skewers, Meatballs or Vegan Chicken – combined with Chips, Flatbread, lemon wedges and a side dip. Exactly how grilled food is paired and enjoyed in the Motherland. From the moment you open your Greek Meal Box, you'll be transported to the sun-drenched Mediterranean, with the mouthwatering aroma of grilled meats and the zest of citrus.
Or indulge in one of our Souvlaki Bundles, a true Greek classic usually featuring succulent grilled meats wrapped in warm, fluffy pita bread. You can find bundles for one, two and four people. Accompanied by our signature dips and crispy Greek fries, the bundles are sure to excite your taste buds.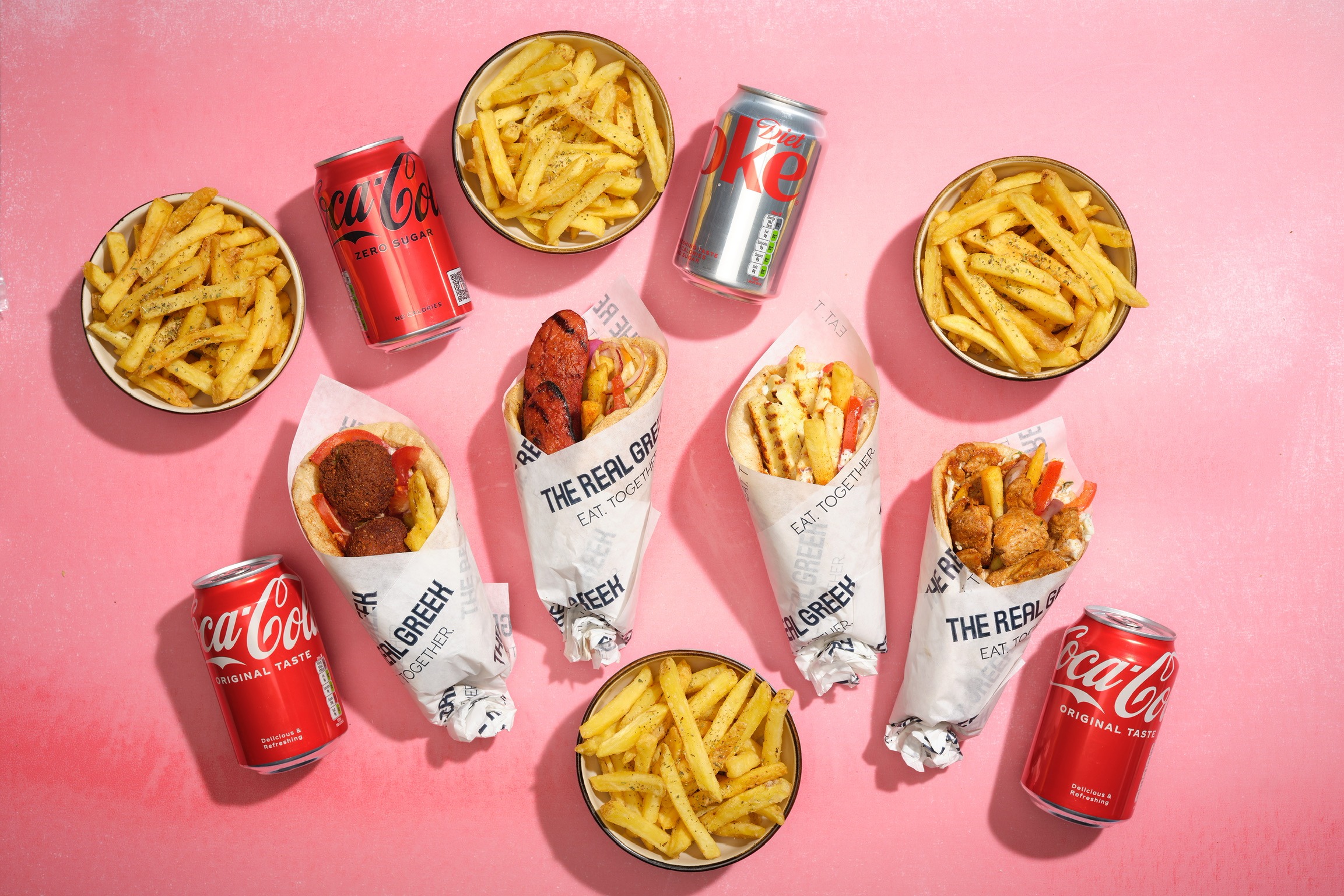 But that's not all! Our new menu offers an array of your favourite cold and hot meze options, perfect for sharing, or as a starter starter. Experience the delightful creaminess of Tzatziki, the velvety richness of Houmous, and the freshness of Greek Salad. Taste our crunchy Fried Calamari, Halloumi Fries dressed with lemon & thyme infused honey, or Tonia's Prawns. You'll also find a selection of Greek wines and beer to pair with your food, transporting you directly to the heart of Greece.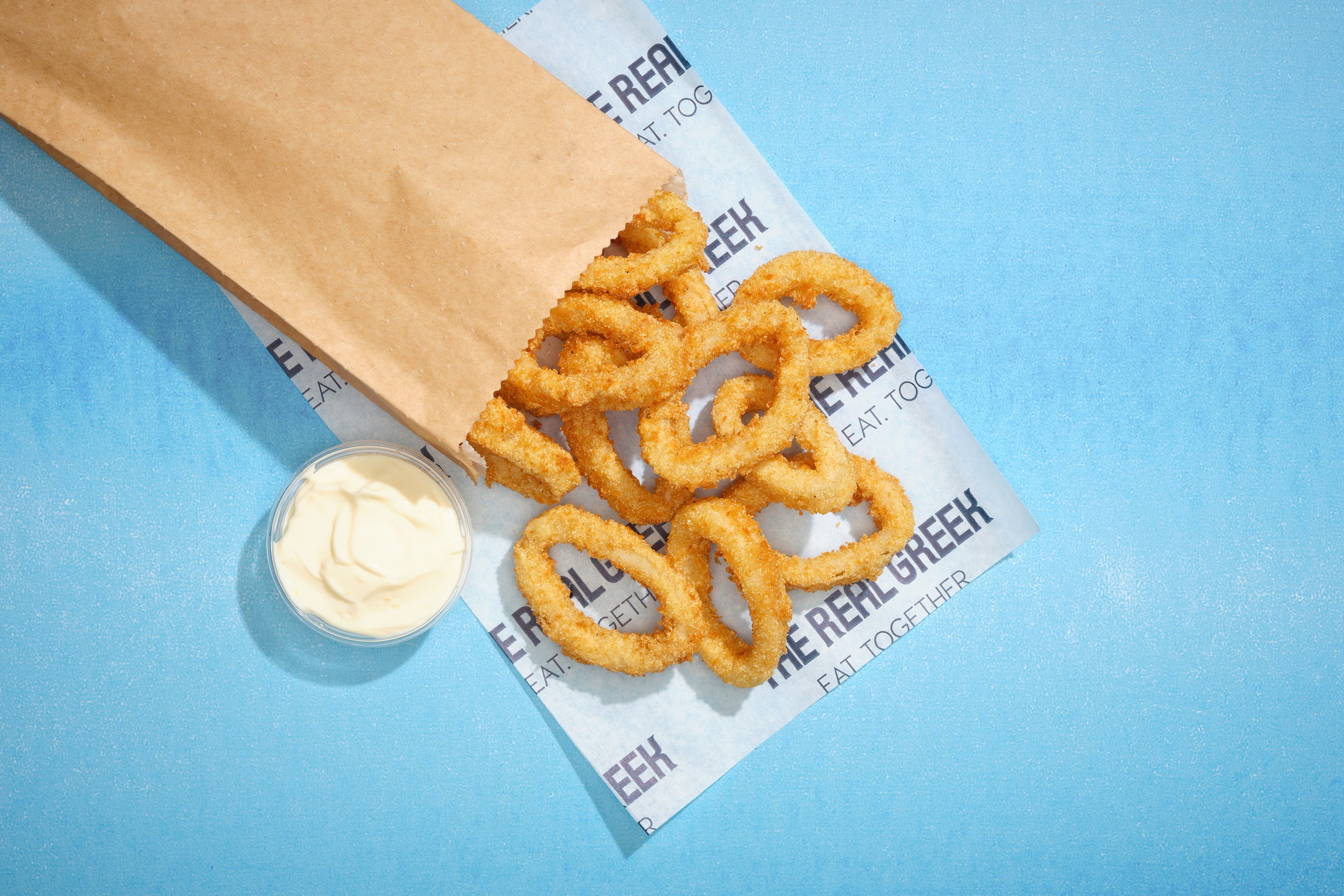 To complete your feast, don't miss our grand finale – the Dessert Bundle. Treat yourself to heavenly Greek desserts that will satisfy your sweet tooth. From traditional Baklava to decadent Chocolate Mousse Cake, our desserts are a celebration of Greece's rich culinary heritage.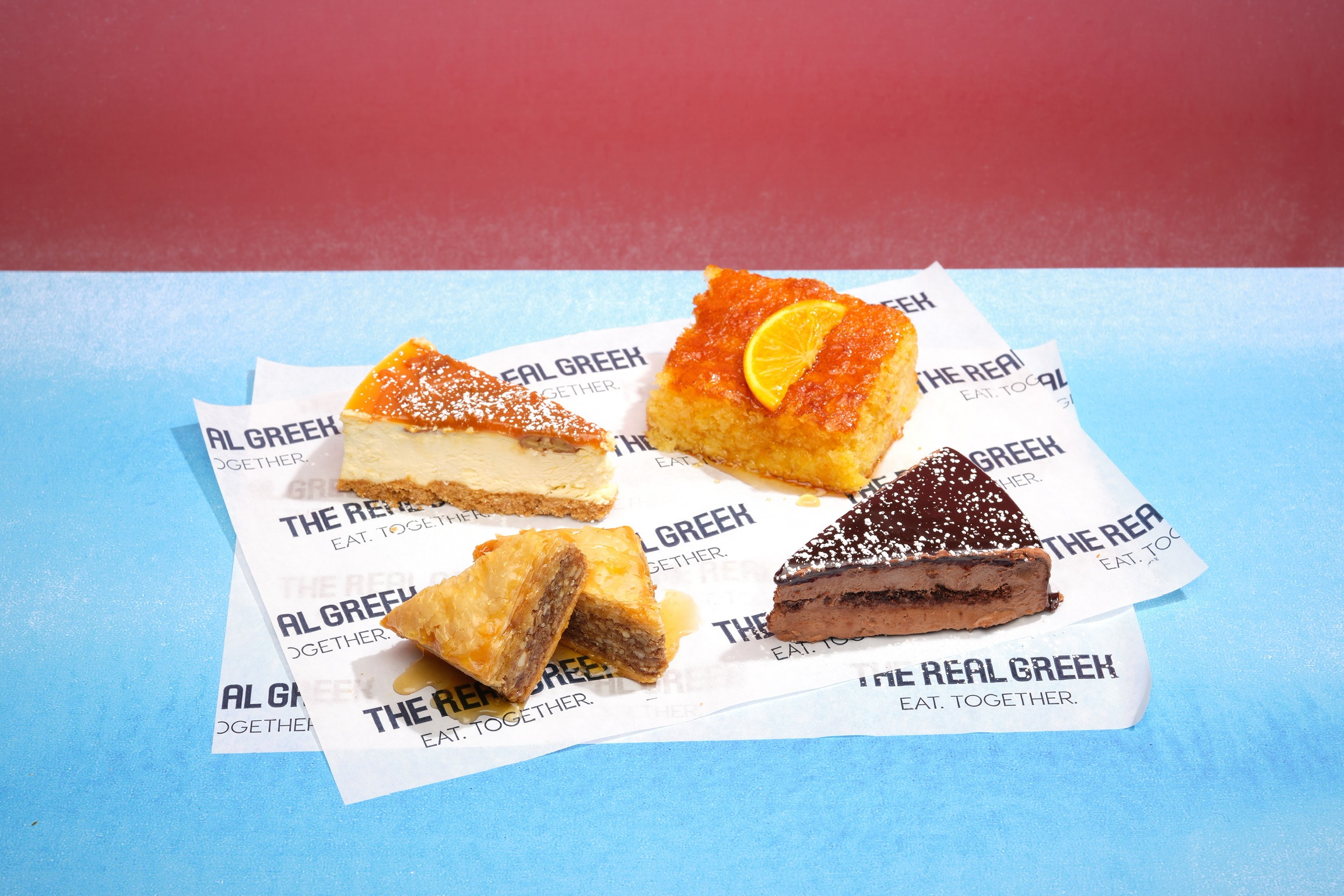 Order through our trusted delivery partners, Deliveroo and Uber Eats, and have the flavours of Greece delivered right to your doorstep. Alternatively, take advantage of our Click & Collect service for a hassle-free pickup experience.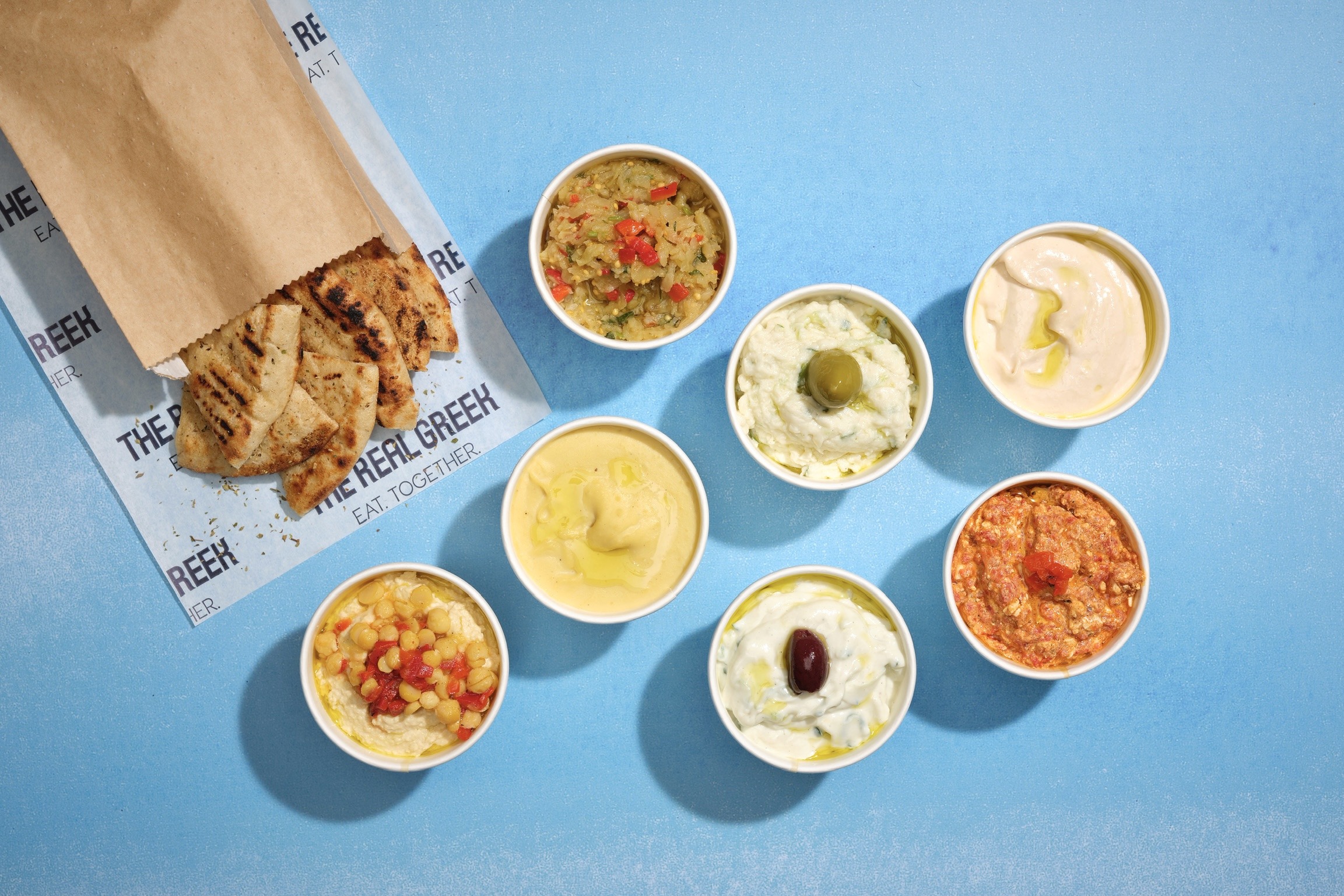 Bring the vibrant flavours of Greece to the comfort of your own space by ordering from our new delivery menu. Don't forget to try our Greek Meal Boxes and Souvlaki Bundles for a truly immersive Greek dining experience!