A delicious traditional food, cooked all over Greece and throughout all seasons. This classic Greek side-dish is simple, put together in less than 30 minutes, and it's vegan too. It can be enriched with many different extra foods, like pickles, eggs, sardines, ham, carrots, celery and you can also add mayonnaise or Greek yoghurt in the sauce, but here we're giving you the simplest, classic version. The secret lies in the dressing!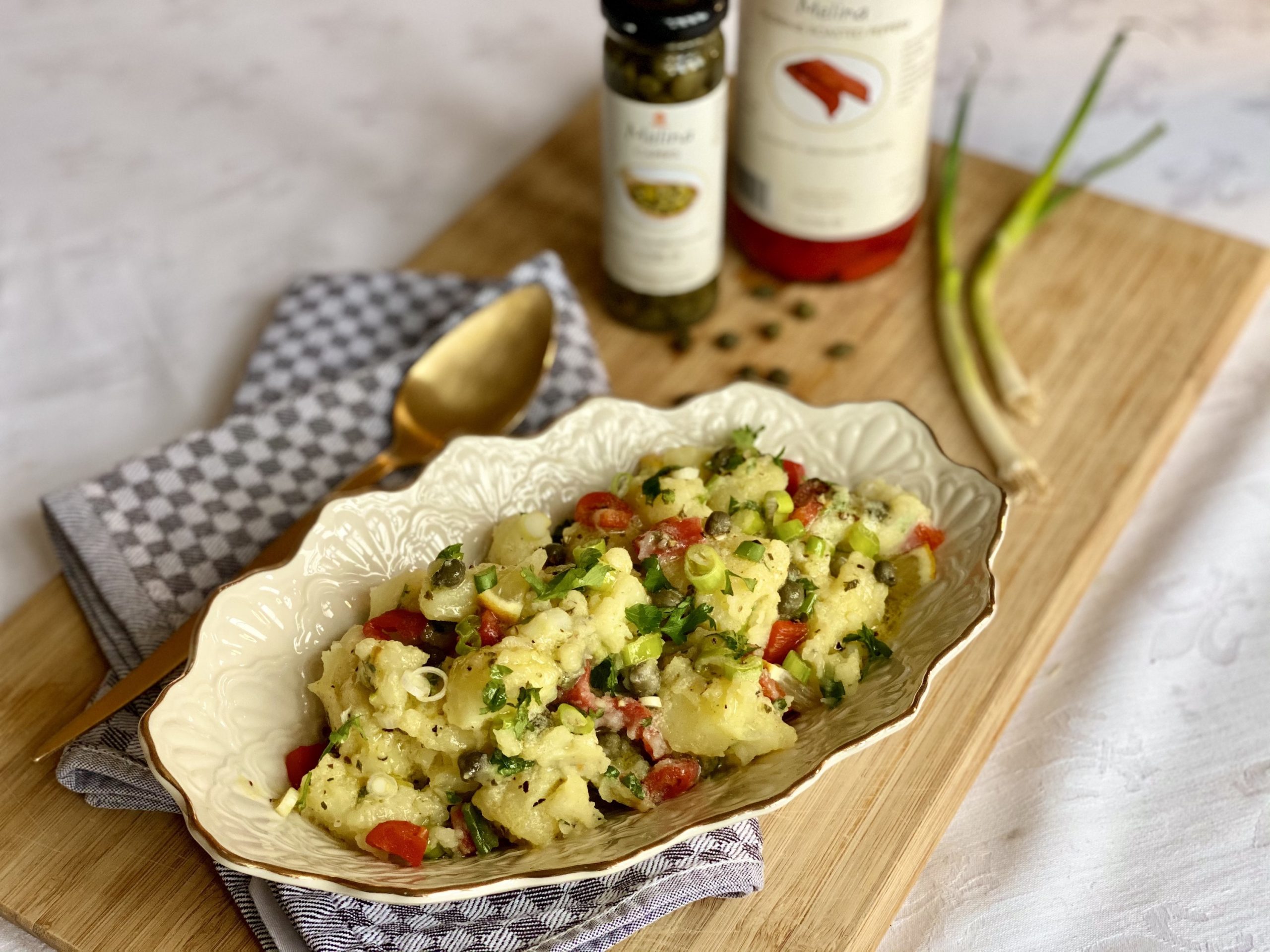 Ingredients:
4-5 Medium sized potatoes – peeled and cubed
1 large red onion – sliced thinly
2 spring onions – sliced
2 tbsp parsley – chopped
For the dressing:
Juice of 1 lemon
1 tsp English mustard
1 garlic clove- minced (optional)
½ tsp dried oregano
A pinch of dried cumin
Salt and pepper to taste
Recipe:
Place cubed potatoes in a pot filled with 2l water and a generous amount of salt.
Bring to a boil, and boil for about 15 minutes, or until the potatoes are easily perforated with a fork. Strain well and place in a salad bowl.
Mix all dressing ingredients well in a small bowl. Add dressing evenly over potatoes.
Add the rest of the chopped salad ingredients to the bowl and mix softly as to not smash the potatoes. Serve immediately!